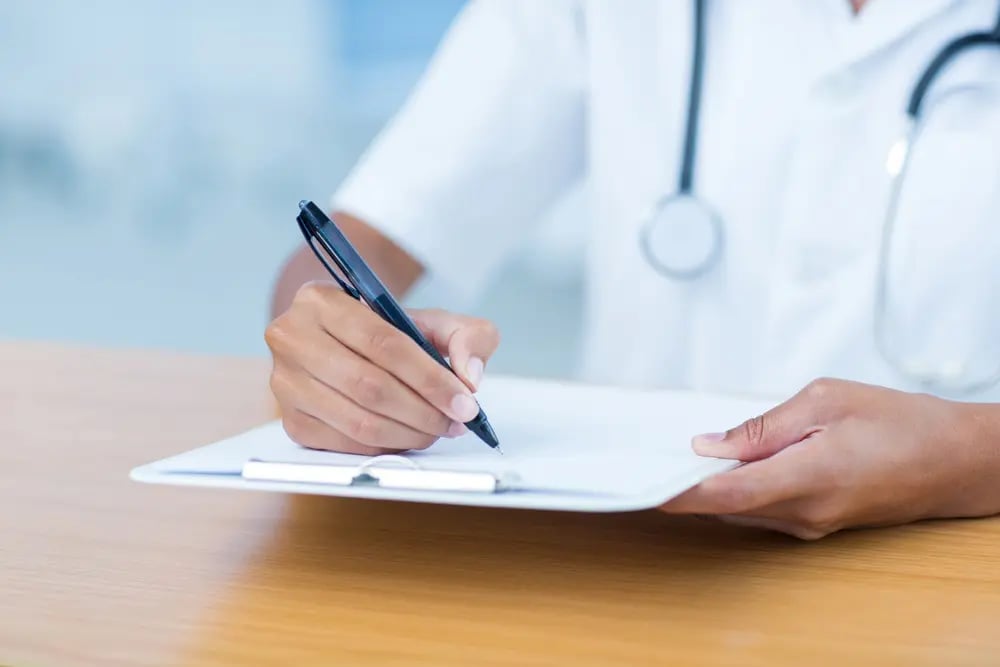 Accountability is essential for any job, but certain professions require a much stricter set of standards when it comes to documenting, reporting, and following up on incidents. Many of these jobs involve ensuring the safety of the public, be it students, patients, or citizens. With lives and livelihoods on the line, it's not enough to use outdated, manual incident reporting and complaint tracking processes to resolve issues.

Employees of high-risk occupations such as healthcare and law enforcement should have a dedicated solution at their organizations to ensure every detail is captured, every request receives follow-up, and the proper steps are taken in every situation to reach a resolution. Otherwise, it becomes too easy to misplace important information, lose documentation, or miss a crucial step in the process.
Issuetrak provides peace of mind to those in these high-risk professions, capturing information at every step and helping organizations clearly outline procedures for employees. With dedicated issue tracking software in their corner, these organizations can continue to provide assistance to the public with as few obstacles and liabilities as possible.
Educational Institutions
Educational institutions like schools make a promise to the parents of their students regarding their safety -- and that promise begins with getting the children to class safely. Careful documentation and reporting of school bus incidents is essential to keeping children safe, as well as fielding parent and community complaints.
Higher educational institutions also aim to keep their students safe and in a comfortable learning environment while in attendance. Title IX regulations and ADA compliance shield students from sexual misconduct and discrimination based on disability. Implementing software like Issuetrak can help these institutions address complaints quickly, and can help keep compliance information central so staff can stay informed.
Related blog post: The Necessities of Higher Education Compliance Tracking
Hospitals
Hospitals handle high volumes of sick and injured people daily, and patient comfort and safety is of top concern. This entails all aspects of patient care, as well as ensuring that medical data is kept private and that patient complaints get responded to promptly when they arise.
Issuetrak makes incident submission simple, saving medical workers time and leading to a more efficient resolution process. As issues move through each step in the process, notifications keep everyone involved updated -- providing important visibility.
Related blog post: The Importance of Reporting Patient Safety Events
Law Enforcement
It's especially important for law enforcement officers to maintain records of incidents, stay accountable, and keep track of important internal information. Sheriff's offices and police departments must document and respond quickly to community complaints regarding incidents and members of the force. Tracking data over time is key so that if repeat offenses occur, the proper steps can be taken to resolve the issue.
With Issuetrak, every incident gets logged and archived, letting those with access retrieve the information whenever they need to in the future. Reporting tools make it easy to visualize data over time and see trends as they emerge. And key information can be attached to every issue, making it easy to reference details -- including badge numbers, camera footage, document PDFs, and more.
Social Services
Social services departments provide essential aid to the public -- aid that many communities rely on, such as food and housing subsidies, healthcare assistance, childcare, and more. When these important services fail to reach the people that need them, it can cause crisis situations.
An issue tracking solution ensures that no steps go unchecked and no important information slips through the cracks -- such as insurance details, applications, or payment information. It can also keep track of internal issues within these departments to ensure that things are operating smoothly both inside and out.
When you work in a high-risk occupation, disorganization and inefficiency have no place. Issuetrak helps each member of your team keep track of all the information and every moving part -- from complaints to incidents to issues and everything in between.
For more details on how Issuetrak can help your team centralize information, organize processes, and more to best serve your community, speak to one of our Product Experts!