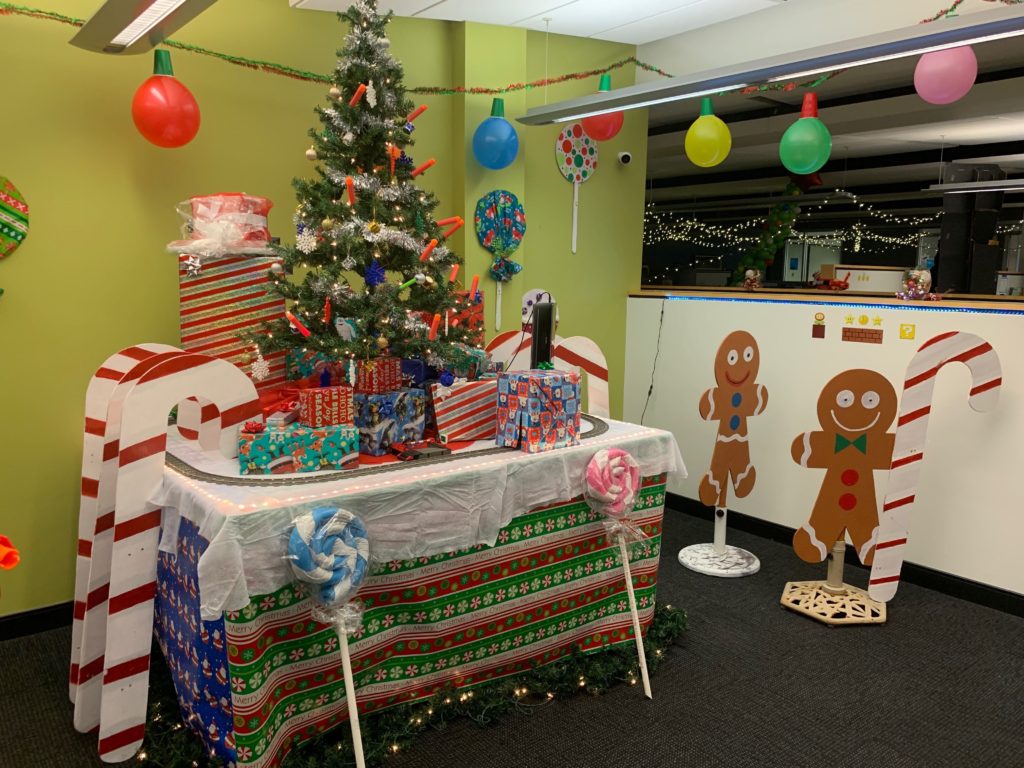 At Issuetrak, we work hard all year to create the best product possible and provide top-of-the-line service and support to our customers every day. Over the past few weeks, we've been getting into the holiday spirit as well: decorating, celebrating, and showing our appreciation for our hardworking staff.
Read more about Issuetrak's two big holiday events below:
Desk Decorating Contest
Our annual desk decorating contest pits Issuetrak's various departments against one another in a battle of holiday-themed creativity. This year, our Development team won out against Marketing/Sales, Finance, and Support, taking home the prizes of a trophy and a free team lunch (and, of course, bragging rights) for their spectacular coding-themed display.
The teams spent two weeks planning, creating, and hanging their decorations before judging. Check out the fruits of their labor below:
The winning display, created by our development team.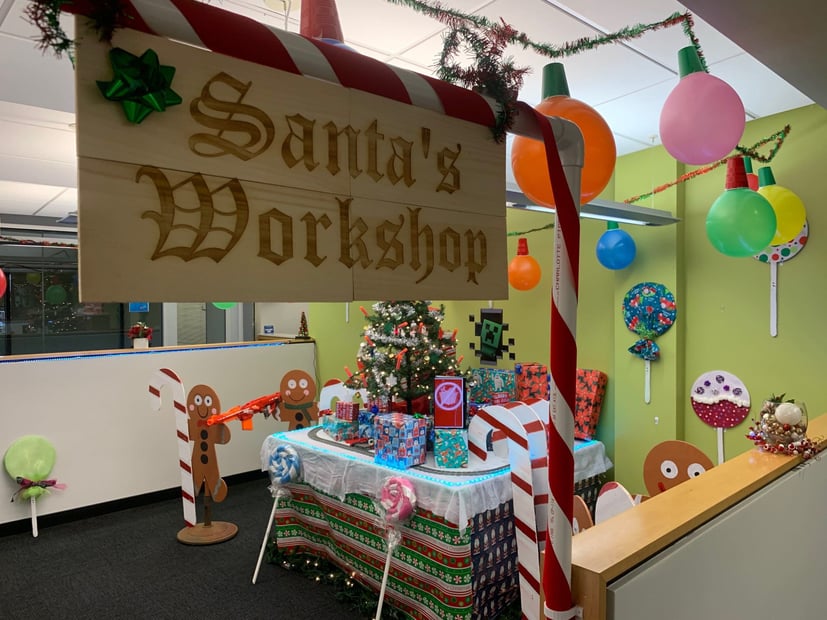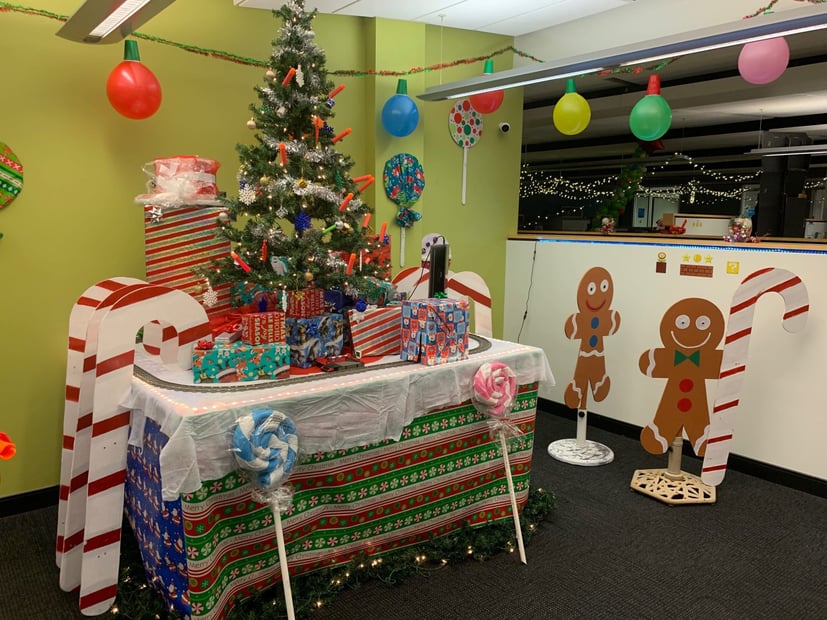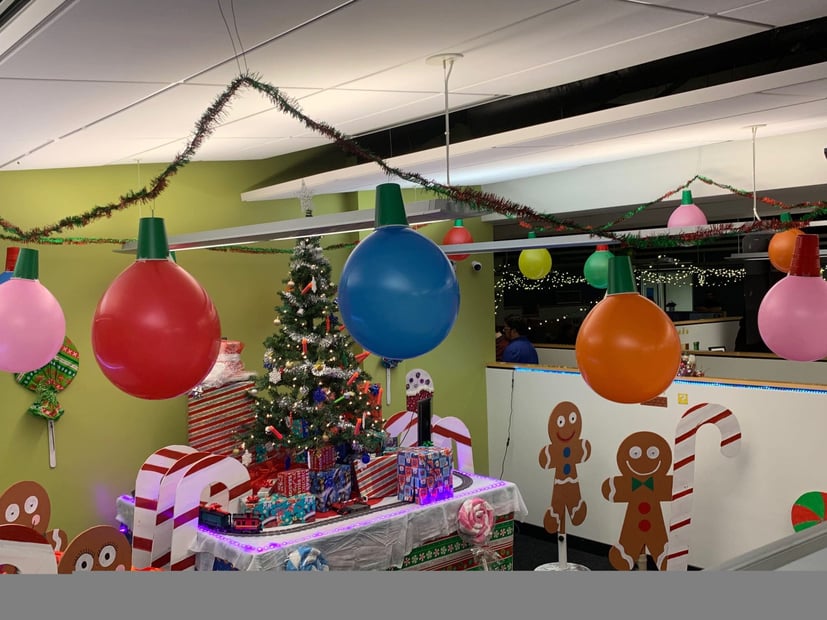 A Charlie Brown Christmas themed display by our Marketing and Sales departments.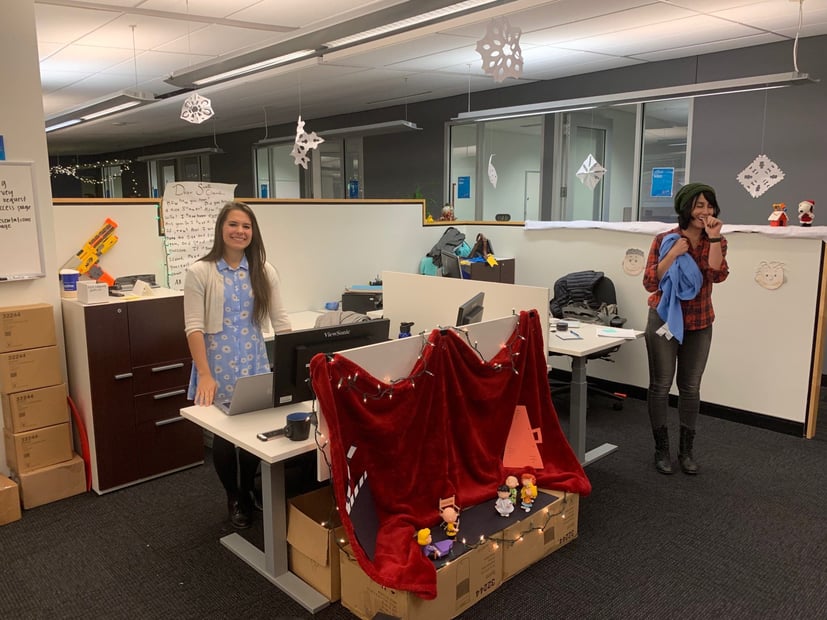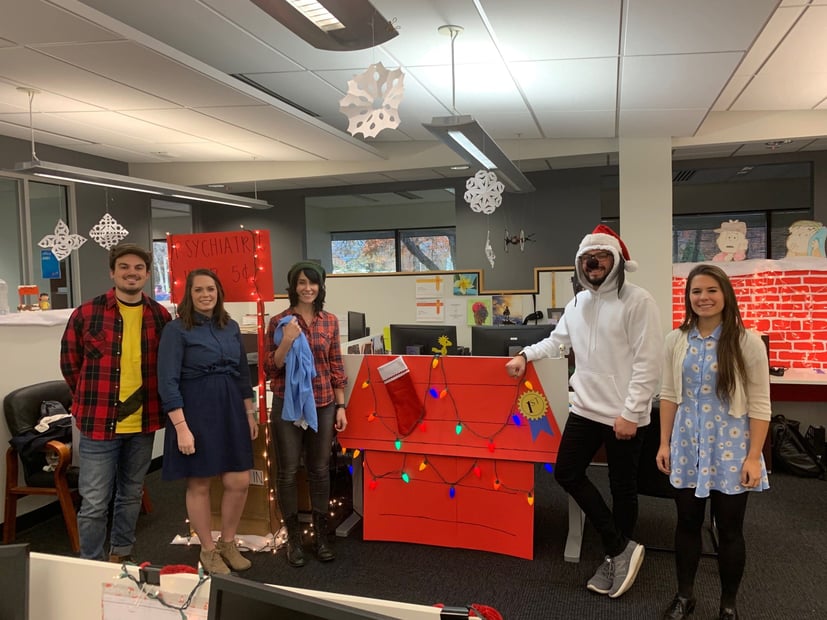 A very Grinch-y display, created by the folks in our Finance department.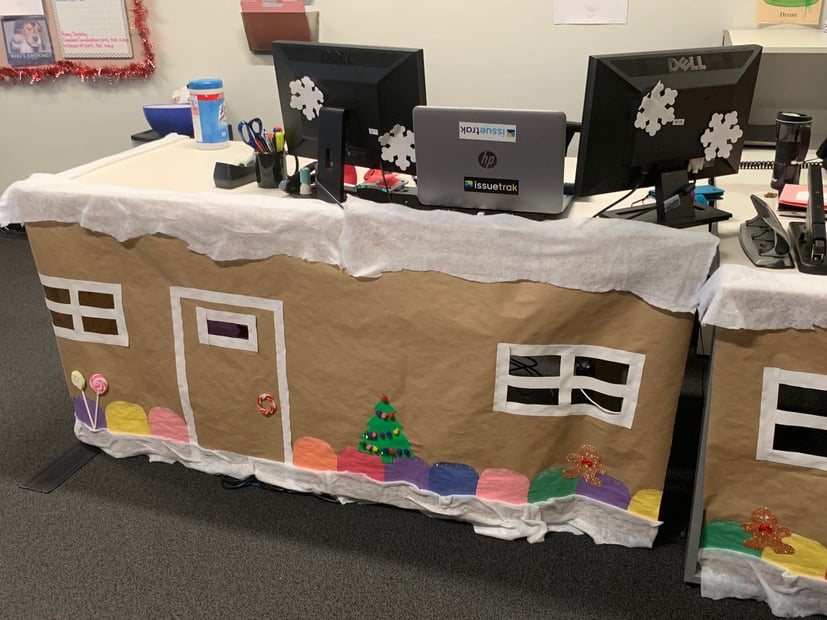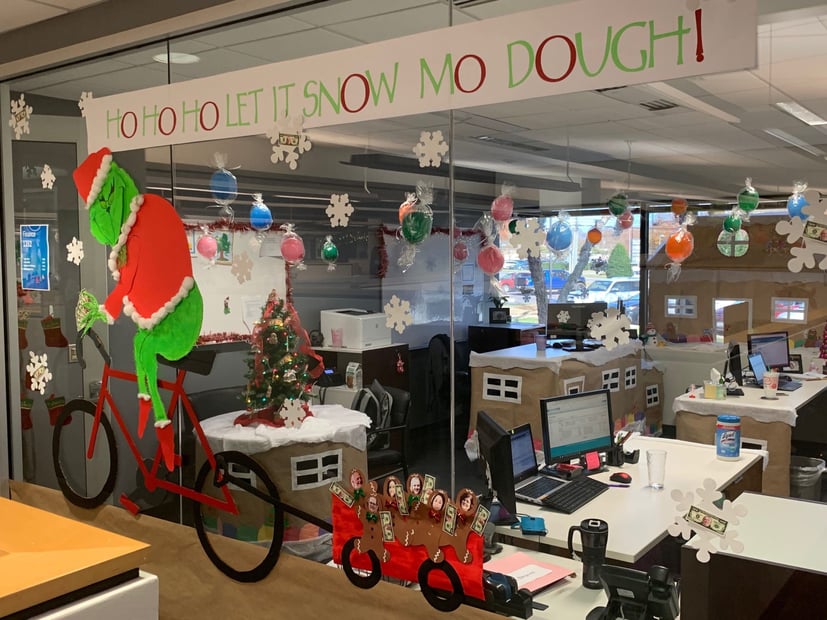 An unofficial award for "punniest display" goes to our Support team for their creative display: "Walken in a Winter Wonderland."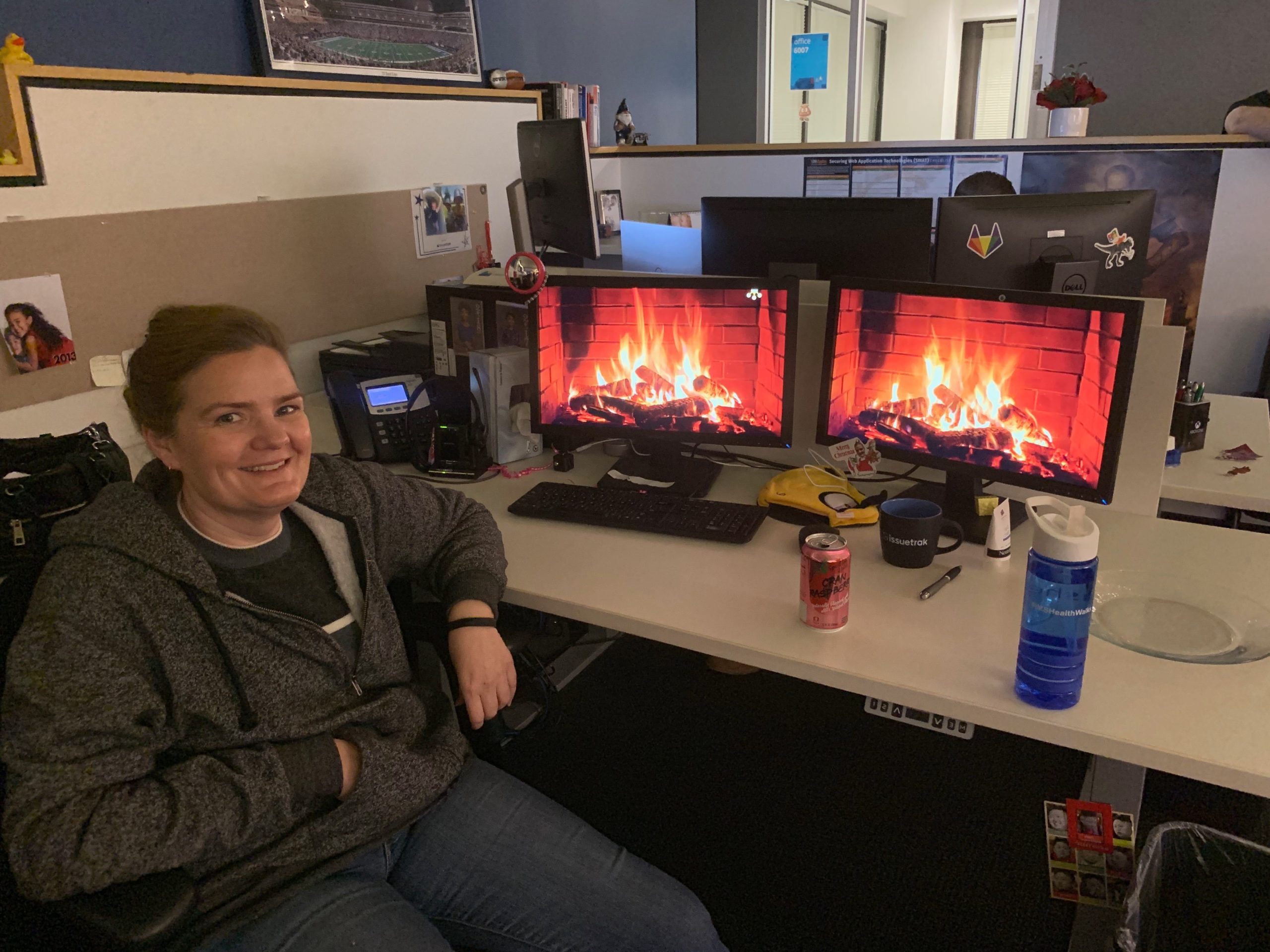 Team Holiday Party
The team took the afternoon off on Friday, December 7 for a company lunch and get-together at Salvatore's in Virginia Beach. Spouses and significant others were welcome to join in the fun as well. The restaurant provided a buffet of pizza, pasta, chicken parmesan, and salad, and the meal ended with a delectable layered cake dessert created by our very own Yahi from the Finance department.
Many employees also participated in a White Elephant exchange, with gifts ranging from board games to electronics to home goods and more. After plenty of trading, bartering, and unwrapping, everyone went home for the afternoon happy and full of holiday spirit.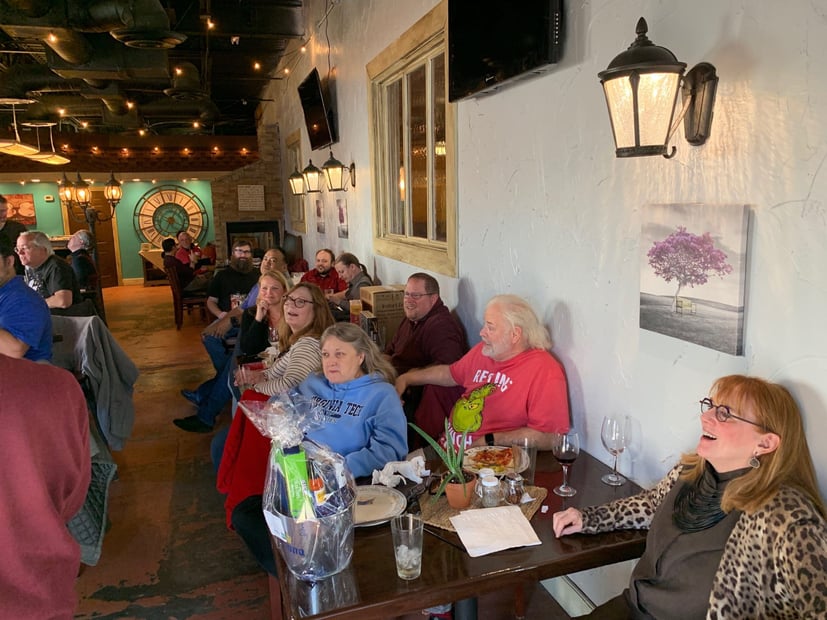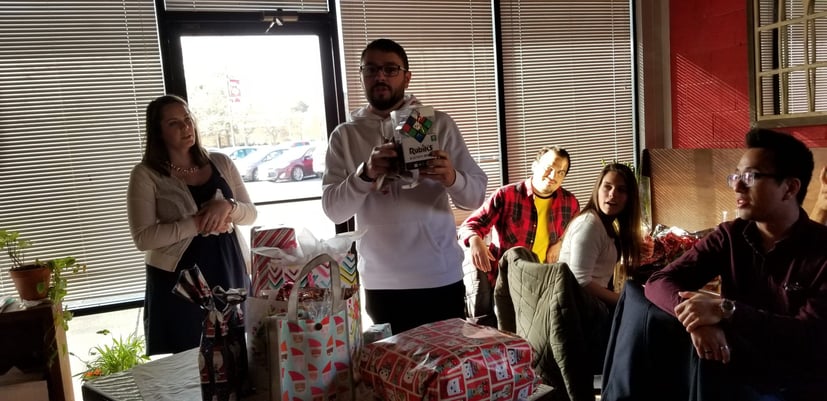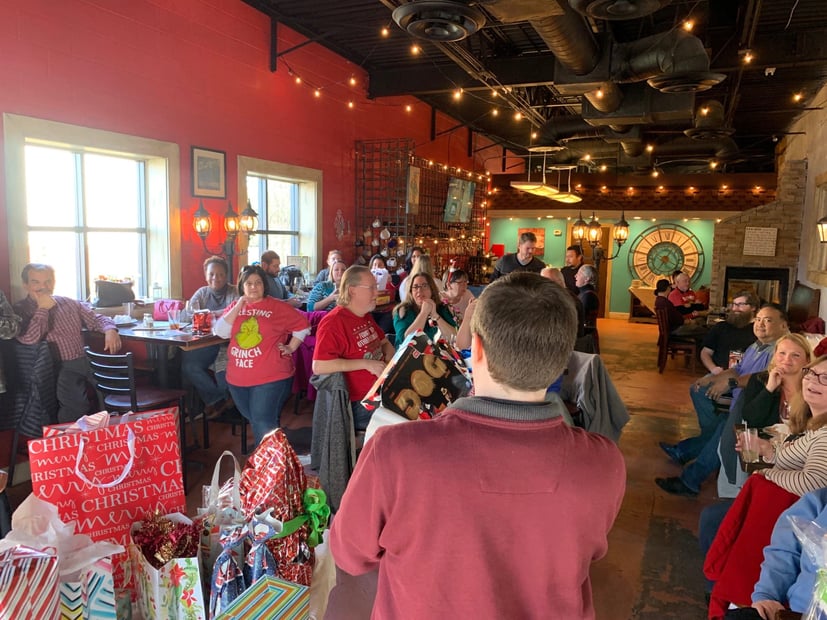 From our family at Issuetrak to yours, we wish you a wonderful holiday season and a very happy new year!