It's time for another Traktip!
Social media has become a highly important platform for companies to inform and interact with their customers. If your organization has a social media presence, you may want to keep track of instances where customers mention you.
Issuetrak can track your social media mentions. Through the help of a third-party application, you can easily import your notifications into Issuetrak, where you can then manage and report on those posts. You will have to set up the third party application to monitor your mentions and send notifications to a designated email address; Issuetrak can then process those emails into issues.
How to Link Your Email Account to Issuetrak
1. Create a new email account. This account will be used only for receiving emails for your social media notifications.
2. In your Issuetrak site, click the gear icon in the upper right-hand corner. A settings lightbox will appear. Click "Incoming Email".
3. In the new screen, select "add" from the right menu. If the right menu is collapsed, expand it using the toggle at the bottom.
4. Input your email server information into Issuetrak's "Add Mailbox" menu and select the proper settings. You will need to choose a default issue type, as well as user options.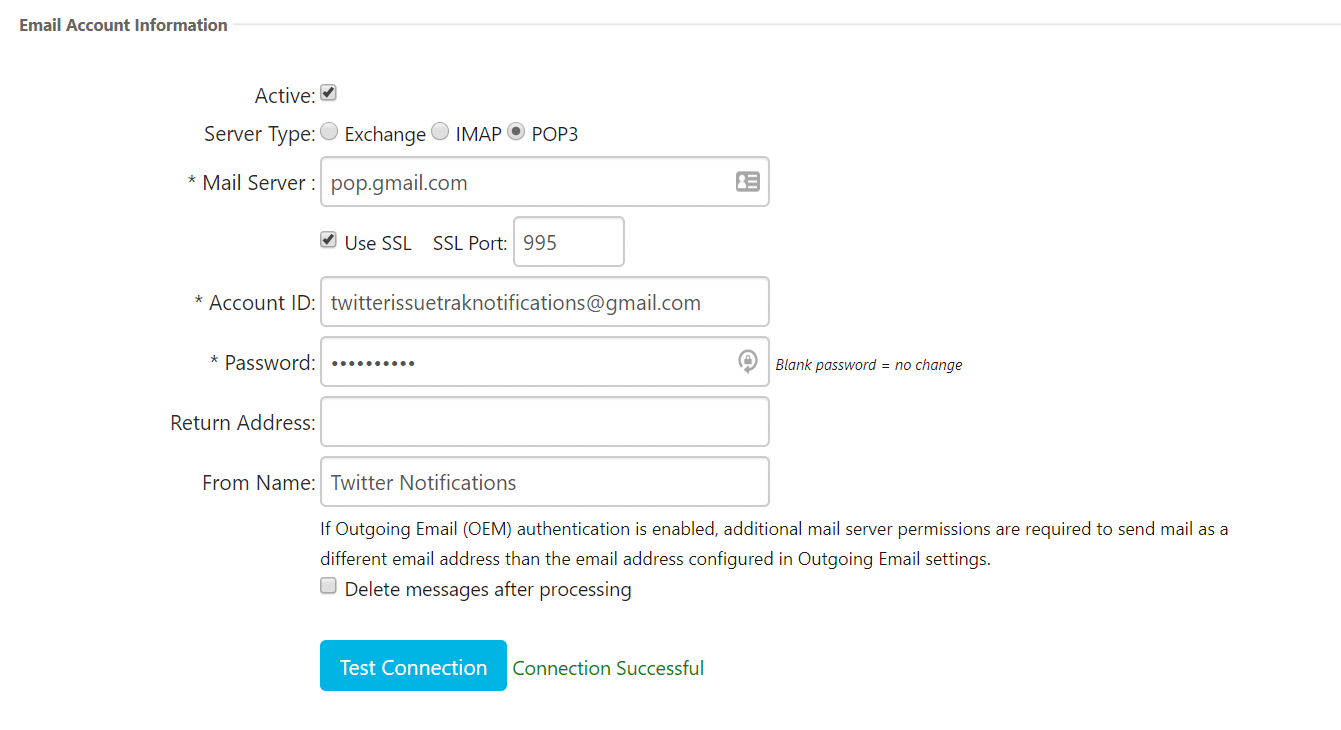 5. Test the connection. The application will let you know if your connection is successful.
How to Link Your Social Media and Email Accounts
Now that your email is linked to Issuetrak, it's time to link your social media notifications to the same email address. (For our example we are using Zapier, but there are several other third-party applications that can link accounts in this way.)
1. Set up an account on Zapier, a third party application that can link other, common web-based applications like social media platforms and email. (Though there are paid versions of Zapier, this simple setup will only require a free account.)
2. Make a new "Zap" or link between your social media profile and Email account. Go through the guided steps and choose "Search Mention" as the trigger option. Then input your company's Twitter handle as the search term.

3. For the "action," choose "Send Email." Then set up how you want that email to display. You can create a custom subject line and a custom body, which you can fill in with information from the social media post in question (such as what the person's user name is, the content of their post, and more). Use the button in the upper right hand corner (shown below) to choose these fill-in options.

4. Click "Finish" and turn your link "on" to begin receiving notifications each time a user mentions your organization on that social media platform. You can create a link for each social media platform you have, if you want.
These emails will now be uploaded into Issuetrak as open issues that look like this: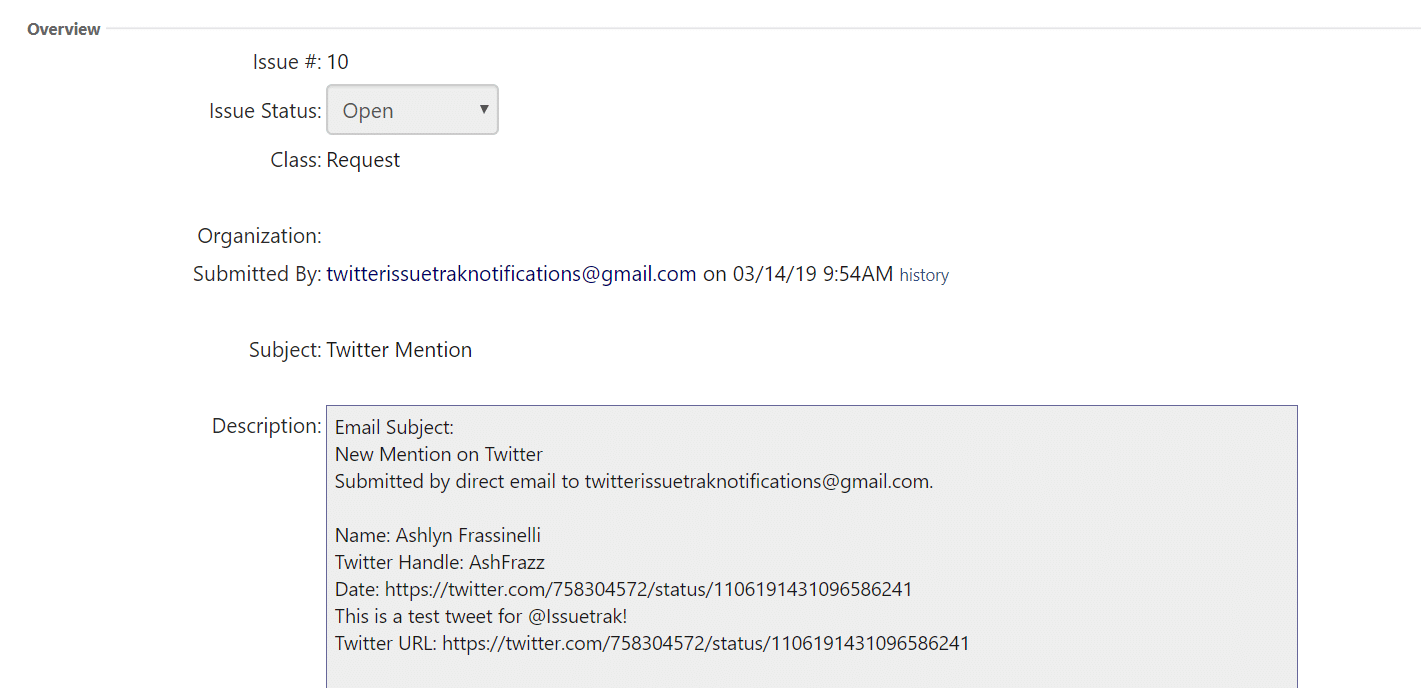 And there you have it! Now you'll be able to treat this issue like any other -- assign it to a user, edit it, change its subtype, and more.
As always, if you have any questions about this or any other Issuetrak processes, don't hesitate to contact your Account Manager. We're happy to help!