It's time for another Traktip!
Our new Issuetrak 14.2 release brings major updates to organizations, allowing admins to manage each user's memberships easily and add more as necessary.
In the past, each user could only be a member of a single organization, with the option to include "additional organizations" to increase issue visibility. Now, users can belong to an infinite number of organizations, allowing for even more granular control over visibility.
Accessing the New Organizations Menu
You can now add and manage organizations directly from the Edit User screen!
1. Click the gear in the upper right hand corner of the screen.
2. Select "Users" from the Settings Lightbox.
3. Select "List" from the Right Quick Menu.
4. Click "Edit" next to the user whose organizations you want to edit.
5. Scroll down to "Organization(s)" and click on the organization name that is linked to the right of that to bring up the "Select Organization(s)" screen.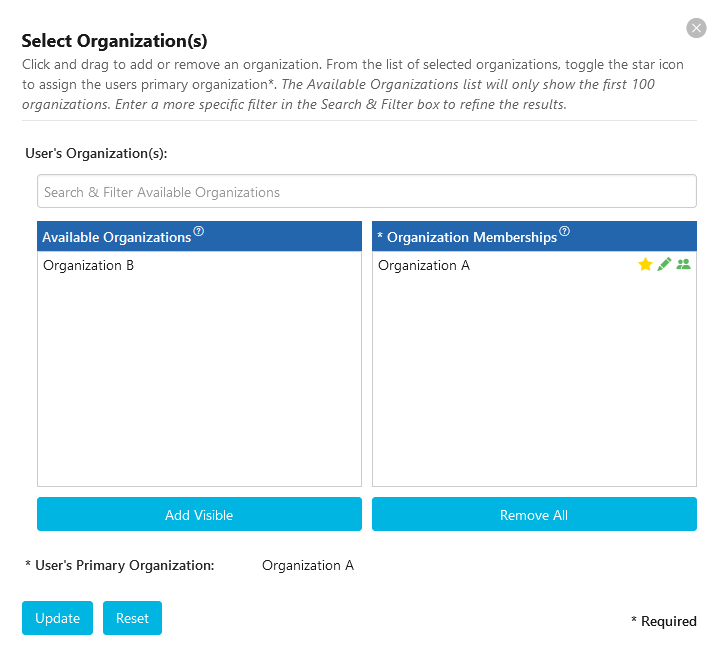 Managing Organizations
To add or remove organizations, simply click and drag the organization between the two lists on the menu page. Note that one organization must always be marked as "primary" on the Organization Memberships side. You can toggle/untoggle the star to change a user's primary organization.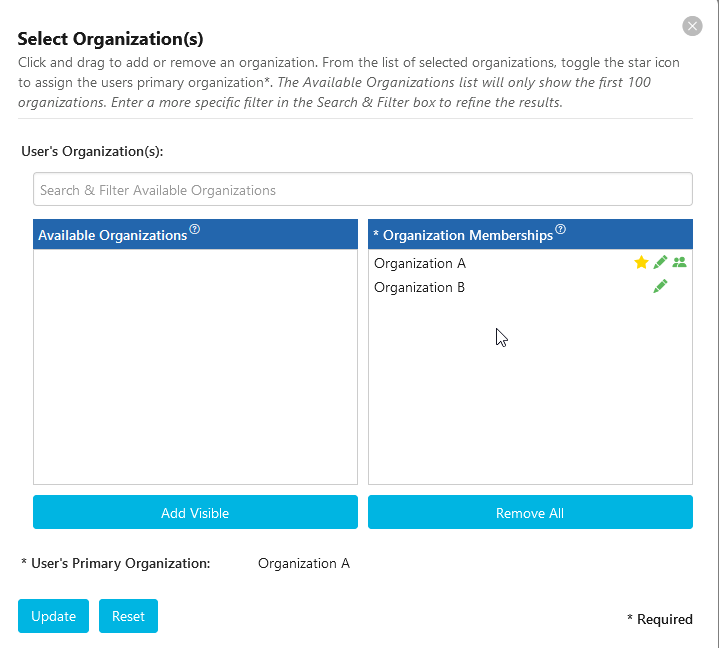 Using the search bar allows you to filter organizations by keyword. You can also bulk add up to 100 organizations at a single time by clicking the "Add Visible" button.
Quickly edit permissions by toggling the pencil icon to allow the user to edit issues within the organization, or the people icon to allow the user to select users within the organization.
When you're finished working in the menu, click "Update" to save your organization selections, then click "Update" on the Edit User screen to save the changes for this user.
Note: the user's "Edit" screen will also update to show whether they've been added to multiple organizations at a glance.

And there you have it! If you have any questions about the new organizations menu or the new features coming in Issuetrak 14.2, please don't hesitate to reach out to your Account Manager!