It's time for another Traktip!
There are many ways to label issues to make them simpler to organize and report on. Issue Classes are additional labels you can apply to issues on top of other labeling features such as Substatuses and Issue Types. They are an easy way to provide additional structure when it comes to issue-related information.
Examples of Issue Classes can include: Change Requests, Incidents, Internal Issues, and more. How you define your Issue Classes is up to you and the needs of your team.
How to Activate Issue Classes
Issue Classes are turned off by default in your Issuetrak site. To turn them on, a user with Sys Admin permissions can follow these steps:
1. Click the gear icon in the upper-right corner. Select Features under the System category.
2. Scroll down to Issue Classes
3. Select Activate Issue Classes

4. Choose a Default Class for your system's issues. (This value will be used when the submitter cannot or does not specifically select another value.)
5. Click Update.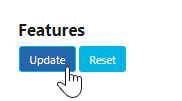 You can then add Classes by going back to the gear icon and selecting Classes from the Issues category. Use the right context menu to add and define new class values. (You can also edit their display order.)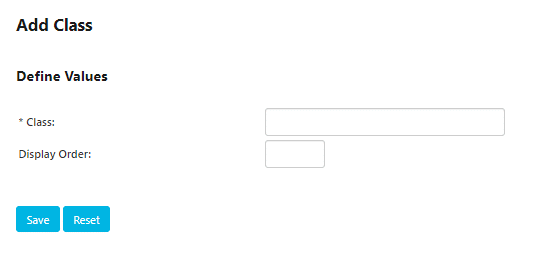 How To Use Issue Classes
Select Classes to view on Issue Dashboard
You can sort your issues by class on your Dashboard without having to change your Dashboard settings. Simply navigate to the upper right-hand corner of the screen and select the Issue Class you want to view from the dropdown. This is an easy way to see how many open issues belong to each Class, who the issues have been assigned to, and more.
Report Writer
Issue Classes can be added to the Report Writer. Use the drag-and-drop screen to add Classes as a field and set the filter settings to your specifications.

And there you have it! If you have any questions about the benefits of using Issue Classes or need more examples of how these labels can be used to optimize your Issuetrak site, don't hesitate to reach out to your Account Manager!