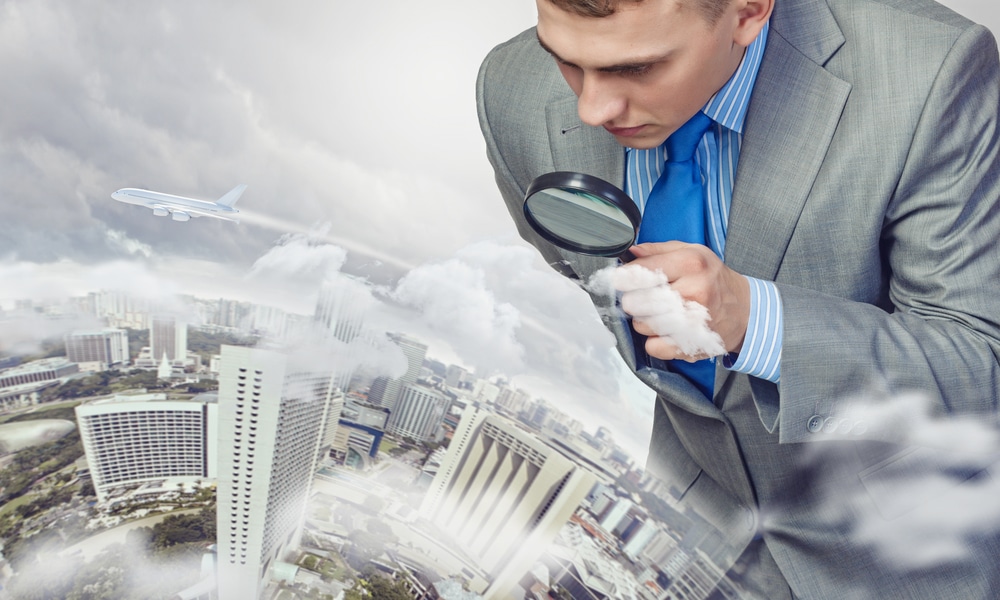 You've been meaning to switch from emails and spreadsheets to a dedicated issue tracking solution for some time -- but the idea of taking the plunge has you hesitating. The process of choosing, implementing, and managing issue tracking software can be an enormous hassle, costing mental energy, money, and time.
Questions abound: How do you know you're choosing the right software? How can you implement it so your team won't get turned upside down in the process? And what if there are technical difficulties after all that?
Don't worry: we've identified three important qualities to look for in an issue tracking software solution if you want a pain-free experience. If you can check these three boxes, you'll experience smooth sailing.
No-Hassle Purchasing Process
When you find software that you want to purchase, the last thing you want is to experience obstacles during the buying process. Playing phone tag with a sales representative or waiting days for a returned email can be annoying and a huge barrier when it comes to getting your team's issues managed as quickly as possible.
At the same time, many consumers today are used to the "online shopping" method of purchasing products: simply plug a credit card number into a website, click "purchase," and enjoy your new software. But what happens if questions arise, or if you're not sure which tier to purchase if there are options? What if you pick the wrong one?
This is why guidance is so important. Speaking to a live human during the purchasing process ensures you make the right choice for your team the first time, and avoid wasting time and money in the long run. At Issuetrak, you'll speak directly to one of our sales engineers, who will walk you through a demo of the issue tracking software and answer your most pressing questions prior to making a purchase. When it comes time to buy, we'll walk you through the purchase and get you up and running with the software in no time flat: all the simplicity of pressing a button with none of the unknowns!
Stress-Free Onboarding and Configuration
Once you've purchased an issue tracking solution, there's still the matter of onboarding your team and configuring the software to meet your organization's needs. While some software may be ready to go directly out of the box, many powerful solutions require configuration at the outset. And switching from one method of issue tracking to another always requires team training and onboarding for maximum success. The best issue tracking solutions offer some form of guidance when it comes to onboarding -- the most effective being hands-on support.
At Issuetrak, we like to help our customers get settled into their new software personally. Every customer schedules a Jump Start session with our Professional Services team within the first 90 days of their purchase. During this session, our experts go over certain areas of the product, help with configuration, and answer any questions you may have. They're happy to provide as much or as little support as your team needs: whether you only need one session or ten. In some instances, our experts can even fly out to your organization to provide hands-on support.
Ongoing Support from Experts
Even the best software solutions will require support and maintenance now and then. Some software solutions require you to jump through hoops for support, or ask you to service your own software through the use of FAQs, DIY articles, or support chats. But there are times when nothing can compare to the assistance of someone on the phone -- someone who lives and breathes the software you're using and who has been trained to assist you and solve your problems as quickly as possible.
Once you've purchased Issuetrak, you'll always have access to the knowledge of Issuetrak experts -- whenever you need it. Our Support team is always on call and have been trained to answer your questions, whatever they may be. Our Product Experts are always happy to schedule time with customers and hop on a call to explain new features, help with feature configuration, provide advice, and more. We offer ongoing support to our customers and are available 24/7 to lend a hand.
It's one thing to buy an issue tracking solution, but purchasing software that offers stress-free implementation, ongoing support, and a team of experts ready to help you with your organization's problems is a much more robust return on your investment. With Issuetrak, you're getting more than just software: you're getting years of expertise at your service. And we're happy to help!