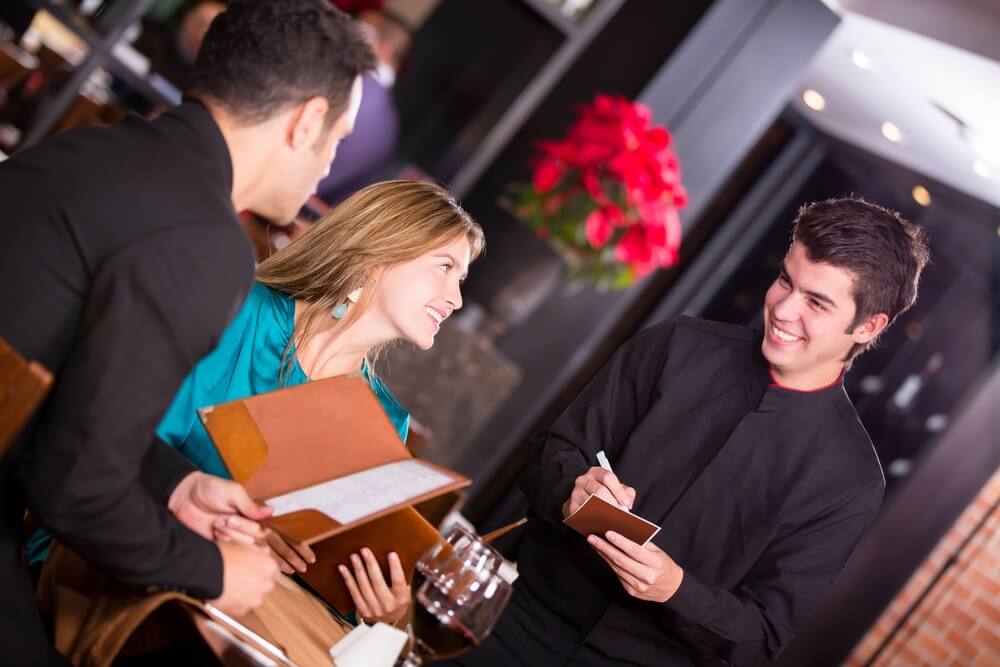 If you run a restaurant, complaints are part of the status quo.
While trying your best to keep customers happy, something at some time will cause a customer to raise a complaint. Of course, you're going to do everything in your power to make it right. Improperly cooked meals, problems with wait staff, and restaurant cleanliness are just a few of the concerns management hears about on a daily basis. Some customers will bring up the problem to the waiter or manager right then and there, allowing you to immediately address and hopefully resolve their concerns. Others keep it to themselves and silently fume, swearing never to return.
If someone decides not to return after an unresolved complaint, with social media, it's possible that they could vocalize their discontent to hundreds, if not thousands of people, or more. Bad publicity such as this can translate to losses in both recurring revenue and in new customers, not to mention a potential lack of goodwill in the community. For most restaurants, even chains that are managed by local franchisees, unresolved complaints and ill-will would be like throwing a stone in a pond with ripples that flutter out into a possible death-knell.
Many restaurants with a website contain feedback forms where customers can submit their comments after a visit. Many also put survey invitations on the receipt. Some even continue to use comment cards. These methods allow for customers to openly provide feedback, whether positive or negative.
But how does restaurant management guarantee effective and consistent follow up?
Are there trends occurring in either the frequency or type of complaint? How do you prevent comparable complaints from happening again? Regardless of the type of complaint, they must be addressed quickly to the satisfaction of the customer. But then what?
According to the National Restaurant Association, part of the complaint management process is to share the complaint with the team. Morning huddles before opening or weekly staff meetings work well for short term knowledge transfer. But what happens over time?
Are those same lessons passed on to new employees? Can you be certain the situation hasn't been repeated? How do you report that to your district management or owners? How was the complaint resolved? Was there timely contact and follow up with the customer? Most importantly, was the customer ultimately satisfied?
Are you capturing that complaint data in some form of tool? If so, what kind? A simple spreadsheet?
Spreadsheet Challenges
A spreadsheet is the most common tool used today. It will capture any data entered into it, but the problem with using spreadsheets is things begin to break down when there are multiple people entering data. Any inconsistency in the way the data is entered creates incremental difficulties in reporting. So, if there are multiple shift managers who aren't completely aligned in how they enter data, then it's harder to get clean reports. There are additional challenges if multiple locations report up to a district manager or owner. While a single restaurant might have a set way of entering spreadsheet data, spreadsheets can't be easily shared or used by multiple people at once. So management may end up with multiple spreadsheets containing data that has to be collated before they can pull area-wide reports.
In most of these cases, another form of software would be more effective in helping you track trends and analyze your complaints.
Following Trends Yield Accurate Decision-Making
Complaint tracking software allows multiple options to increase your management overview for your business. For example:
Dropdown value fields allow for consistent data entry.
Being able to require certain fields mean no data is left out.
Because everything is stored in one place, restaurant chains or franchises can all use the same database.
Management can pull reports based on complaint type, location, employee involved, or any other factor they determine.
Trend analysis can be done based on the root cause of the complaint.
Staff turnover doesn't mean a loss of data. All information is stored for future use, without having to figure out their tracking methods.
Integration with email allows for any customer email or web form submission to be automatically captured in the software.
Frequently run reports can be automatically delivered to management.
The best software systems are easy to implement, simple to learn, and very affordable. Being able to accurately report on any variable in the complaint management process allows for consistent information that can be shared as necessary. Stop relying on spreadsheets and let complaint management software do all the heavy lifting!
To see how Issuetrak helps Silver Diner track their customer complaints, see our case study here: