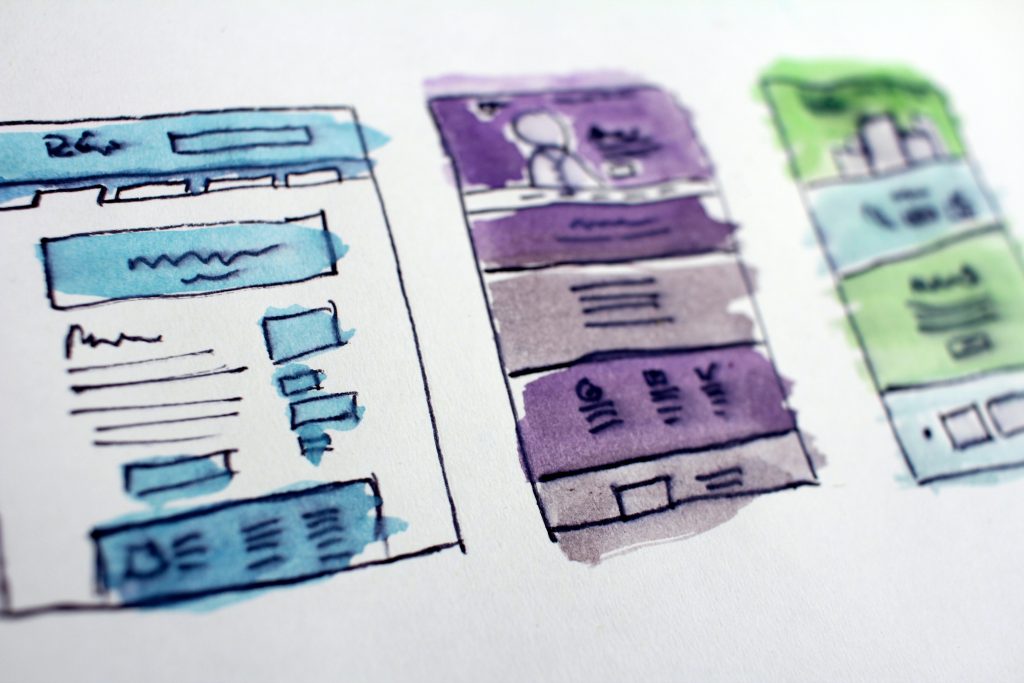 Design and functionality are two major considerations when building a software solution, or any customer-facing digital product. It's not enough for software to simply do what it's programmed to do; users want a pleasant experience all around, from how the application looks to how easy it is to learn how to use. If you've ever grumbled while navigating a frustrating website or struggled to understand an unintuitive app, you'll know why taking User Interface and User Experience (UI/UX) into consideration is so important.
Issuetrak's UI/UX designer, Andrew Geraci, has been working to modernize, streamline, and update our software's appearance and feel over the last three years. Our major Issuetrak 14 release is one of the largest examples of his handiwork, but his role in shaping the look of our features and the visual direction of the product is felt in each update. We sat down with Andrew to learn more about his role and how he approaches his work.
Tell us a little about your role at Issuetrak.
My role as a UI/UX designer involves a couple of things. I work closely with the Development team and the Product Owner team to help flesh out various Issuetrak features. I reorganize the product in ways that make sense not only internally, but also externally to our customers.
These requests are based on "user stories" that our product owner, Jon, writes. These are practical stories about our customers' use of Issuetrak and the troubles they're having. We determine what the problem is, what the use case is. Basically, in plain words, [we ask], what is a problem that someone is running into when they use Issuetrak, and how do we solve it?
As a team, we discuss the use cases and get to the root of the problem. A lot of times I'm brought into this discussion as a contributor, but I also provide mockups. I'll mock up new features for Development to implement. We'll mock up a couple of versions, I'll submit the options, and then we'll whittle down the ideas from there.
There's also part of my job that's just general beautification of the product, where I use my best judgment and my experience in software design to make the product just look nicer and meet more modern standards of software design. My biggest project to date was Issuetrak 14, which was a big group effort between Dev and myself.
Are these user stories based on direct customer feedback?
Yes. We take direct customer feedback from a form on our website. We also sometimes receive questions during our webinars that we'll take into consideration. The Product Owner takes that specific information and kind of generalizes it, and helps us, as designers or developers, understand how the problem could apply to any number of people using Issuetrak.
What are some updates you've implemented for Issuetrak's UI/UX?
I was first brought onto the team to modernize the product visually. So I did an audit of everything customer-facing, design-wise, and wrote out what I thought could be done for maximum visual impact with minimal effort. Fonts were my top thing — we had a lot of different font families going on, and different font sizes. It wasn't cohesive. So I simplified that, and gave the product a standard font to make it more easily readable.
What followed that was hierarchy changes. With the fonts simplified, I could push things even further by being about to guide the user through a page visually. Setting standards for page headers and more — every page has the same structure.
At other times, my direction with the product comes from areas that we're getting customer feedback on.
What project are you currently working on as UI/UX Designer?
Mobile enhancements...I have done some mock-ups and Development is working on making the product more mobile-friendly, so when you scale down the site it doesn't just shrink but completely reorganizes in a way that makes sense.
Another project is a modernization of our tables. I want to enhance functionality, while also making the tables look more streamlined.
I work very closely with the Development Team — I'll mock it up, and they'll execute the idea. They'll need my help, sometimes, to go pixel by pixel to change how things appear.
What other apps or websites do you admire in terms of UI/UX design?
Discord comes to mind. They have a clean layout that tackles a lot of different things in a cohesive way. Also WordPress - although not the most beautiful, their system has been around for a long time. They've been slowly modernizing their interface as well, similarly to Issuetrak. They set their own standards, and they manage their user base well. They also are always ensuring that their various plugins look good.
What are your long term goals for Issuetrak's UI/UX?
I'd like to take a swing at reimagining what Issuetrak could look like from the ground up — how might things change, how might they be the same. It's not very practical, but there's a lot that could come from wondering what a redesign might look like if you had no limits.
From that, we could maybe find some gems, rather than starting from incremental changes that won't frustrate our users. Issuetrak is a massive product, so it'd be tough to implement a major overhaul like that in reality, but just taking a few pages to reimagine it would be beneficial.
Anything else you'd like to add?
I want to reassure our users that we're very thoughtful about the changes we make to the product. The conversations we have as a team may start as 15-minute huddles that break into three and a half hour conversations. We've gone through dozens of mockups to make a single feature look right. And we're always looking to customer feedback to guide these decisions. We want to ensure people continue to want to use Issuetrak and that it continues to add value to their lives.