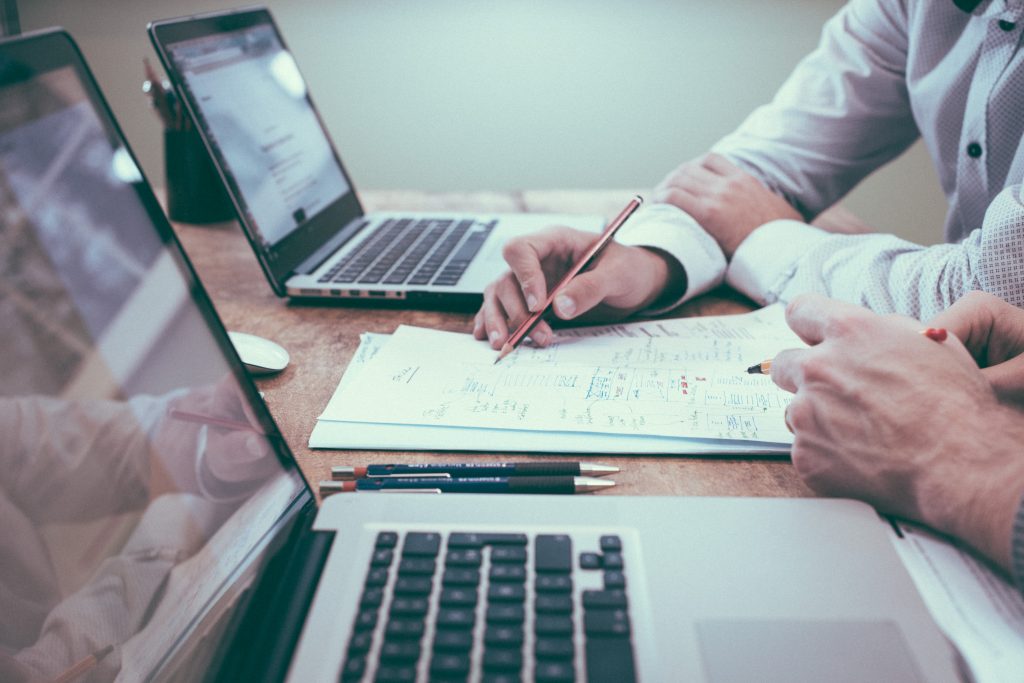 The Issuetrak Finance department handles a number of processes for the company, including processing transactions with customers and making administrative updates internally. With a wide span of both internal and external customers, keeping track of tasks, accounts, and daily maintenance can quickly get overwhelming. That's why the team turns to Issuetrak to help them stay as organized as possible, work quickly, and stay on top of everything that comes their way.
Finance works in two unique Issuetrak sites: the Support site, which they share with our Support department and use to handle external customer communication (such as remittance payment information, questions about invoices and accounts, and more); and the Corp site, which the team uses for internal communication to ensure customer accounts stay updated across multiple software platforms.
Vicky Aldridge, Issuetrak's Assistant Controller, relies on Issuetrak to ensure she doesn't forget about anything (or anyone) that needs her attention.
"[Issuetrak] helps me with organization -- it makes sure I'm completing everything I need to complete and following up with customers that need responses," Vicky says. "It helps me keep track of everything rather than looking through a stuffed inbox or through notes I've taken manually. It's all up there in one spot so I can see what needs to get done."
Issue substatuses allow Vicky and other members of the Finance team to see what's happening with any given issue at a glance. Whether an issue has just come in and needs a response, or a member of the team has responded and now the customer needs to reply, there's never confusion over the next action. Substatuses also allow management to easily ensure the team is responding to issues as soon as they are submitted.
"It helps me keep track of everything rather than looking through a stuffed inbox..." Vicky Aldridge, Assistant Controller
The Task Manager is another key feature that team members use within the Corp site. When Corp issues come in, the Issue Template (formerly called Quick Pick) kicks off a set of tasks and automatically alert the right people that they need to take action. Once the task is complete, it gets checked off and team members can move on to the next task in the list. The task then is recorded within an audit history that shows who completed what and when.
While substatuses and tasks are incredibly useful features, Emma Wells, Issuetrak's Senior Operations Coordinator, leans towards Incoming Email as her key tool in Issuetrak's arsenal for Finance.
"Incoming Email is huge for me," she says. "That's how the sales team submits their requests for sales to be processed. Accounting issues also come in through emails."
Issuetrak's Incoming Email (IEM) feature allows individuals to send an email to a particular address that is linked up to an Issuetrak site. IEM pushes the information from these emails into Issuetrak, creating a new issue and user and allowing team members to communicate via email with the customer by adding notes to the issue. This keeps correspondence centralized within an issue, making it easy for team members to retrieve information if another problem pops up in the future: for example, if a customer requests a contact change, finance employees can easily go into the issue to see who needs to be updated and when the request was made.
IEM also helps the team with communication and transparency. Syncing the accounting email box with Issuetrak ensures that accounting customer service is not siloed with one individual. There is nothing more frustrating than trying to get a copy of an invoice and receiving an auto-response or voicemail message that the person you need is out of the office. IEM allows all members of the team with the proper visibility settings to jump into the queue and respond to requests immediately.
Many of our customers utilize Issuetrak for Account Payable issues as well. Team members can set up auto-responses so the customer or vendor knows that their email has been received, and set a specific time expectation of when they can expect a response.
With dozens of tickets coming into the Finance office every week, organization is key. Issuetrak's Finance team stays on top of their work by using the product to their advantage. With help from the software's features, Emma and Vicky know exactly what tasks they need to accomplish next, respond faster to customers, and get their work done as quickly as possible.
Finance and accounting teams can reap the same benefits of using Issuetrak to automate their processes, organize their correspondence, and keep important information in a centralized place.

Ready to learn more? Contact one of our experts for a free demo. We're happy to answer your questions!