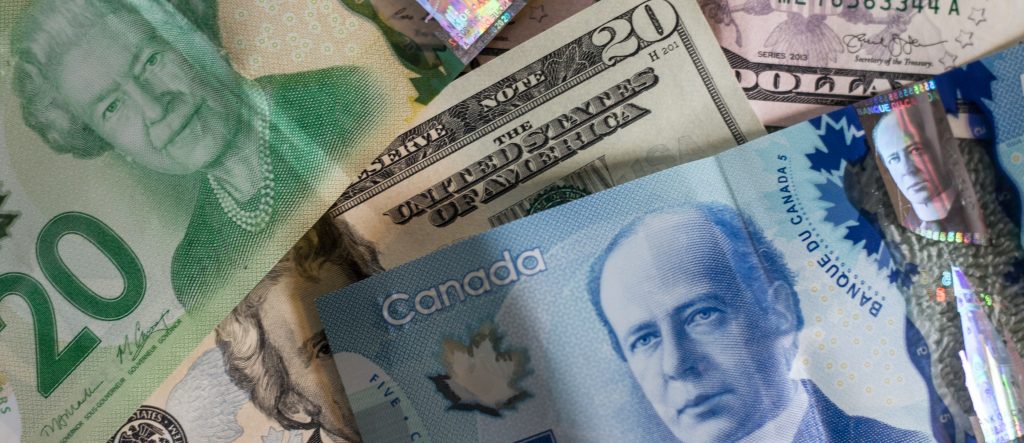 In heavily-regulated industries such as banking, staying updated and compliant with the various laws and guidelines that dictate your organization's procedures is essential. On top of this, different countries have unique regulatory standards when it comes to not just the handling of money itself, but additional processes such as handling customer complaints.
Laws applicable in one country may not exist elsewhere, or may be much more strict. Take a look at this infographic published by Visual Capitalist, for example, to see how the banking industry as a whole differs between the United States and Canada -- including their regulatory focuses.
Regardless of location, however, meeting these requirements should be of the greatest importance for banks who wish to avoid the penalties of falling short. Audits can happen at any time, and failing these audits can lead to heavy fines, legal ramifications, and a major strike on your institution's reputation. Utilizing sound, dedicated software solutions to handle processes and maintain compliance is one of the most surefire ways to prevent these situations from happening.
Take this sample of requirements that Canadian banks must take into account when choosing their complaint tracking system -- many derived from new regulations that bank owners must now act quickly to meet. While the requirements may seem strict, Issuetrak has tools to tackle each of them to ensure easy compliance every step of the way.
Requirement #1: The bank must communicate with the customer to acknowledge when a complaint has been submitted, either via email notification or a physical letter
Issuetrak has built-in email notifications, alerting stakeholders when a complaint moves down the pipeline towards resolution. If a physical letter is necessary, the solution's task manager can populate a task and assign it out to the proper individual to distribute the letter. They can then check off the task when they've done their part, automatically capturing the date and time of completion.
Requirement #2: All open complaints must be automatically escalated if open for five days
Issuetrak's Workflows (formerly called Escalation Rules) ensure no complaint gets left behind. Your team can set their own parameters determining when and how to escalate tickets, whether following regulatory guidelines or your bank's internal standards.
Requirement #3: The software must allow for the ability to store files with the complaint
Issuetrak provides attachments on every issue, allowing you to keep your most important files right where you need them.
Requirement #4: The software must be able to link tickets together
You can link issues through various means within Issuetrak. Using Global Issues allows you to create one "parent" issue with many "child" linked issues. There are also Associated Issues, which can link issues together more laterally.
Requirement #5: The software must be able to route complaints to different departments and individuals
This is an especially important requirement, especially if the bank needs to route complaints through their Ombudsman or pass it along to other departments that may not always have access. Issuetrak offers a number of tools to pass complaints to other individuals or departments -- for example, our task manager allows users to assign tasks to any individual in Issuetrak. You can also use our "Next Action" feature to shift temporary control of a complaint to another individual or group, allowing for temporary visibility into that unique complaint.
Requirement #6: There must be visibility control so only the right people see sensitive information
Issuetrak has extensive visibility control capabilities to ensure all the most important information stays secure, yet allows you to have the flexibility to adjust the controls from one complaint to the next.
This is only a small sampling of regulatory requirements that some banks may need to meet when choosing a complaint management software solution -- but rest assured that Issuetrak checks all the boxes, and can help shift your team from worrying about your institution's next audit to confidently serving your customers with pride!
Want to see firsthand how Issuetrak can fit the regulatory requirements of your team? Speak with one of our experts and they can walk you through our features!