Incident Management Solutions Keep Manufacturing Employees Safe
Published On: Jan 8, 2019 12:00:00 AM
Updated On: February 24, 2023 07:41:07 PM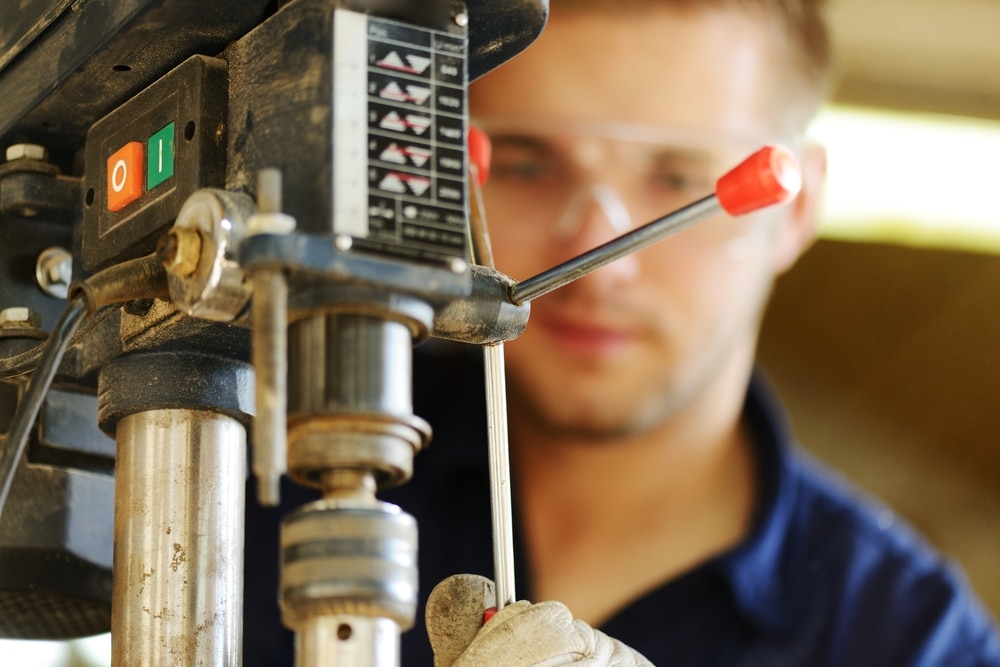 The manufacturing industry includes a broad spectrum of jobs. From food production to electronics assembly, manufacturing is made up of the many people who create the products we purchase and use each and every day.
While manufacturing processes are usually at least partly automated, ensuring quality, safety, and efficiency still requires people. Sometimes, though, things can go wrong. Equipment failures, miscommunication, and human error can all lead to accidents -- sometimes with devastating consequences.
The manufacturing industry has taken great precautions to manage workplace risks and make conditions safer than ever for their employees. Implementing an incident management software solution for risk management, accident tracking, and injury reporting should be a critical component of every manufacturing company's safety plan. The right incident management solution can reduce a manufacturing company's risks and lead to fewer accidents and injuries over time.
According to the blog Industry Safe, these five safety risks should be top priority areas of concern for manufacturing companies:
Electrical Problems
For any industry that relies heavily on electrical equipment to get the job done, electrical problems pose a common potential hazard. On top of managing risks like shocks, power surges, and sparks, workers must make sure all wires are properly covered and that all electrical equipment is installed correctly and operating as it should. Failure to do so can result in costly damages and worker injuries.
Falls
Out of all of the potential injuries that can happen to workers on the job, falls are the most common and the most deadly. Climbing ladders, walking out on ledges, and operating tall machinery present dangers to employees trying to get their work done. According to the National Safety Council, there were 22,046 fall injuries in the manufacturing industry and 49 deaths in 2016 alone.
Lockout-Tagout Failures
"Lockout-tagout" is a common phrase for anyone who operates dangerous machinery. This refers to a procedure where machines are fully deactivated, making them dormant until repairs have been finished. Taking this precaution typically prevents injury once equipment maintenance begins. However, if the process goes wrong and the machines don't turn off properly, or if they somehow restart while a person is working them, the release of energy can easily injure someone in the wrong place at the wrong time.
Machine Guarding Failures
Machine guarding helps to protect employees working with dangerous machines from potential hazards such as burns, cuts, and crushing injuries. These protective barriers stand between machine operators and the dangerous elements of the equipment they work with, preventing injury when used properly. However, if these guards come loose, are installed improperly, or otherwise fail, they can cause far more damage than they prevent and can ruin machines as well as injure employees.
Industrial Trucks
Industrial trucks make lifting and moving heavy objects easier, but they can also cause great damage if not handled properly. Mistakes can happen even when forklift and other heavy equipment operators have undergone sufficient training. Improper vehicle maintenance, engine failures, and accidental misuse can all lead to equipment damage and injury.
Keep Conditions Safer With the Right Software
Manufacturing companies do their best to keep their working conditions safe, their equipment properly maintained, and their employees free from harm. However, with so many moving parts and processes needed to ensure a completely safe work environment, errors can inevitably slip by unnoticed and injuries can inevitably occur. When they do happen, employees and managers need an accident tracking solution that allows them to record and review details and analyze what went wrong.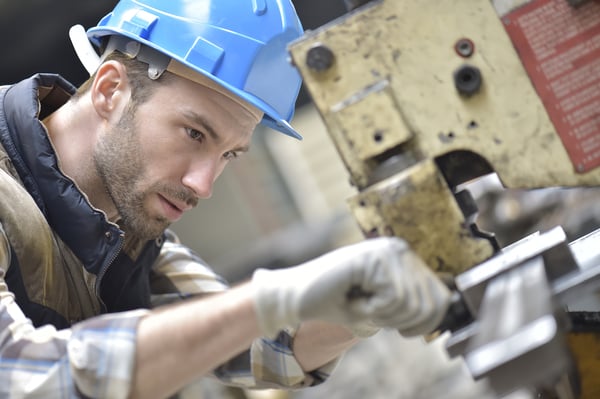 Manufacturing employees face risks every day working with dangerous equipment. Effective incident management software can help.
With incident management software like Issuetrak in place, manufacturing companies can prevent more accidents and respond faster when they do happen. By streamlining the risk management and injury tracking process, the right software can improve a company's safety protocol and help keep employees out of harm's way.
Injury Tracking Software
If an accident, mistake, or equipment failure does happen and an employee is injured, companies need to have a system in place for reporting these incidents. A good injury tracking software allows the proper employees to quickly investigate the accident and its cause, while updating involved parties on the status of their case as it moves down the pipeline.
Process Management Software
With the help of the right software, organizations can track important safety processes from start to finish and make sure every step is completed to satisfaction. When it comes to matters of life and death, a company can never be too careful. Software solutions like Issuetrak allow each step in the risk management process to be monitored and double- and triple-checked, leaving far less room for error.
OSHA Compliance
The Occupational Safety and Health Administration (OSHA) requires many businesses to keep records of injuries, incidents, and fatalities that their employees suffer while on the job. Failing to do so can result in citations, fines, or an entire company shutdown. Incident management software like Issuetrak makes keeping a log of accidents fast and easy, with options to record as many important details about the event as needed -- including the date, the time, and any involved persons and equipment.
When the time comes to send in reports at the end of the year, companies can easily export their data as a CSV file for quick electronic submission to the OSHA Injury Tracking Application.
If you'd like to learn more about how Issuetrak can help reduce your company's risks and improve your incident management process, contact one of our product experts today.

Topics from this blog: Change Management Manufacturing
Back