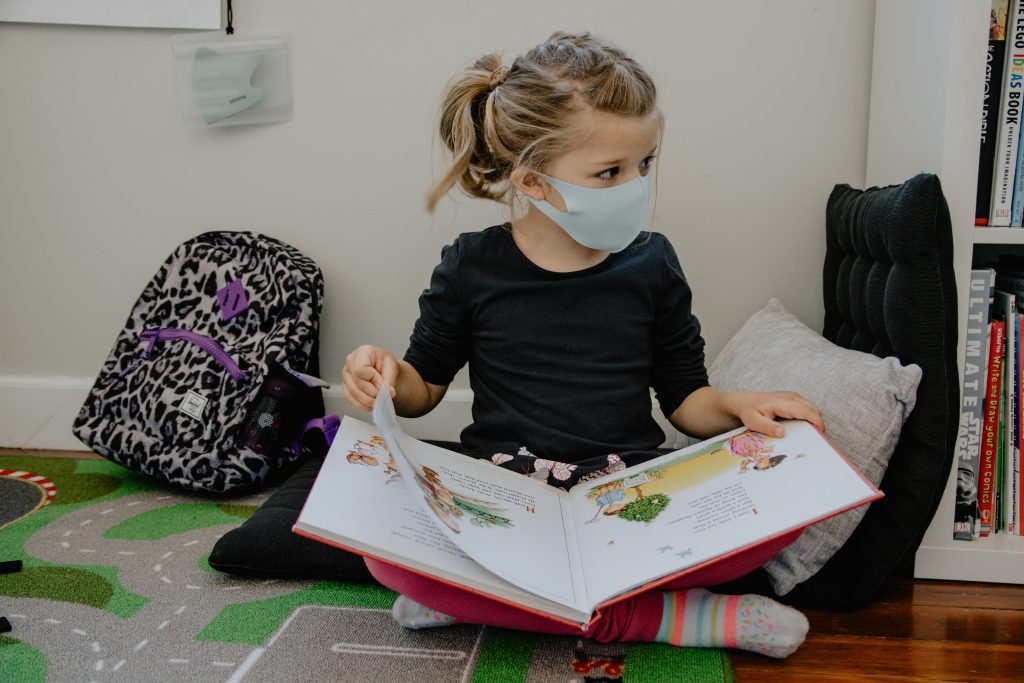 School administrators today are facing greater challenges in keeping students safe than ever before. As the Covid-19 pandemic continues and the Delta variant of the virus spreads even among the vaccinated, it's necessary to manage health data, track test results, and trace infections within school districts to keep children healthy and in the classroom.
Contact tracing and case tracking are essential ways for school districts to manage spread and prevent sickness. The CDC has published considerations and guidelines for K-12 schools to investigate cases and trace contacts related to each positive test result in order to proactively handle outbreaks.
What is contact tracing?
Contact tracing is the process of tracing individuals who may have been in close contact with someone who has tested positive for Covid-19. In schools, contact tracing begins with communication with Covid-19 patients and their families to identify which students and faculty the patient may have come into close contact with during their infectious period.
Close contact is defined by the CDC as being less than six feet away from an infected person for a total of 15 minutes or more over a 24-hour period; however, for K-12 classrooms, students wearing correctly-fitted masks consistently within 3-6 feet of the infected student may be excluded from being considered in "close contact." (This exception does not extend to teachers, staff, or other adults.)
The CDC recommends that those who have been in close contact should quarantine and get tested immediately after exposure, and then again 5-7 days after their exposure if the test comes back negative. However, some districts may follow other guidelines — for example, the "test-to-stay" model, which allows students to return to the classroom early if they test negative for Covid-19 every day for a certain number of days in a row, usually about 5-7, after exposure.
Why is contact tracing important for schools?
Viruses spread quickly, especially Covid-19, and every interaction between a sick individual and a healthy individual has potential to pass along infection. Contact tracing has proven effective in slowing the spread of viruses by alerting individuals who may have interacted with an infected person to get tested and quarantine — removing students and other contacts that may be infectious from the classroom, away from healthy students who have not yet come in close contact with the virus.
Frequent testing and careful tracking of cases and outbreaks give school districts the tools to test and quarantine those who need it, lowering the chance of spread while still keeping students in the classroom to continue learning. This breaks the "web of transmission" and slows down the pace at which the virus can spread.
How can schools implement more effective contact tracing?
Many school districts don't have an effective system in place to manage contact tracing, instead relying on spreadsheets or other workarounds to manage their students' health data. These ad-hoc solutions are inefficient for highlighting hotspots, organizing important information, and keeping student data secure to comply with HIPAA and other privacy laws.
A dedicated tracking solution provides a much more streamlined, organized, and automated way to manage each individual case and report on your district's health trends as a whole. School nurses can easily submit new cases and add more data, such as test results later on — keeping all the records in one easily-searchable place. Reporting capabilities make it simple to share data with parents, local health officials, and more. And automation tools take the strain off your staff, simplifying their work and letting them focus less on data management and more on helping students.
Help stop the spread of the virus in your district by proactively tracking cases and staying on top of contact tracing. Visit our Issuetrak for Case Tracking page to learn more about Issuetrak's contact tracing tools and how we can help you keep your students and staff safe.