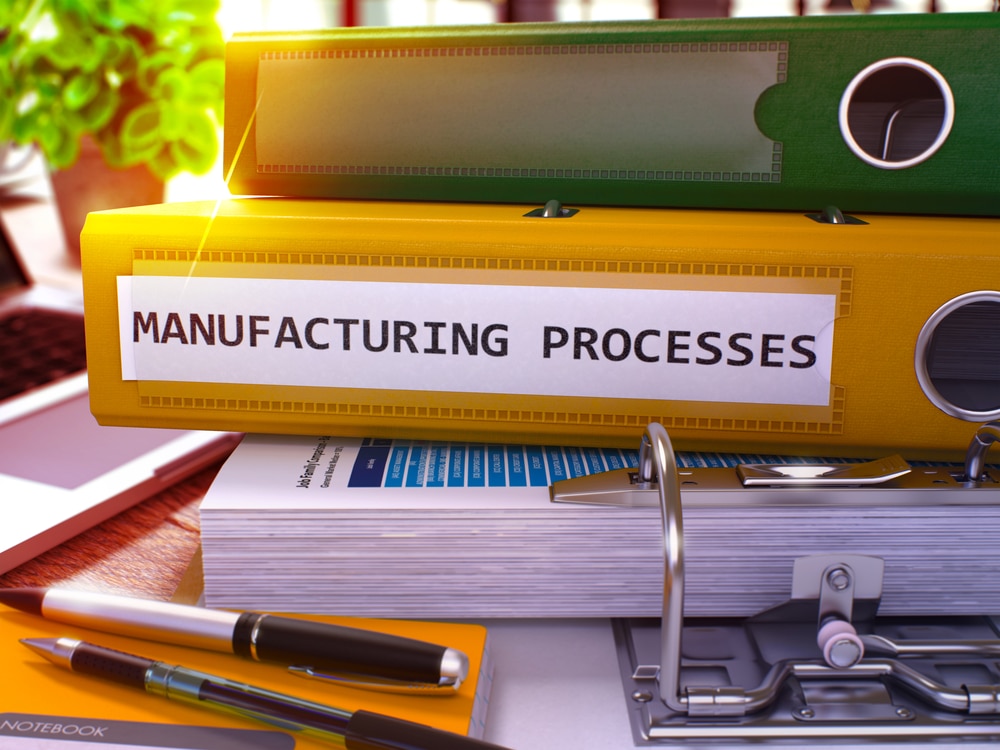 At the heart of every organization is a complex series of processes. In the manufacturing industry, these processes are particularly universal and important: from product development and creation to quality assurance and employee safety, every manufacturing company has its own set of procedures in place with unique steps that require care and precision.
With so many of these processes chugging along all at once, it can be easy to miss an important step somewhere down the line. When preventable mistakes begin to occur, it's time for manufacturing companies to re-evaluate how they track and manage processes across their organizations. Errors can happen much more easily if the organization operates without effective business process management software.
Business process management software, or BPM software, helps companies organize, define, and streamline their processes, no matter how simple or complex. With a software solution in place, organizations can keep track of who completed what steps of a procedure when, and quickly notify the right people when it's time for the next steps. BPM software also simplifies the reporting process by aggregating, storing, and analyzing data from across the organization all in one place.
Here are four benefits that business process management software can provide to a manufacturing organization:
It keeps everyone connected.
In a large organization, departments can easily operate in siloed environments with little to no cross-departmental interaction. In some cases, teams even operate miles away from one another, causing barriers to communication and making collaboration a difficult task. Those barriers can become even more impassable without a common method for tracking, recording, and analyzing processes. Sharing spreadsheets, downloading documents, and reading through emails only adds to the confusion.
Process management software provides a centralized platform where many different voices can be heard in one place. Employees can communicate quickly by assigning tasks to one another, writing notes, and attaching supplementary materials where needed. Features like auto-assignment and notifications keep team members engaged and informed and remove the hassle of passing tasks across department lines. With everyone using the same tool, collaboration and communication become second nature.
It improves safety and ensures compliance with standard operating procedures.
It's impossible to overstate the importance of maintaining safety compliance in an industry like manufacturing. With so much potential for accidents and injury, manufacturing companies must take every precaution to ensure the safety of their employees. Mandatory safety processes such as lockout-tagout procedures, machine guarding, and more can help prevent catastrophic mistakes -- but they only work when every single step gets completed properly.
With the help of a software solution, supervisors can double-check every step in a safety process and rectify errors before they lead to costly accidents. Keeping a constantly updated record of information dramatically improves visibility across an organization -- keeping employees accountable and allowing for easy auditing and data analysis.
It improves organization.
Organizing the details of every process at a manufacturing company can seem virtually impossible. Many organizations struggle to keep track of processes that vary dramatically in size and scope and that require many different configurations of people, time, and resources. With so much variation to account for, it can be easy to adopt an assortment of different tools rather than looking for a comprehensive solution to get the job done. After all, how could one solution be versatile enough to satisfy every unique need?
With highly configurable process management software like Issuetrak, a single solution can be "one size fits all." The ability to customize each and every workflow to meet a variety of different needs allows organizations to manage all of their processes, large and small, in one central place. Cutting out unnecessary tools prevents the confusion that comes with spreading information too thin and lets management see cross-organizational data more clearly.
It streamlines processes and gets your team operating efficiently.
Inefficiency is a major drain on productivity in manufacturing companies. Struggling along with clunky workflows and manually notifying team members when they're needed takes up precious time and weighs your company down needlessly. Companies can lose up to 30% of their revenue every year due to inefficient processes.
Speed things up with software made specifically with efficiency in mind. An effective process management solution offers plenty of automation options -- letting you kick off workflows, pre-fill custom forms, notify co-workers to complete tasks the moment that they're needed, and more. With plenty of automated checks, alerts, and updates that ensure every step in the workflow reaches completion every time, increasing speed will never mean sacrificing quality.
Are you ready to make a change? Schedule a demo with one of our Product Experts to get started!