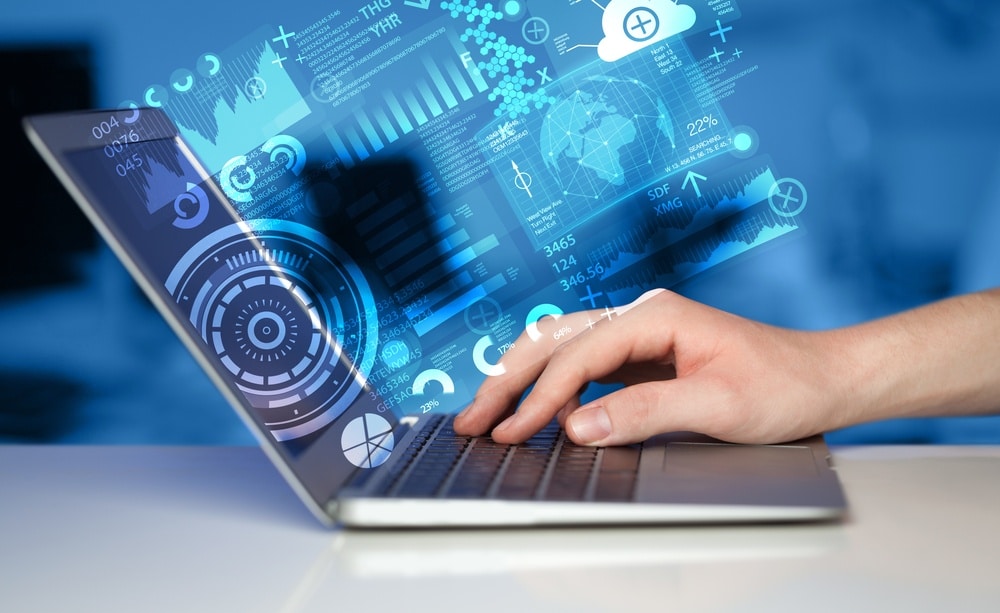 Not all issue tracking software solutions are created equal. A great solution goes beyond the interface, beyond what happens behind the scenes, and becomes integral to every employee's daily workflow. Here are four benefits of using easy-to-use issue tracking software.
Time is Money
Ultimately, software is a tool. It should help you accomplish tasks and save time. If users aren't able to get the information they need in a timely manner, they waste countless minutes, or hours, when they could be performing other job functions. It causes an ugly ripple effect once you apply that across the entire organization. Just 15 minutes a day turns into over an hour a week. Multiply that by a mere 10 employees and you're losing approximately 650 hours a year. Imagine the lost productivity over time!
With user-friendly issue tracking software in place, companies can free up time for their users to focus on important job tasks instead of spending the majority of their day trying to run reports or input data. Additionally, providing a knowledge base or other resource where users can find out information for themselves 24/7 increases efficiency by empowering users to get information on their schedule, not being reliant on the convenience or schedule of someone else.
It also means that the software is easy to learn. Whether it's one user or 100, software should be intuitive, with substantial resources available from the vendor. Issuetrak offers training videos, best practices documents, and an outstanding training and consulting team to make sure users are trained and able to use the software with ease.
Simplicity
If users can't easily understand how the software works, they are not going to use it. Complex software solutions can take hours to learn and even longer for administrators to master. A simple issue tracking solution allows employees to easily integrate it into their everyday routines and workflows. A simple solution gives end users the ability to quickly do what they need without being cluttered up with unnecessary features, while administrators have the full functionality at their fingertips.
With Issuetrak, any user can be made an administrator. They are able to easily configure the site using checkboxes and fill-in-the-blank options, turning on functionality as it's required. Permissions control what access end users have, so their views remain streamlined.
Simple solutions also keep everything in one place. For every issue within Issuetrak, users with the proper permissions can see the full workflow and history. The dashboard gives you snapshot reports with full visibility into what's open, who it is assigned to, and where it is in its lifecycle.
Procedural Consistency
Every company has workflow processes that need to be followed, whether that's something like complaint resolutions or onboarding new employees. It's important for your processes to be documented accurately. If you have issue tracking software that doesn't help manage your processes, then how are you sure that the proper steps are being followed? More importantly, are users being notified when they have tasks to complete? Is management able to pull detailed reports on a multitude of data points?
Good issue tracking software allows you to document your workflows and procedures. You can easily make modifications if things change, but ultimately, you're secure knowing your users do things the same way - every time. Issuetrak task groups, submission templates, and scheduled issues let you set up detailed branching workflows or have them automatically kick off at set time frames. Each task offers reporting on who completed it, when it was completed, and what the response was.
Missing Pieces or Overkill
In looking for a software, not only do your short-term needs need to be met, but keep in mind your long-term goals. If the software is missing critical requirements, move on to the next one. Don't get forced into software that is missing features. On the flip side, be careful not to buy too much. Some companies will try to pressure you into modules or functionality you don't need, or that don't apply to you.
With missing pieces, you wind up having to go outside of the software to find a solution. With too much, it bogs down your processes and increases frustration from your users. Try finding a software that meets your requirements, but also has the ability to expand to other uses and possibly other departments in the future.
For example, if you are using issue tracking software for your maintenance team and then need something to track your Human Resources processes, wouldn't it be much easier if you could do both in the same software?
Selecting a great issue tracking software solution can seem like a daunting task, but it doesn't have to be! Knowing your requirements and having an understanding of future organizational goals can take the search from thousands of options to only a few. If you're ready to see how Issuetrak can help your company, contact us today!