For engineers and manufacturers, controlling change processes involves more than thinking about the software impacts common in IT. They have to think about impacts to their production lines, equipment downtime, delivery schedules, employee safety, and more.
Any type of change request, if not managed properly, can be slow to implement, full of errors, and lacking in visibility. Some change requests can even be potentially dangerous—for example, a 1984 incident in India where a lack of proper change management contributed to thousands of deaths and injuries. This extreme example prompted OSHA to enact process safety management regulations in the 90s.
Workflow and change control management for engineering and manufacturing involves, at the very least, two main change processes: the Change Request and the Change Order. These two change processes have different purposes, but together work to kick off new change processes within an organization.
Change Request
The Change Request (CR), Engineering Change Request, or Manufacturing Change Request, is the initial document that submits a request for a change. A change request can originate from a variety of sources, including a customer complaint or suggestion, an employee that notices a problem in the production line, or a manager that discovers a supply chain concern.
Before the change request moves on to the next stage, the following must happen:
The request must be analyzed to determine all of the potential effects of the change in question

A proposal for resolution must be submitted, and

(Ideally) the change must be approved by the organization's Change Control Board (CCB). The CCB is a group of subject matter experts who will make the ultimate decision as to whether or not the change gets approved
Change Order
Once a change request is approved, a Change Order is submitted. Also known as an Engineering Change Order, or Change Notice, the Change Order outlines the actual process to implement the approved change. These changes could take place either on the engineering or the manufacturing side of the organization.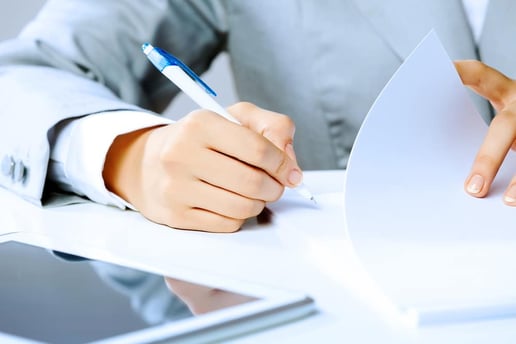 Change requests are a highly important aspect of the change process.

What Should You Include in a Change Request?
Changes typically occur due to a specific business need. Sometimes it's something urgent, like a piece of equipment breaking; other times it comes in the form of an enhancement or a refined process. Non-emergency changes aren't always automatically approved, but a detailed, sound business reason goes a long way towards achieving implementation. Here are some of the basic requirements of any well-prepared change request:
Supporting Documentation
When requesting a change, it's important to include all the information needed for the CCB to properly ascertain not only the details of the change, but also its urgency. These documents could include detailed specifications, CAD drawings or renderings, or photos of damaged equipment or faulty products. Using software like Issuetrak allows for the attachment of files and documents directly to the request, ensuring that all of the necessary material can be found in the right place.
Plan to Implement Change
It's important to have a plan in place for how to implement the change you've requested. This plan may include steps to remedy the problem, including timing. If you manufacture a specific product that needs to be fixed, do you scrap the existing inventory, or is there a modification that needs to be made? Perhaps there are multiple teams that need to be involved, such as engineering and quality control.
Impact to the Business During the Change
If your requested change is urgent, it might need to be completed immediately; otherwise, it might wait until the next production cycle ends. If you run a constant cycle, it may require the downtime of a particular line. This might impact only a single arm of a production line in third shift, or it may be a company-wide problem. You'll want to include a full list of systems that will be involved in the change.
Once the change request has been submitted, your organization's Change Control Board will review the change. Communication is key during this step. If the CCB needs additional information, respond as quickly and as thoroughly as possible. Change management software solutions like Issuetrak assist in this process by providing stakeholders with automatic updates when requests change status or require further input; they also allow users to add notes to communicate with one another more efficiently.
The CCB will then decide to either proceed with the change, put the change on hold for later consideration, or deny the change. Once that decision is made, it should be communicated to all those involved. If the change goes forward, then the change order with all the appropriate steps can be implemented.