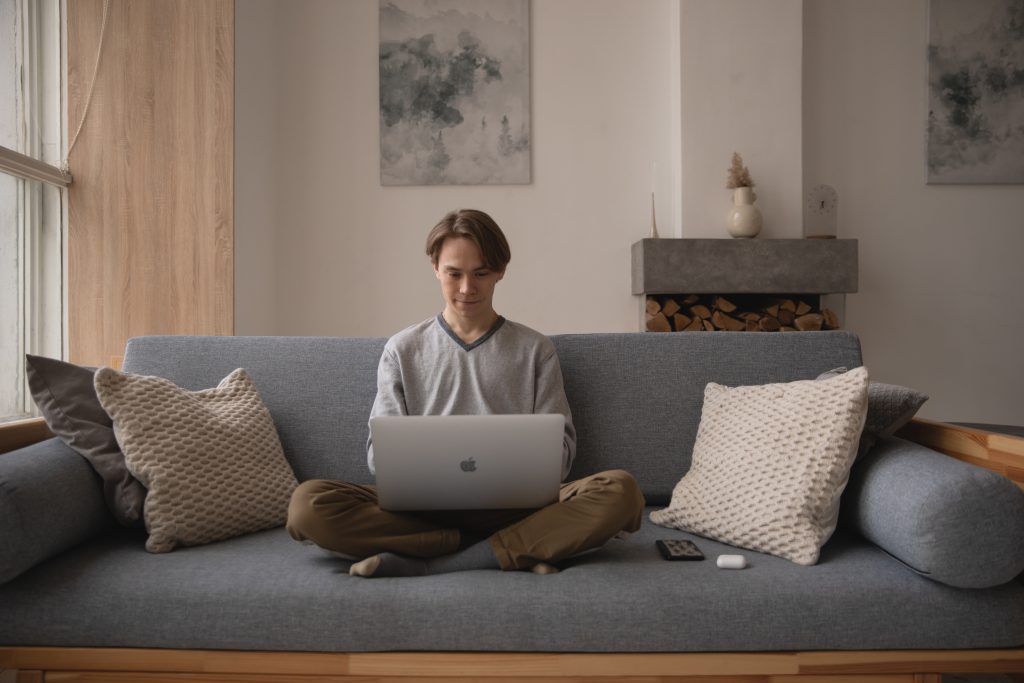 When the Coronavirus pandemic began to more seriously impact the United States in mid-March 2020, many businesses mandated that their employees work from home until further notice. Though businesses are now beginning to reopen and many Americans are slowly heading back into the office, a large chunk of the U.S. workforce is still working remotely -- and many may prefer to keep it that way for the foreseeable future.
But while working remotely has many benefits, it also has its challenges -- one of which is staying productive. Some people thrive while working at home, but others may struggle to keep their energy and productivity up without an office environment, especially after so many months.
If you've found productivity difficult lately, you're not alone. Here are some quick tips to help you get your remote working routine back on track:
1. Get Organized
No matter how organized you are, it can be easy to slip up under unusual circumstances. Working from home can be a big change from office working, and these environmental differences can lead to clutter, both on the computer and outside of it.
Taking a moment to get organized can be a huge help when it comes to productivity. Take a moment to clear off your workspace, fill out your planner or calendar, and clear out your email inbox. Using a software solution like Issuetrak can help make organizing your work simple. Submissions stay centralized, labeled, and time stamped so you don't have to do that work yourself. And there's no risk of emails getting buried or physical copies getting lost with everything in one place.
2. Communicate with Your Team
Communication is key when you're no longer working in an office with your teammates right across from you. There's no more stopping by your coworker's desk to chat or placing a sticky note on their desk. Remote communication has its limitations, and though work messenger apps and video calls can help relay information, it's important to have channels of communication open between team members at all times. Otherwise it can be easy to become closed off and siloed, and to miss out on important team correspondence.
Make an effort to check in with teammates at least once a day, and provide updates whenever necessary. Some software solutions make that easy -- Issuetrak sends notifications and updates when updates are made to issues, alerting everyone of the change. It's easy to add notes as well, providing much-needed context and allowing correspondence to stay pinned to the issue for future reference.
3. Create a Workflow that Works
Your usual workflow may feel disrupted while remote working, and that's to be expected. Changing your work environment means changing your whole routine and adjusting to a new method of getting things done. What worked at the office may not work for you at home, and it's important to plan out new processes that will get the job done in a remote setting.
Software solutions like Issuetrak do the heavy lifting for you with tools for automation to get your processes done faster. And a built-in Task Manager allows you to build out your own branching workflows so that not only you, but your whole team, can be sure of exactly what's coming next.
4. Set Reminders
It can be easy to lose track of things, especially when you're shifting to a new normal. Whether it's correspondence with a customer or something on your to-do list, if you haven't written it down or logged it somewhere failsafe, you run the risk of forgetting -- leading to problems down the line.
Issuetrak has plenty of features to help remind you when things need to get done. From alerts to recurring issues and auto-escalations when tickets sit for too long, it gives you a much-needed poke when your input is needed and keeps all of your most important information centralized for you. So you'll never be digging through your desk wondering where you put that post-it!
5. Take a Deep Breath
When you're feeling overwhelmed or struggling to accomplish a task, sometimes the best thing you can do for yourself is to take a breath and take a short break. Step away from your computer. It just takes a few minutes! Go get some coffee or some fresh air. Your work will still be there when you get back -- especially if you have tracking software in place to keep it all secure and organized. The pressure to focus, focus, focus when you're working from home can be strong, but just like in the office, you owe it to yourself to take a breather now and then.
If you still haven't found your remote working groove, Issuetrak is the answer! We can get your team up and running with our issue tracking and workflow software in as little as 24 hours. Head to our website to schedule a demo with our Product Experts and we'll show you exactly what Issuetrak can do for your organization's productivity.