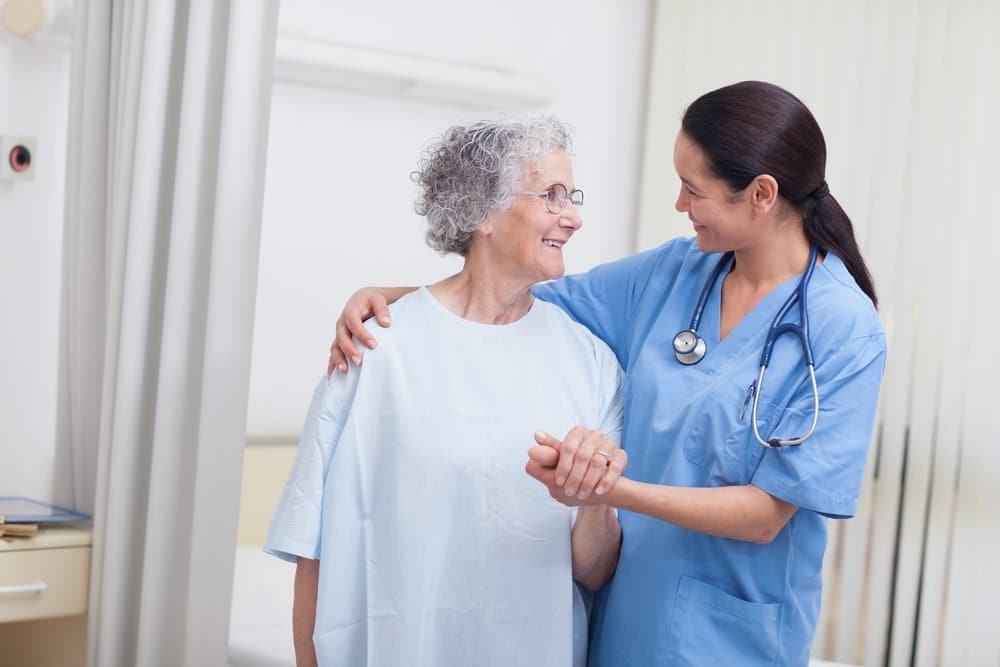 Patient experience is a highly important consideration for healthcare providers, and even more so with people visiting doctors more frequently nowadays. Studies show that the average American visits the doctor four times a year, and that one in five people in the country end up in the ER yearly. Healthcare problems are already cause for enough stress, and with the rising cost of healthcare putting strain on patients' wallets, it's no wonder many dread seeking help when they're feeling unwell. In light of this, providing a positive experience for patients is all the more important for doctor's offices and hospitals.
In order to create the best environment possible for their clients, healthcare institutions need to have an open ear when patients comment or complain about their quality of care. Feedback is an important tool for improvement in any service industry and can provide a shortcut for pinpointing an organization's mistakes and shortcomings.
The following are five of the most common customer complaints in healthcare:
1. Long Wait Times
One of the most stressful parts of going to the doctor's office or the emergency room is waiting to be seen by the physician. In fact, patients rank long wait times as their second biggest issue with visiting their physician. Even though many practices request that patients arrive 15 to 30 minutes early for their appointment, it can take just as long (or longer) past the appointment time for the doctor to finally be ready.
Unfortunately, once a doctor gets behind on their schedule, it can be difficult to make up that time. Providing patients with estimated wait times, as well as creating a relaxing and entertaining waiting room environment, can help to reassure them while they wait for their turn.
2. Issues with Staff Members
Healthcare organizations take great care in hiring skilled employees who also exercise a professional and compassionate bedside manner. However, for one reason or another, there are times when service falls short. Interacting with a rude, dismissive, disorganized, or otherwise sub-par healthcare worker can cause the patient undue stress and encourage them to seek treatment at a place where they feel respected.
3. Amount of Time Spent with Doctor
Each patient deserves the same level of attention and care from their doctor, and after sitting in the waiting room for a long time, many patients feel owed a certain amount of time from their healthcare provider as well. Especially towards the end of the day, or if the doctor has fallen particularly behind, some patients may feel like they didn't get enough time with their physician -- or even that they felt rushed out of the examination room. While a yearly physical may not take as much time or effort as a mystery illness diagnosis, allowing time for patients to ask questions, seek advice, and discuss information with their doctor goes a long way in making them feel like they've gotten enough worth out of their visit.
4. Insurance and Billing
Health insurance can be tricky to navigate, and patients may be faced with higher copays and visit bills than they anticipated. Though healthcare costs are inevitable, nobody likes to be blindsided by a huge hospital tab -- and if the bill comes as a surprise to the patient, or if they have a difficult time reaching your organization's customer service department, they may be reluctant to visit your offices again. To reduce their stress, make the payment process as easy as possible (online portals and email reminders can be a big help for some) and provide information about resources for patients who need it when possible.
5. Lack of Communication and Dismissiveness
Communication is essential when it comes to getting proper medical treatment, and if a patient feels they haven't been heard -- whether it's miscommunication with front desk staff or feeling like nurses and doctors have dismissed their concerns -- they tend to look for new options. Keeping an open pathway of information between healthcare professionals and their patients ensures that the patient stays comfortable, feels validated in their concerns, and is aware of what's going on with their treatment at all times.
Managing Healthcare Complaints
With so many patients coming in and out of doctor's offices and hospitals daily, the occasional complaint is nearly impossible to avoid. However, the way a healthcare institution handles those complaints can make all the difference in whether a patient returns in the future. Quick follow-up, open communication, and long-term improvement by listening to customer feedback help healthcare organizations achieve greater success and show customers that their voices matter.
Issuetrak empowers hospitals and doctor's offices to feel confident about how they handle a complaint from the moment it's reported until it's resolved, and beyond.

Task assignment and scheduled reports fire automatically based on your specifications allowing your team to resolve complaints exponentially faster and with less effort.
Complaints happen, but with the right software solution in place, healthcare organizations can use those comments to learn and grow -- and to continue providing top-notch care to their patients.
Are you ready to handle patient complaints better? Our Product Experts are ready and waiting to answer your questions!