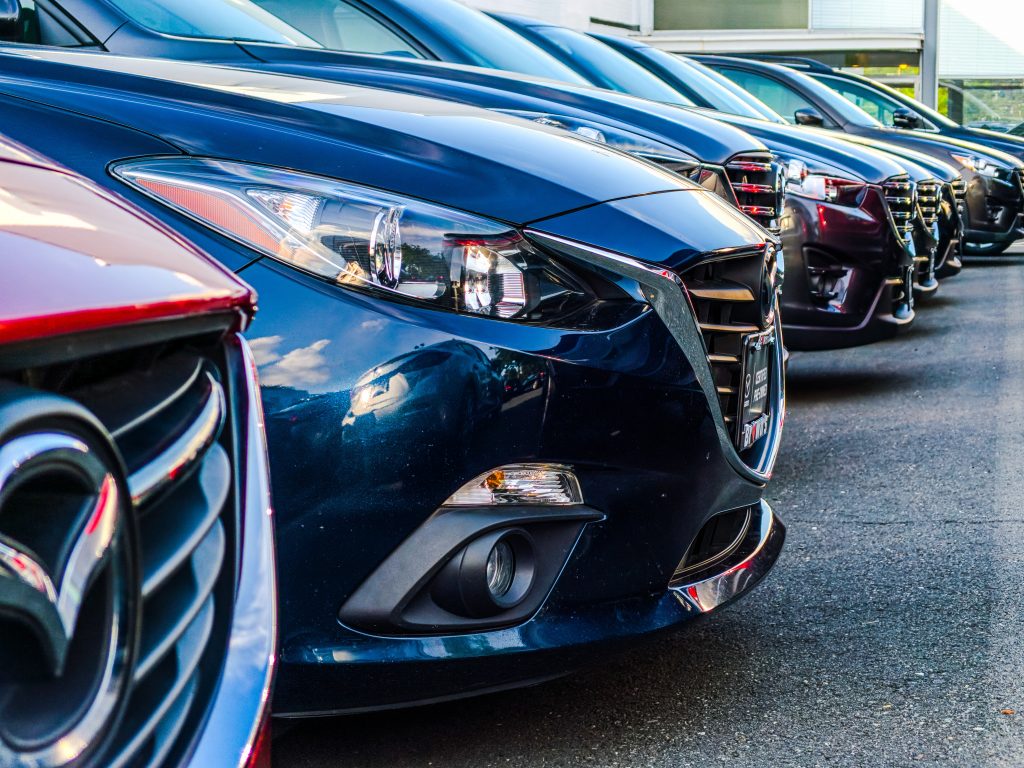 Staying on top of customer complaints is essential for dealerships when it comes to customer satisfaction and retention. These days, that's harder than ever, with chip shortages reducing inventory, new subscription fees, and the competitive buying process creating a stressful environment for both buyers and sellers. Customers have many reasons to shop for used cars, from being able to afford a higher-quality vehicle to getting lower interest rates, but even a motivated buyer will walk away if they run into too many of these issues.
How do you keep customers from walking off the lot? Read on to understand and avoid the most common used car dealership complaints:
1. Paperwork Errors
A mistake here and there doesn't seem like much, but when it comes to paperwork, every detail counts. Whether it's a small discrepancy or a major error, dealerships should take care to thoroughly check their paperwork for mistakes, especially when it comes to important details like dollar amounts and customer details. This not only reflects poorly on the dealership, but also becomes a hassle for the customer who has to wait for the errors to be adjusted.
2. Poor Car Performance
Purchasing a used car only to drive it off the lot and have it break down is one of the biggest fears for people looking to invest in a pre-owned vehicle. Though many used car dealers provide extensive vehicle history reports and allow inspections prior to purchase, issues can still occur as customers continue to drive the car, which may not have been readily apparent at the lot. Depending on what their warranty covers (if they purchased one), customers will want to get in contact with their dealership to discuss the issues and get compensation for repairs as quickly and easily as possible.
3. Billing Issues
Financial issues and billing delays can be frustrating problems, both for customers trying to purchase a used car and individuals trying to sell their car to the dealership. Whether it's difficulty processing an incoming payment or a problem with a payout, these errors can derail the process and cause needless setbacks for individuals who need the money from a sale, or who want to ensure their bills are paid.
4. Poor Customer Service
Used car dealers are known, often humorously, for the intense levels of attention and focus they give their customers. But there can be some cases where customers feel their level of service was lacking, whether through online communication, on the phone, or directly at the dealership. Bad customer service may cost the dealership a customer — or many, if the person in question decides to tell their friends (or the internet).
Make Submitting and Handling Used Car Complaints Painless
Though customer complaints are never ideal in any industry, complaints against used car dealerships can be especially damaging for the dealer's reputation. Providing customers with straightforward, easy, and obvious channels to submit their complaints can help to reduce frustration — and lower the chances they'll take their complaints somewhere public, like Yelp or other social media sites.
Software solutions like Issuetrak provide multiple channels for customers to submit their complaints, from email to integrated webforms that gather the information and automatically assign it to a customer service agent. Once a complaint is submitted, customers never have to wonder whether their comments have fallen into the void — automatic updates via email keep everyone in the loop as the complaint moves towards resolution. And afterwards, reporting tools let team members see trends and pinpoint and resolve weak points to improve for the future. It's a seamless process that keeps everything moving forward swiftly so dealerships can resolve issues quickly and satisfy more customers.
Don't lose any more clients to outdated complaint management processes! For more details about what a software solution like Issuetrak can do for your team, head to our website or schedule a call with our Product Experts today!.