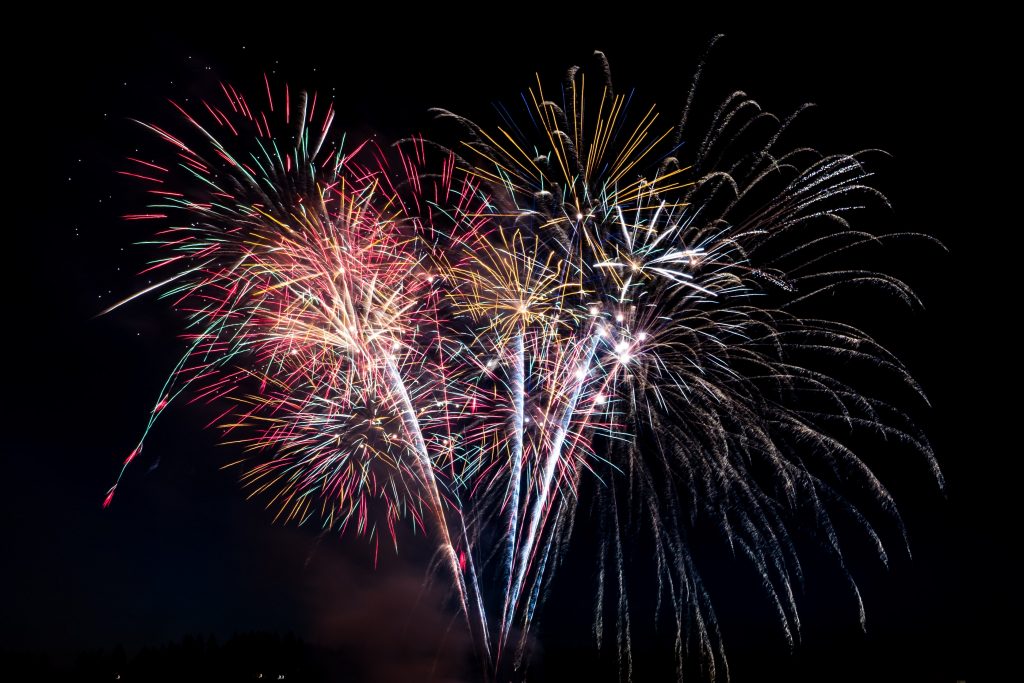 The new year is nearly upon us! As we prepare to welcome in 2022, the Issuetrak team is looking back at some of our favorite moments and successes from 2021. Despite the continued challenges of a mostly-remote team, we've managed to accomplish quite a lot this year, including introducing our much-anticipated Issuetrak 14 navigation update, several customer-driven quality of life improvements, and more.
Let's review some of the year's greatest hits:
Issuetrak 14: All-New Navigation
Our Issuetrak 14 release in late April of this year brought with it a major overhaul of the software's appearance. The update revamped our menu system and introduced a brand-new bookmarks feature for quick-referencing users' favorite Issuetrak pages.
"We introduced a massive change to how users navigate the product, not just from a user experience perspective but also a nice facelift to our interface," said Jon Rivera, Director of Product Management. "Hopefully to make it easier to use, but also to bring our visuals to a more up-to-date modern standard."
Though the release took a coordinated effort among departments and plenty of focus and time from the Development team, the work paid off and the update went smoothly and successfully. The Issuetrak team as a whole took care to prepare customers for the change and help transition them to their updated sites without interruption.
"The entire [release] was a challenge, but the developers were so excited about using new, modern technology that it never felt like a challenge," said Lisa Cockrell, Issuetrak's Director of Development. "The biggest difficulty was just having enough resources and time to get it done."
Read more details about our Issuetrak 14 release in our blog series on the update!
Identity Management Integrations and More
Though not as explosive as our 14 release, Issuetrak received a number of other important updates this year, including an expansion of identity management options (Azure AD), a new integration with Office 365, a "dark mode" feature, and plenty of smaller improvements and bug fixes to keep the software running smoothly.
"Between major releases or small quality-of-life improvements, we tried to deliver [new updates] every 30 days or so," said Jon. In all, Issuetrak released nine product updates in 2021.
Now on Reddit!
Did you know that Issuetrak is on Reddit? We launched our brand-new r/Issuetrak subreddit in late October as a hub for sharing Issuetrak-related content, asking questions to our team, submitting customer feedback, and more. To kick things off, we hosted an AMA with Lisa — she spoke on topics ranging from women in tech to remote work to her experiences as a Scrum Master and everything in between.
We're also active on Facebook, Instagram, LinkedIn, and Twitter — please join us on social for frequent product updates, industry news, and more!
Looking to the Future
While 2021 may be wrapping up, there's plenty already on the horizon for 2022. The Development team is currently working on its first big project of the year: enhancements to the Issuetrak API.
"The work being done on the API is laying groundwork for things we'll be able to do with the product that we've never been able to do before," said Jon. "We'll be able to leverage this work through the product in very exciting ways and hopefully will start to see some of that come to fruition next year."
Issuetrak is also planning integrations with the popular automation tool Zapier, which allows different applications such as Google Suite, social media sites, and more to communicate and interact with one another. Through this integration, there will be more possibilities than ever to connect Issuetrak sites with other tools, from Slack to email inboxes and beyond.
"Phase one of our integration is coming in early Q1," said Lisa. "And that's really just the beginning. We're going to be adding more capability and more connections so you'll be able to do even more in Issuetrak in the future."
Excited to see these changes in action? Watch our blog and website for more details on these exciting new developments early next year. Until then, we hope you have a wonderful new year — and thank you for supporting Issuetrak!