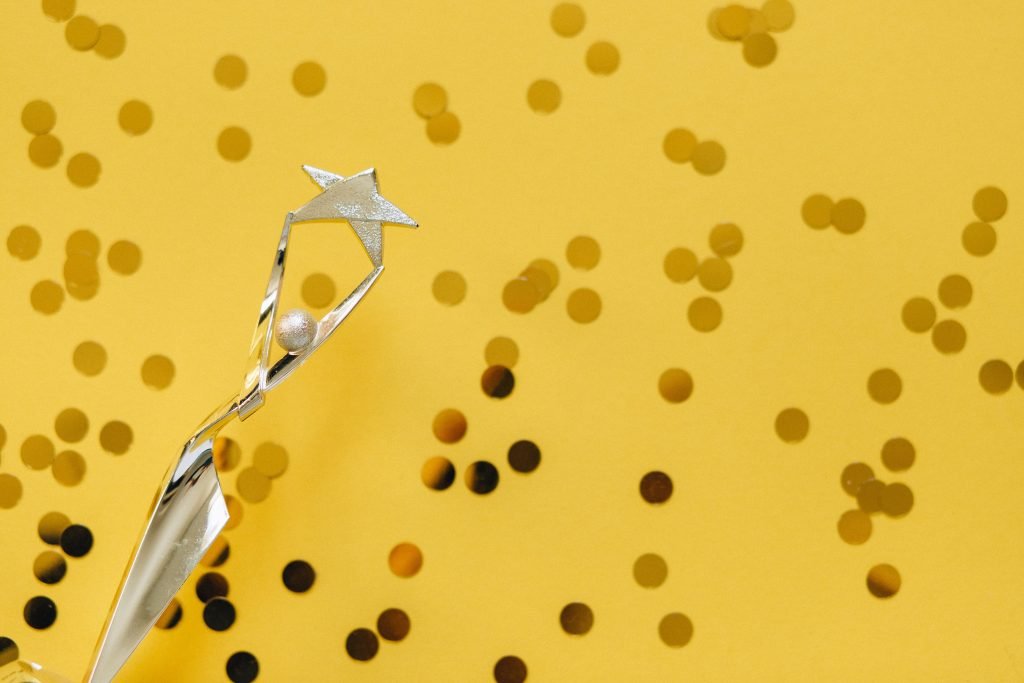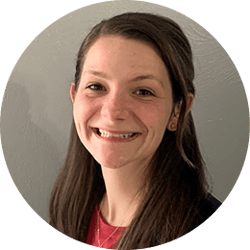 For each of our monthly all-hands meetings, we encourage our employees to nominate coworkers who have risen above and beyond for the STAR Award, our employee appreciation award. This Feel Good Friday, we're highlighting the most recent winner of the STAR Award: Sarah Buchholz.

Sarah joined Issuetrak very recently in March 2021 as our Social Media Coordinator. You may have already "met" her through her posts on our Facebook, LinkedIn, and Twitter accounts. Despite her short time at Issuetrak, she's already made her mark on the company and quickly earned the STAR award by her first All Hands meeting!
"Sarah has been with the company for a little over a month. In that time period she has youthened our social media by 10 years," said Taylor Ross, Issuetrak's VP of Operations. "Aside from that she has taken the initiative to put together a Linkedin training program for all of our employees. She is always thinking about the next idea and challenging everyone in the organization, including myself. We are so glad we took a chance on Sarah and we hope everyone enjoys her content as much as we do."
We sat down with Sarah to ask a few questions about her time before Issuetrak, what she does when she's not on social, and more.
Tell us a little about yourself. Where are you from?
I grew up in Keizer, Oregon which is about 45 minutes south of Portland. Yes, Portlandia is painfully accurate. We moved to Virginia Beach last year after living in Japan for 3 years. This is our first time living on the east coast and we absolutely love it!
What's your education background?
My Bachelor's degree is in Family and Human Services from the University of Oregon. I've always had a passion to help others and build up communities. After graduating, I moved to San Diego to serve as an AmeriCorps VISTA Communications Contributor.
I never imagined that my background would lead me to communications and marketing, but here I am now serving as Issuetrak's Social Media Coordinator! I love bringing awareness to organizations and companies that I believe in. I also recently completed a Digital Marketing Certificate from Colorado State University - Global Campus.
What do you do outside of work? What are your hobbies?
I played Japanese taiko drums for 2.5 years. I can also speak and write a little bit of Japanese.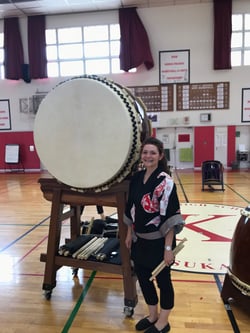 I also volunteer for the local Hiring Our Heroes / Military Spouse Professional Network to help other military spouses find meaningful employment. That's also where I learned about Issuetrak!
How has your time at Issuetrak been so far?
Issuetrak is by far one of the best places I have ever worked because I genuinely feel valued in my role. New ideas are not only encouraged, they are celebrated. You won't find an ounce of negativity on our team which has been refreshing. I cannot say enough good things about how the team has welcomed me.
What's your guilty pleasure?
Scrolling through TikTok before bed.
What is your favorite social platform and why?
Instagram and LinkedIn are tied as my favorite platforms that I actually use both in my professional role and personal life. Instagram has a lot of great tools including Stories and Highlights in addition to the traditional newsfeed. You can also quickly get a message across with just an image or video.
LinkedIn is a new favorite of mine, because great conversations and community building are happening there. Instead of seeing pictures of your aunt's dog or baby announcements, professionals are asking insightful questions and connecting with one another to share useful business solutions.
If you haven't already, please connect with us on our social media channels: