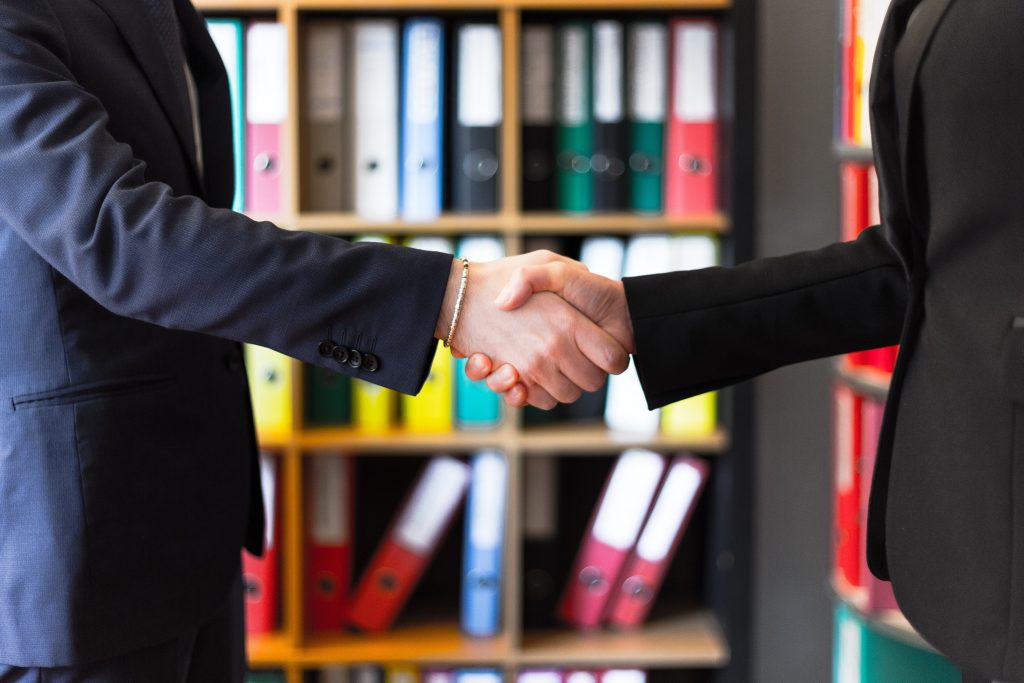 Whether you're entirely new to Issuetrak and are just beginning to research whether it's suitable for your team, or a longtime Issuetrak customer who's been with us for years, you've likely interacted with one of our Customer Success Teams!

Meet Tony Lovelace, Issuetrak's Business Development Manager, and Paula McDonough, Issuetrak's Account Manager. They work together to build relationships with customers and ensure that everyone who engages with Issuetrak has the tools they need for success, whether it's walking a prospect through a personalized demo or providing resources and support to existing customers who need it.


We sat down with Tony and Paula to ask a few questions about their role in the company, how they support Issuetrak customers, and what they love about what they do.
Describe your role in the company. What do you do, in your own words?
Paula: We're customer-focused, especially for my role. I contact customers and put out fires, basically.
Tony: We're doctors. Customers engage us when they have pain, and we fix it for them. It's that simple. People don't talk to the salespeople just because they're bored -- they have a problem and they want a solution. If the problem is unique, they come to us for the solution.
How do those pain points differ from, say, what our Support Team handles?
Tony: People engage us over Support for different reasons. Sometimes it's the rapport with us; that they have a relationship with us already. For Support issues, a lot of the solutions are black and white -- very technical, they go one step at a time. Then with Pro Services, they're thinking outside the box -- asking how to make something happen for the customer. In our role, Paula and I, we have to think that way as well.
Paula: We do lean a lot on Pro Services and Support. When we have those unique one-off customers or prospects that contact us, they're good at collaborating with us.
What would you say is your favorite part of your job?
Paula: For me... of course Tony and I have a very unique relationship in the company, so I think the collaboration as a team is probably one of my favorites internally.
Externally, it's honestly getting to know the customers. And the prospects. Even in the situation that we're in now out of the office, with LinkedIn I've been able to connect with more of our customers and prospects since we can't meet face to face. It's nice getting to know them on a more personal level. It all goes back to building that relationship.
Can you talk a little bit more about your relationship as a team?
Paula: Tony and I work together in and out, all day long. I can't tell you how many conversations, Zooms, Slacks we have throughout the day.
Both of us work together on new customers, prospects, current customers. He does more of the new customers and I take care of the current customers we have and the renewals. There are always some questions that I need to rely on him to answer, since I just haven't been here as long.
After we started working from home, we've gotten even closer. And we just have that understanding now of what needs to be done. We don't need to sit there repeating ourselves -- if we know it needs to be done, it just happens.
Tony: We don't second guess each other. And if we make a mistake, we own it.
Do you have an interesting client story or Issuetrak usage you could share?
Tony: All of them! They're all interesting. We don't get cookie-cutter stuff.
For example, one of our prospects is getting ready to cross the goal line. It's a holding company that has bought a bunch of operating companies in the construction materials world in the UK. We're working with the team that audits the companies they bought. They come back to the office and they'll use Issuetrak for the audit findings that need to be addressed.
Originally they had an in-house system. They were very transparent with us. Told us what they had, what they didn't like, who else they were testing with, and we heard back just recently they were going to move forward with Issuetrak.
What's your favorite Issuetrak feature? Or something you wish more people knew?
Paula: Favorite feature… currently with the new 14 release, I like the new Settings Lightbox because everything is right there and we have the search bar in there. Especially with it being such a new user interface, customers were used to how things were laid out before. You're looking at the screen now and not sure where the setting you need is -- but you can type it in quick and find it!
It's also categorized much more intuitively now. And the fact that customers, prospects -- they have a visual of everything we offer right there. They know if it's grayed out they don't have the ability to access it. So they can see we offer it, and then they can email us and say: "Hey, this is grayed out, do we have it? Is it not turned on?" and we go from there.
Tony: One of the unsung heroes is the Help Center. We're adding so much to the product -- I've never seen this pace of new releases before. At one point I saw a button in the product. I didn't know what it was. Instead of asking someone internally, I just clicked on the Help Center and the documentation I found is phenomenal. The Help Center articles are going out at the same pace we're putting out these new releases.
The other one thing I want to highlight is the tremendous amount of knobs for visibility we have within the product. Companies operate two ways: either everyone can see everything, or they're going to need compartmentalization of the data. Throughout Issuetrak there's tons of capabilities to dial in who can see what in terms of issues. So that's kind of neat.
Paula: I do want to second the Help Center. We, as a team, are sending out Help Center articles daily. If we get a customer and they ask about users vs. agents or any other topic, there's a Help Center article for it. All we have to say is "Check out this link, and if you have questions, let us know." There's so much knowledge in those articles.
When someone schedules a demo with Issuetrak, what should they expect?
Tony: They should be prepared for a professional relationship and a partnership. We're not selling Issuetrak in a vacuum. We're not going to disrespect anybody, but in order to find out if we're a good fit, there's a lot of information that needs to flow both ways.
Paula and I won't jump on a call and just do an infomercial about Issuetrak. We need to know how you operate, what the problem is, how you define success, what that looks like for you - and if we can help you reach success, we'll take the next step and schedule a call.
Do you have a fun fact to share about your team?
Paula: Here's a fun fact! Tony and I have the same birthday - May 30th.
Any closing thoughts?
Paula: One thing…. Something I think that makes Issuetrak stand out from other organizations is the fact that we all work in the same office -- or at least we did, prior to the pandemic. The developers, the sales engineers, the support team, and other critical departments are all under the same roof. So pretty much whatever you need, we're all there together working with one another to get it to you. That really sets us apart from the bigger companies.