Did you know that using Global Issues isn't the only way to create links between issues in Issuetrak? In our 11.10 product update, we introduced a collection of new features requested by customers who attended our User Conference. One of those new features is Associated Issues!
Associated Issues is a new User Defined Field option that lets users link related issues together. Clicking on a linked issue will cause that issue to pop open in a new browser tab. Associated Issues are unique from Global Issues in that, rather than there being a parent issue that many other issues are linked to, each issue can be associated with many other issues (and vice versa).
Here's how to get started using Associated Issues in your Issuetrak site:
1. Click the gear icon located in the upper right-hand corner. Select User Defined Fields under the System category.
2. Click the blue Add New UDF button.

Use the drop-down menu to select Issue Association as the UDF type. Fill in the rest of the information, including your name for the association.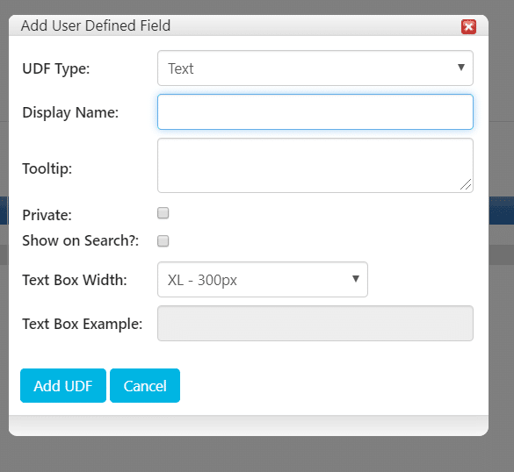 3. When submitting a new issue, scroll down to the Associated Issues box. Type the number of the issue you want to link into the box and click Add. A link to the that issue should appear below the entry box.
Note: if you are using Issue Forms (formerly Custom Screens), you will have to manually include this UDF on any created screen. To do this, you'll have to drag the Associated Issue field into the "Included Fields" box for that particular Issue Form. For more information, see our Traktip on the subject!

4. Submit the issue as usual. Viewing the submitted issue will then show a field indication the issues associated with the currently open issue.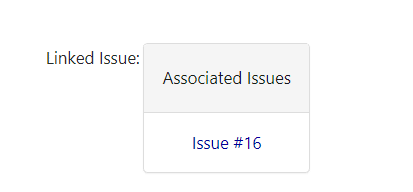 If you open the linked issue, you'll see two fields: one for Associated Issues, and one for issues that the currently open issue is Listed On.

And that's it! Now you can begin associating issues within Issuetrak. Keep in mind that users will require the "Can Edit Issues" permission in order to add or remove associations.
You'll also be able to use the Report Writer to report on the following Associated Issue fields:
[UDF Display Name] Associated with Number
[UDF Display Name] Associated with (All)
[UDF Display Name] Listed On Number
[UDF Display Name] Listed On (All)
If you have any questions about Associated Issues, their uses, or how to set them up, please reach out to your Account Manager! We're happy to chat with you!