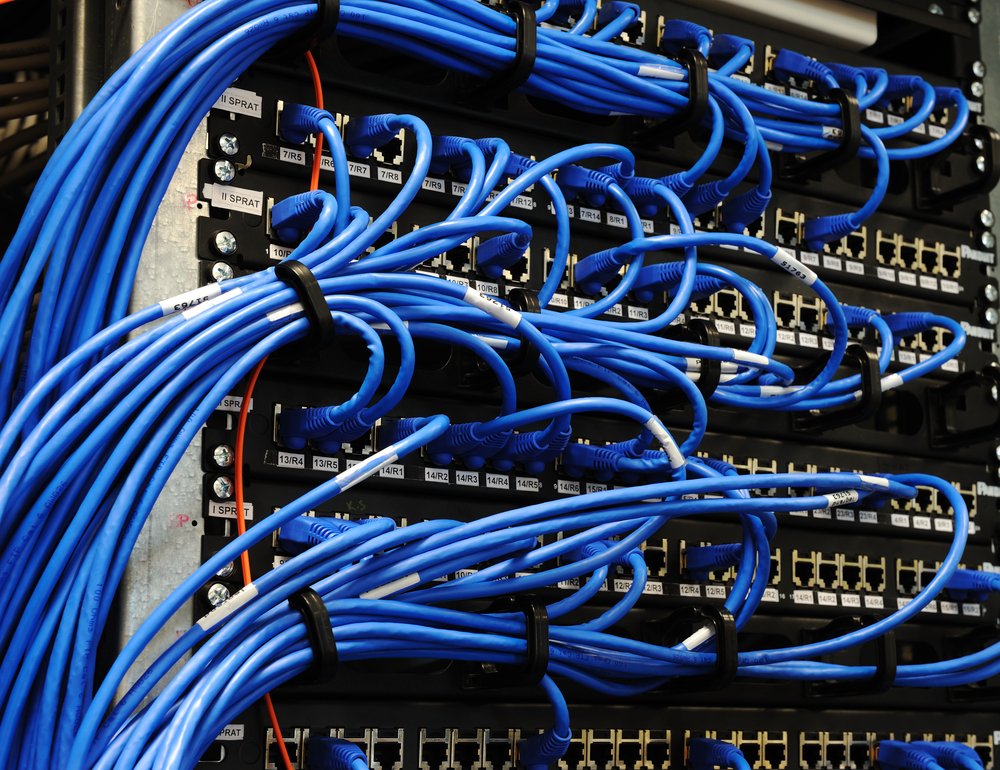 Here at Issuetrak, we're dedicated to providing each and every one of our customers with the best customer service possible -- including our internal customers. Issuetrak's IT team has the vital task of getting the rest of the company online, providing us with the equipment to do our jobs, and troubleshooting any technical errors that may come up.
Issuetrak's IT Department is made up of only two members: Noel Lucas and Seth Bishop. Together, Noel and Seth perform regular IT maintenance and address and resolve an average of 100 help tickets each month. With such a small team and so much to do, efficiency is key -- that's why Noel and Seth use Issuetrak to manage their help desk operations and keep the tech at the office running like clockwork.
"In IT, you have to be proactive rather than reactive," says Noel. "Issuetrak helps us with that."
The Issuetrak FixIt site allows Issuetrakkers to submit their help desk requests online or via email. The site is configured to help Noel and Seth both tackle requests and handle their routine tasks without having to think twice or worry about forgetting something important. The top tool in the team's arsenal is Issuetrak's Scheduled Issues (formerly called Recurring Issues) feature.
Scheduled Issues automatically submit themselves on a scheduled basis with a predefined subject, description, issue Type, and more. IT has a network of scheduled issues set up, reminding them to do anything from performing backups to checking servers and hard drives to running disaster recovery tests.
"The Scheduled Issues feature keeps me on top of issues before they become bigger problems," says Seth. "And it's nice being able to come in every morning and have my checklist ready to go. You don't have to remember everything yourself."
"In IT, you have to be proactive rather than reactive. Issuetrak helps us with that."
- Noel Lucas, Director of IT
IT also utilizes Issuetrak's Asset Management module, which stores and manages information about the various equipment in use throughout the office -- everything from computers to printers to monitors and chargers. The module allows Seth and Noel to store information about each piece of equipment including location, status, maintenance history, and more. IT can then check inventory, run reports to see trends, and know exactly which equipment is in use at all times.
"We can see at a glance, say, how much ink we have," Noel says. "It helps us stay on top of everything."
Another benefit of using Issuetrak for help desk is the ability to organize tickets into an easy-to-manage queue. Rather than manually keeping track of each request, Issuetrak compiles and organizes the information in one place, letting the IT team find what they're looking for quickly and efficiently. Issue Substatuses show Noel and Seth what action still needs to be taken on each task without having to dig for information.
"If I were to just have [the request] in an email inbox, it'd get lost," Noel explains. "It's nice having a queue so I can look at my "assigned to" issues and sort by substatus and know: okay, these two items had "response received," so I can continue work on those. These two are "scheduled," and these two are "in progress. If there's a project and I hit some sort of roadblock, I can add a note and change the substatus and continue working on something else."
Issuetrak's small, but mighty IT team is living proof that, with the right equipment, you can always get the job done. With an effective issue tracking software in place, Noel and Seth stay on top of their work, respond quickly to requests, and keep the entire Issuetrak team online and ready to go.
IT teams of any shape and size can benefit from using Issuetrak to streamline processes, automate daily tasks, and more! Want to learn more? Read our Issuetrak for IT page, or reach out directly to one of our experts for a free demo. We're happy to answer your questions!