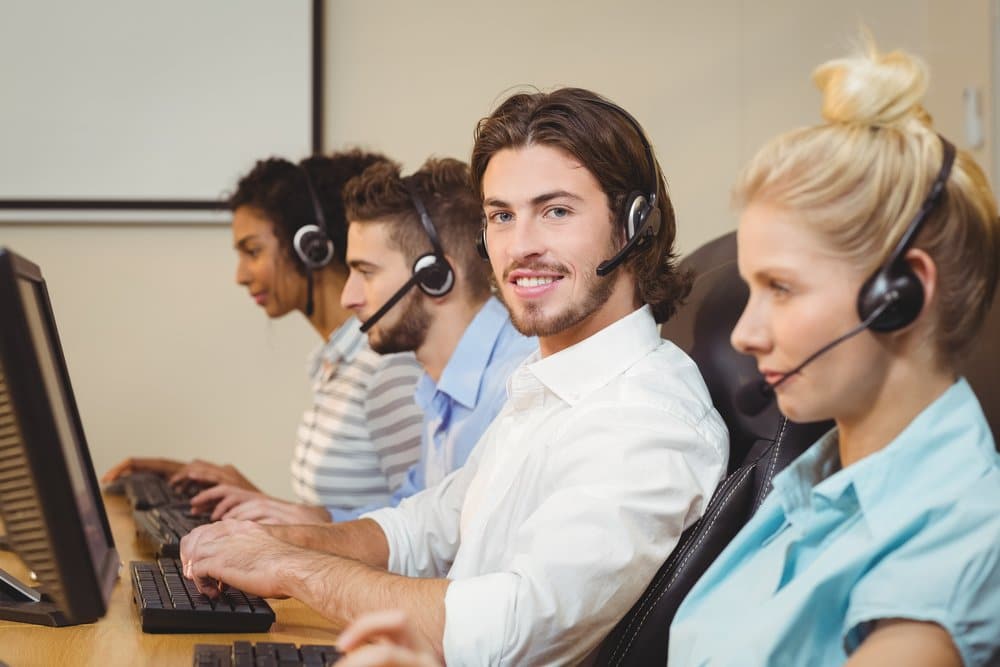 At Issuetrak, people matter. We wouldn't be where we are today without the talented and experienced individuals on our team. We pride ourselves on building a community of employees who not only care deeply about the product, but who dedicate themselves to creating an exemplary experience for our customers -- from implementation to ongoing support and beyond.
Customer service is an integral element of any good business, and no one on our team knows that better than Dan Flowers, former VP of Development Operations and current CEO. Dan works with both the product and the customers that use it daily.
"What sets our Support team apart is our care," Dan says. "The customer may not have the time to engage us, so we engage them. And Issuetrak allows us to do that."
Dan and the Support team use Issuetrak to track, manage, and report on every customer issue that comes in. From the software's centralized dashboard they can quickly see how many open tickets have been logged, which TSA has been assigned to which tickets, and how long each ticket has been open.
"For help desks, the most important part of the job is customer interaction," Dan says. "Juggling manual operations can make that difficult. Issuetrak's automation features allow us to get as much done as possible, providing the best customer service with the least amount of stress on our team."
"What sets our Support team apart is our care."
The Support team's process is simple, and involves two main Issuetrak features: substatuses and workflows (previously called escalation rules). Substatuses are supplementary ways to identify Issues (think sub-categories). Workflows allow you to automatically escalate and perform other actions on issues that remain open for a certain amount of time.
When a customer calls, emails, or otherwise interacts with the Issuetrak Support team, a ticket gets created in the software and a member of the team responds as quickly as possible. The issue then gets set to the substatus type "Pending Customer Response 1." After 48 hours, if the customer hasn't reached back out, the substatus type changes to "Pending Customer Response 2" and an automatic email sends to ask about the situation.
"Once that happens, 80% of the time we solve the problem."
If another 48 hours go by without a response, it's time for Support staff to check in with the customer personally.
"They'll call, email -- do whatever they can to get the person on the line to address the issue," says Dan. "Once that happens, 80% of the time we solve the problem. That's how we can guarantee to our customers that we close the issue so quickly."
That's also how the team, which consists of only five people, handles an average of over 400 issues per month -- and maintains a 95% satisfaction rating.
"At a normal desk without Issuetrak, each person has to engage six or seven times," Dan says. "My team only has to do two interactions, but by the time the issue closes, we've given the customer the best possible experience they can have. We couldn't do that with our size team without the automation built into Issuetrak."
Beyond automation, the Support team makes frequent use of Issuetrak's dashboard feature, using it for instant visibility into which customers have open tickets, which TSAs are most overloaded, and where bottlenecks are occurring. The team works without silos: every member of the team looks to see where help is most needed and chips in, keeping obstacles to a minimum and accomplishing more over time.
The Support department also uses Issuetrak's Surveys module to measure customer satisfaction and work towards continuous improvement. They document every customer's comments -- good and bad -- and review them at a monthly meeting where they chart out what went well, what needs work, and how future hiccups and mistakes could be avoided.
Issuetrak's Support team gives 100%, every time -- and they couldn't do it without the help of an issue tracking software that lightens the load and helps them focus on the most important task: customer engagement. With the right tools, even the smallest teams can speed up response times, increase output, and make their customer satisfaction soar.
Interested to know how Issuetrak can help your organization succeed? We're happy to show you firsthand!