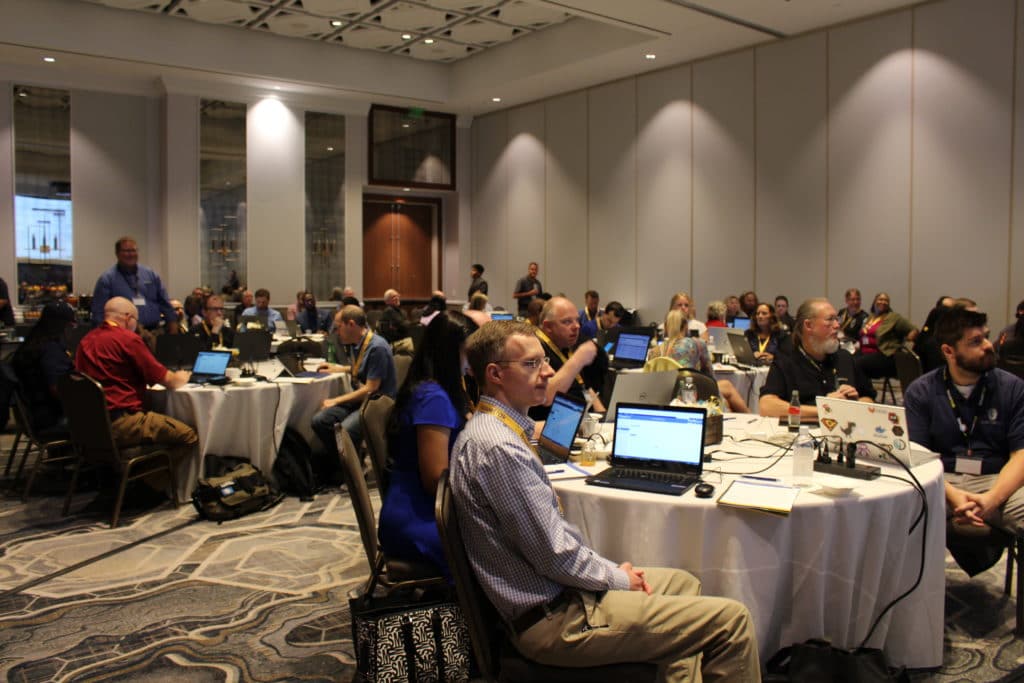 We hosted our second User Conference and were thrilled to see an amazing turnout. The conference was hosted at The Main hotel in Downtown Norfolk and featured a two-day agenda filled with seminars, hands-on activities, and talks from a collection of Issuetrak experts.
After breakfast, Day One kicked off with a keynote speech from Issuetrak's CEO, Hank Luhring. Hank spoke about the history of Issuetrak, the recent work that the Development team has completed on the product, and the team's goals for expansion and improvement in the near future.
The speech featured a cameo from Issuetrak's Product Owner and Project Manager, Jon Rivera. Jon was available throughout the conference to speak with users and record their comments and suggestions about the software.
We then started with a session on Queries and Reports, led by Senior Product Engineer Mike Wright. Mike stepped the audience through the process of writing and building their own queries and reports.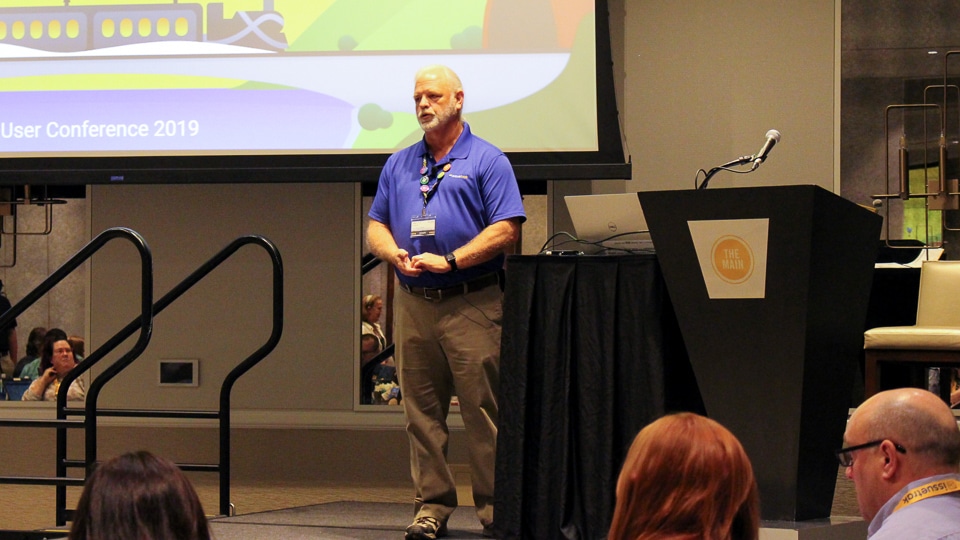 Attendees used the workbooks they received at check-in to access their unique demo sites and work alongside Mike's instructions.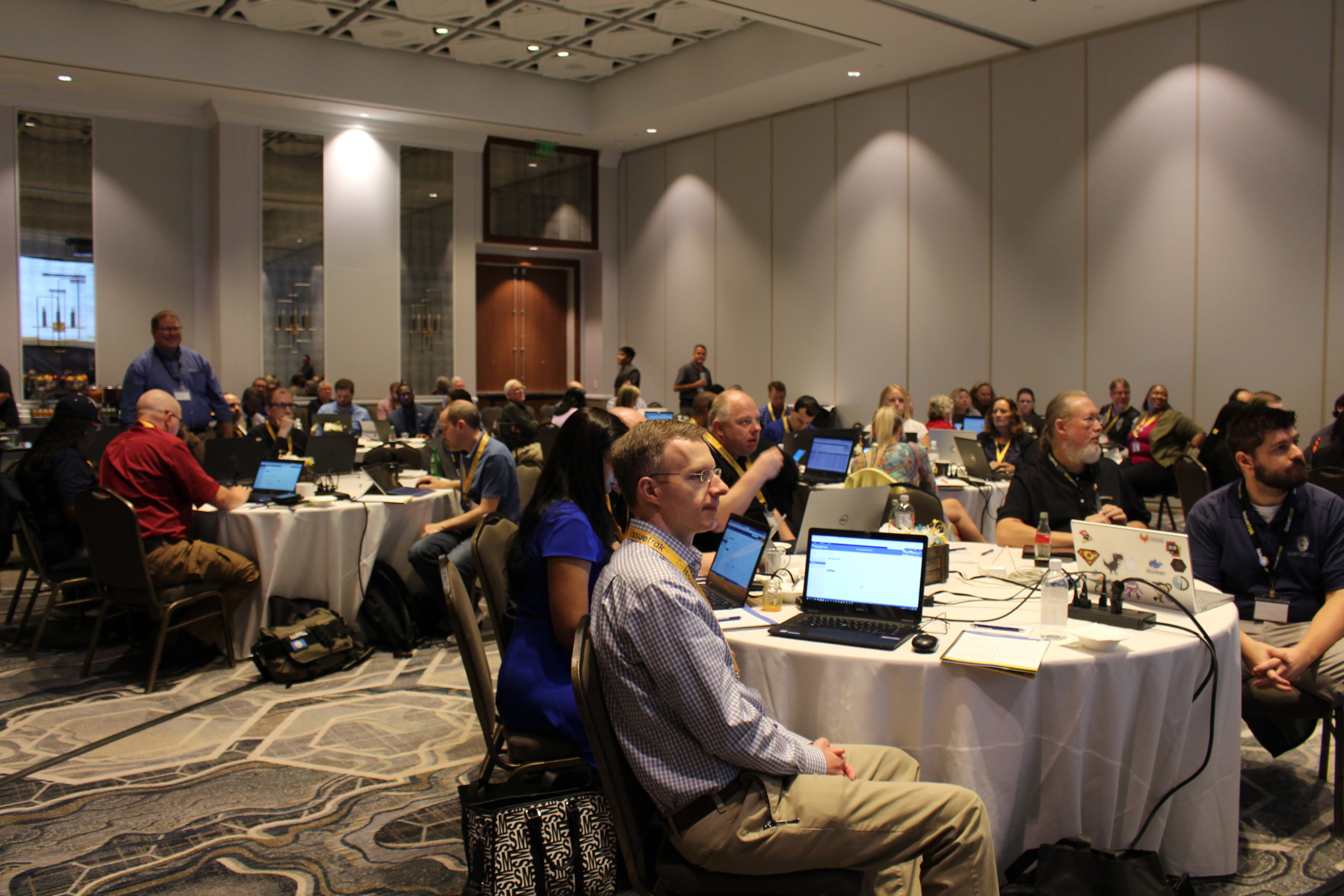 Next, our users had the opportunity to chat directly with Issuetrakers at our Ask an Expert session, which featured kiosks for a number of Issuetrak departments. We had representatives from our Sales, Support, and Professional Services teams, as well as a booth for Microsoft Power BI and UI/UX demos.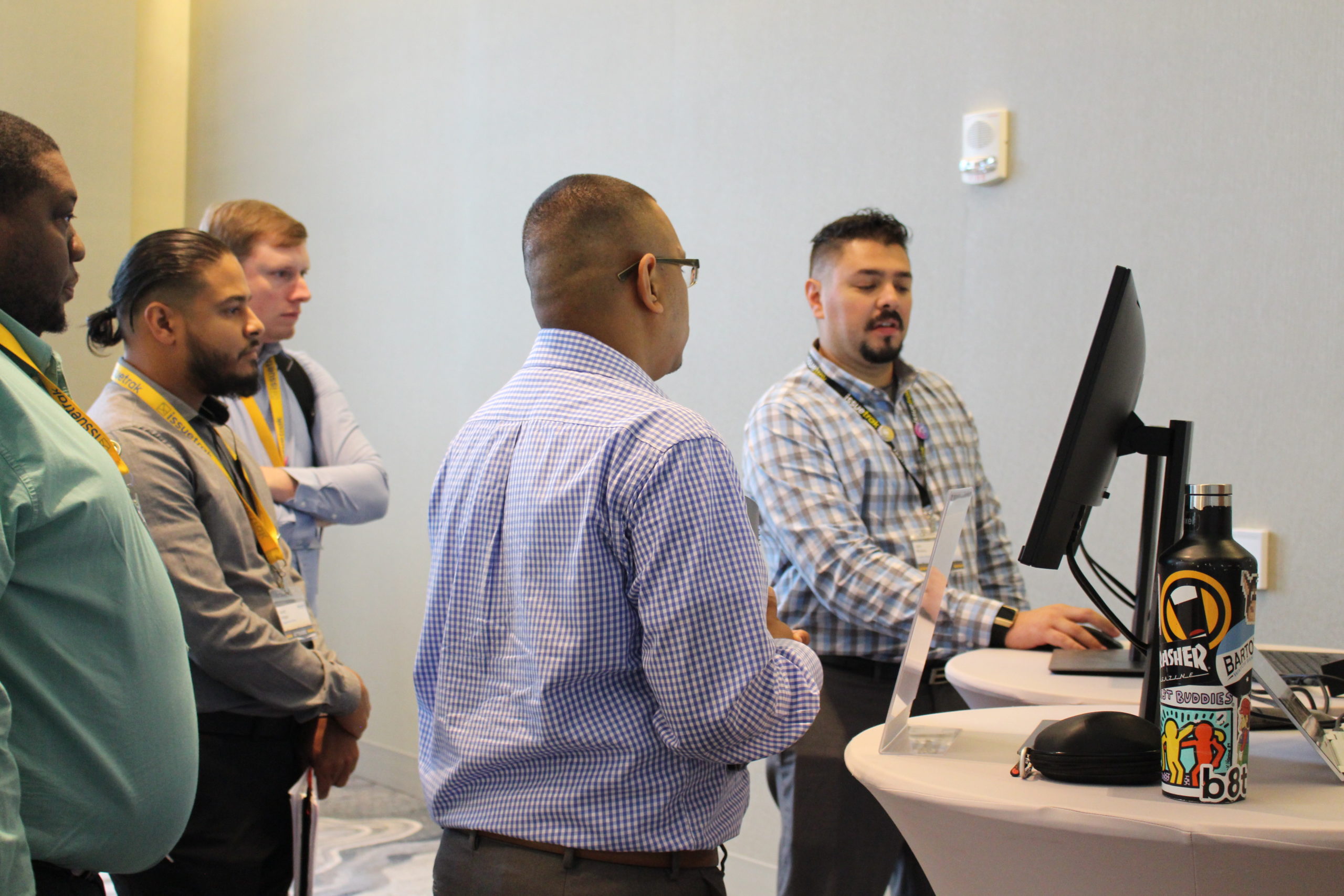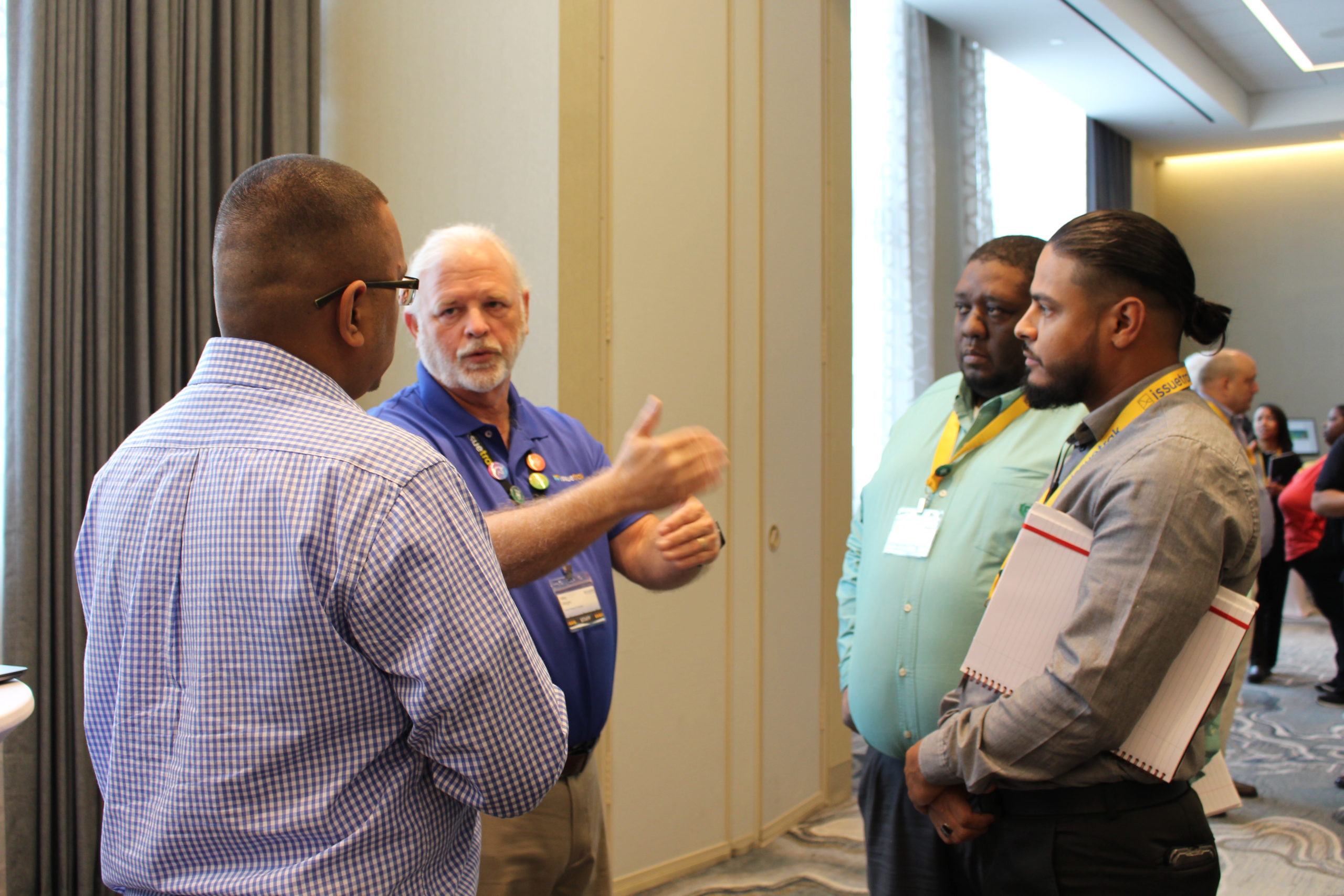 At lunch, attendees had another opportunity to sit and chat with Issuetrak -- and grab a delicious meal.
We also had snacks available in the conference room, including ice cream, build-your-own trail mix, fruit smoothies, and more!
In the afternoon, Senior Product Engineer Paul Harris took over the sessions, starting with a discussion on using Global Issues to connect issues across Issuetrak. Paul also ran activities on the ins and outs of issue visibility and how to use escalation rules.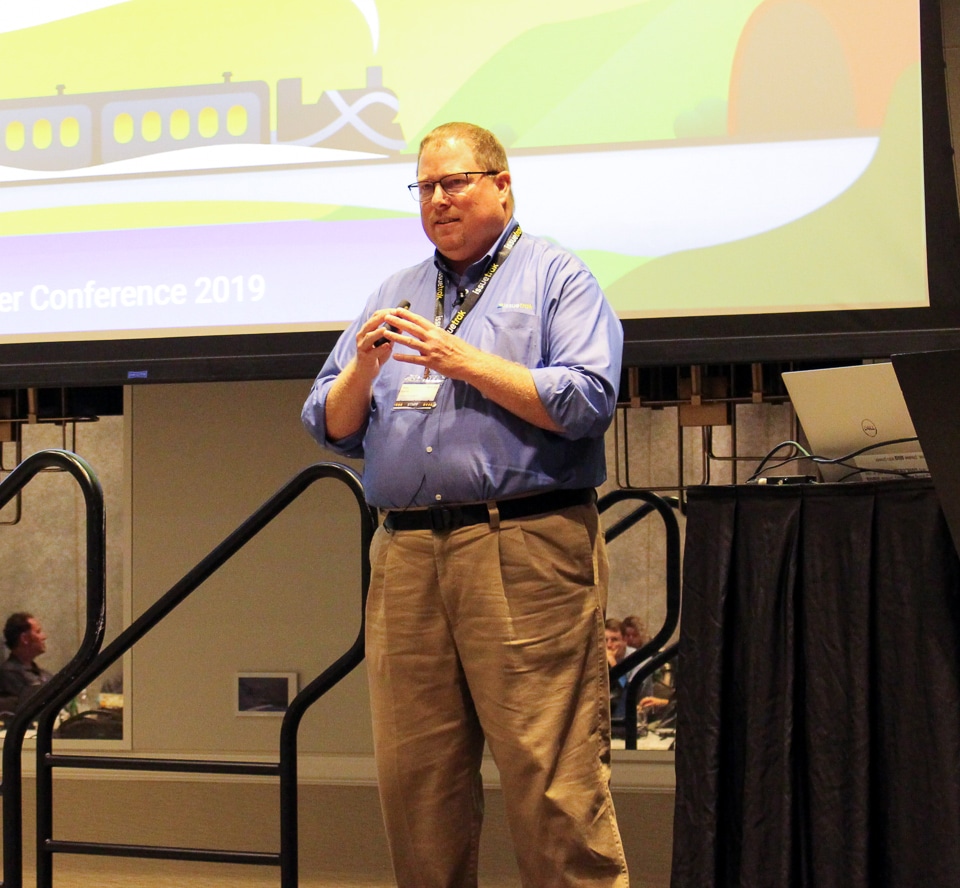 We closed out the day with a discussion of Issuetrak Webforms, including Q&A with an active Webform user.
At Happy Hour, users and Issuetrakkers were able to network and chat in a more relaxed setting.
On Day Two, Mike and Paul were back on stage for a run through of Issuetrak's Task Manager.
We then transitioned into a breakout session, grouping users together by industries and then usages. Guided by Issuetrakkers, the small groups shared stories of how they use Issuetrak and provided feedback on how Issuetrak could better support them and their teams.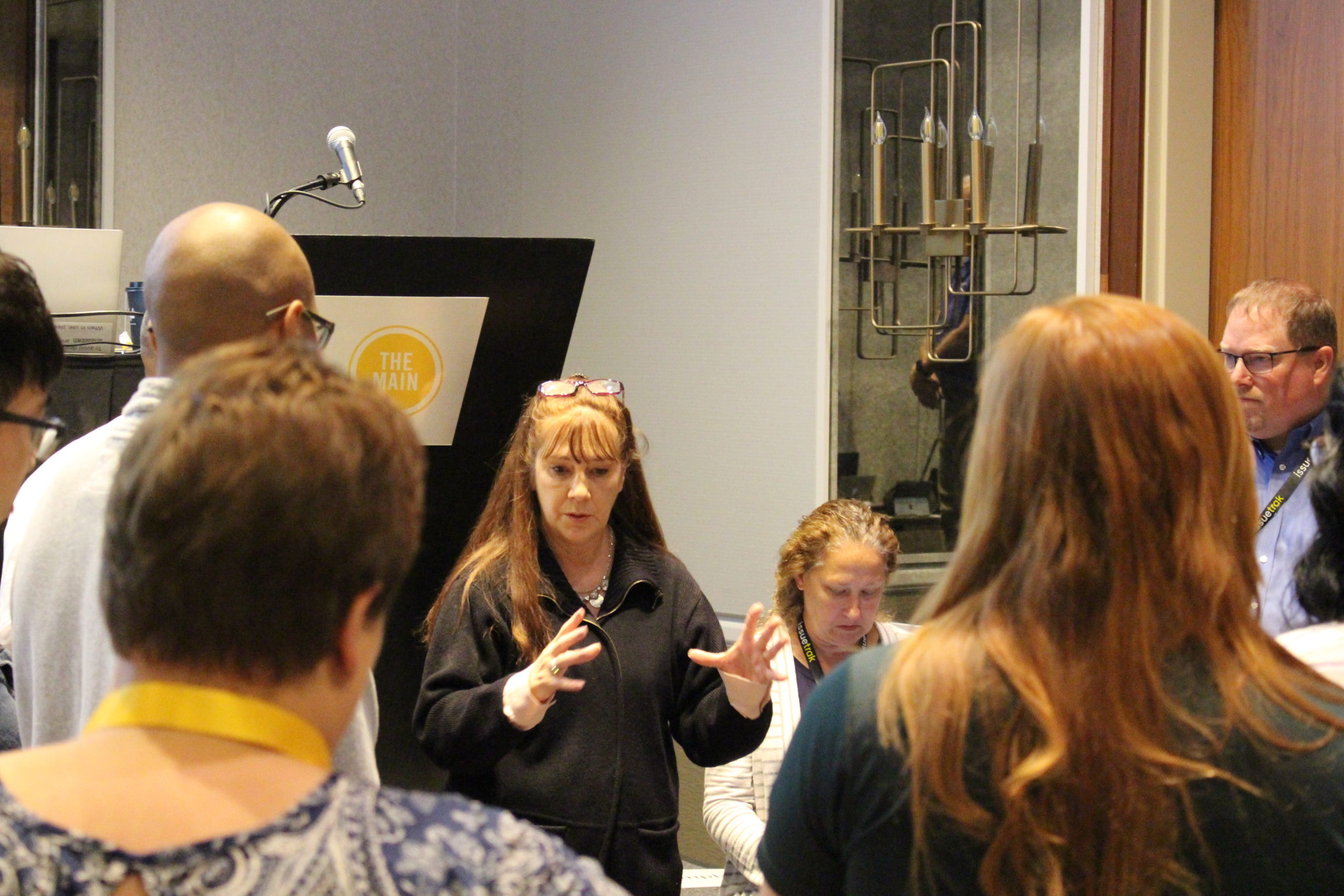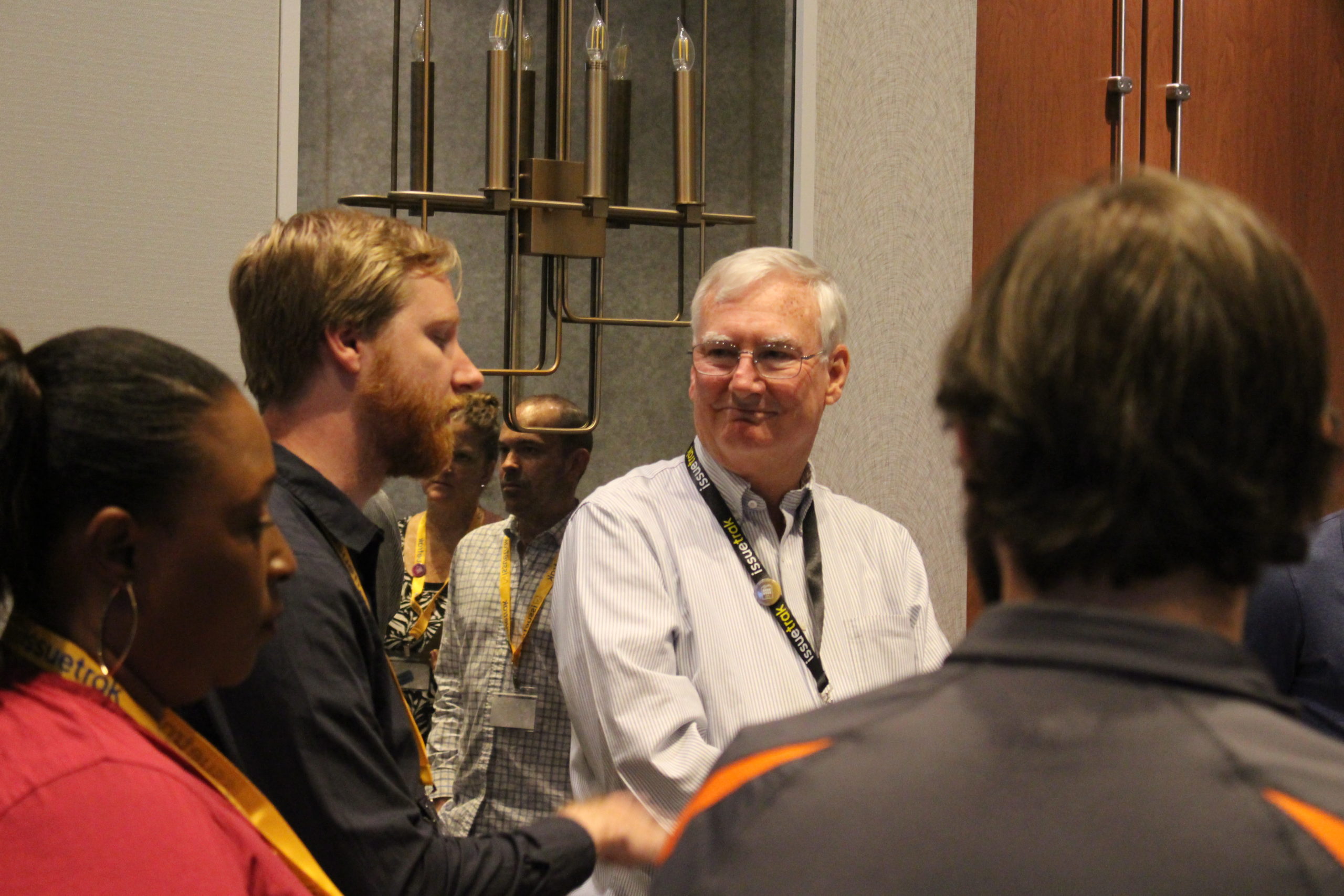 Mike walked attendees through Issuetrak's Asset Management module and showed the audience how to enter and report on asset records.
After lunch, Dan Flowers, our VP of DevOps, provided an overview of security in Issuetrak and offered some best practices for users to stay as safe as possible while using the software.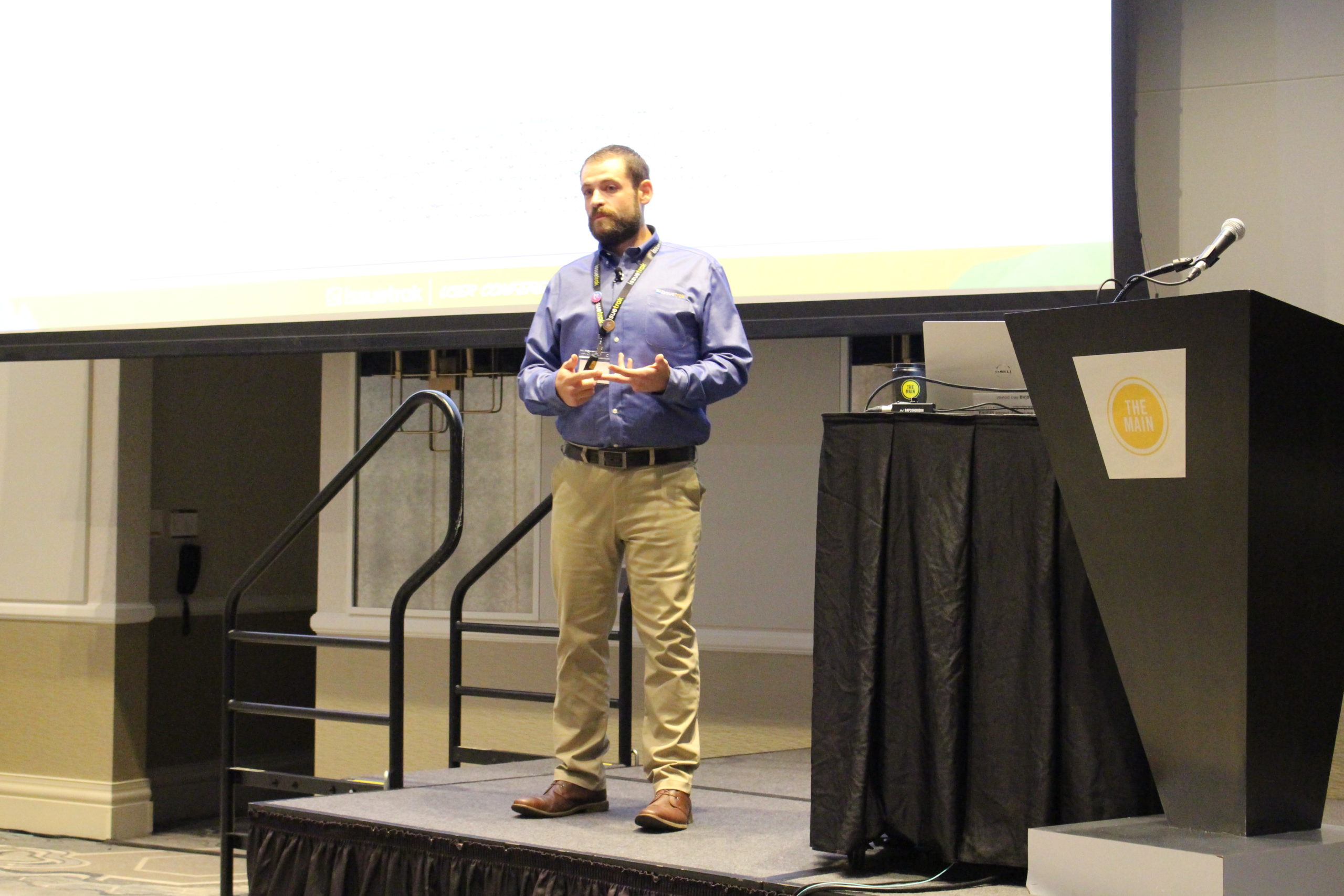 Finally, Hank returned to the stage for a demonstration of Issuetrak's capabilities when partnered with Microsoft Power BI. After a few closing remarks, the second Issuetrak User Conference was complete!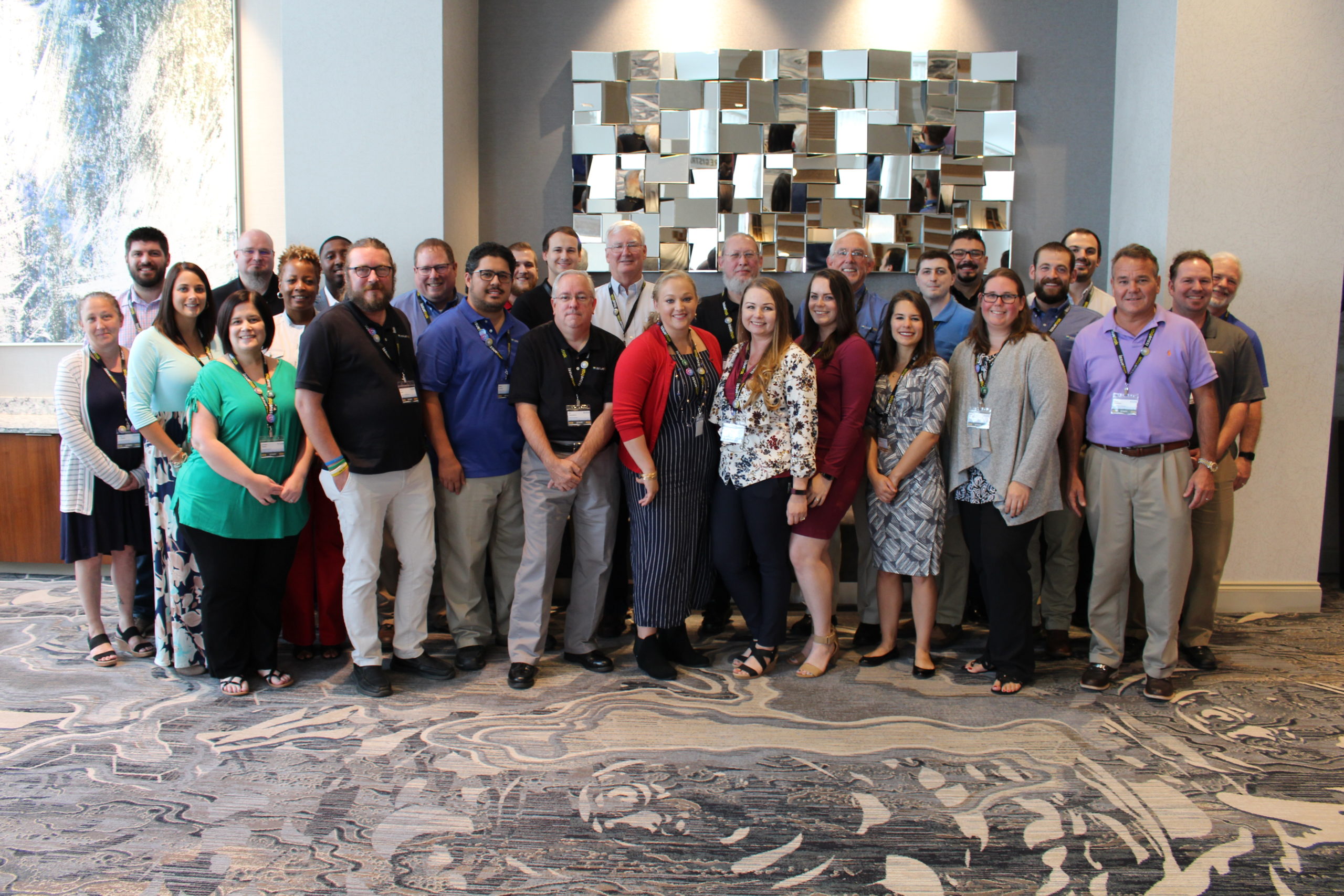 Though we couldn't have the entire Issuetrak team at the conference (some of our Support staff needed to stay in the office to assist customers), everyone at the company played a role in the success of this event. It was certainly a team effort!
To those who attended our conference, thank you so very much for coming to see us and for your continued support! To those who were unable to attend, we sincerely missed you and we hope to see you at the next conference!