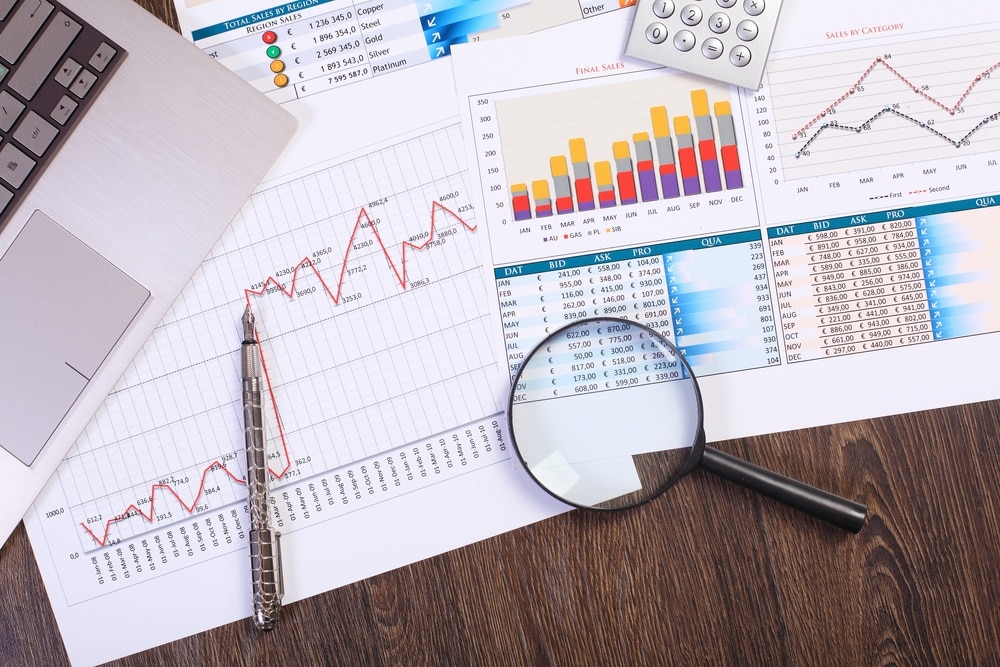 Every business has issues or complaints that they need to resolve. Regardless of the type of case you deal with, the most important thing for any business is to have a rock-solid case management process in place. Here are some benefits of using software to help you manage your cases.
Why Software? Won't Spreadsheets Work?
Emails, phone calls, social media, and website pages all provide a mechanism for initiating cases. But what happens then? How do your users and customers stay in the loop? How do you make sure that the full investigation process is followed? How do you prevent future concerns or manage compliance requirements?
Although spreadsheets are a common way to capture data, challenges arise when you want to communicate with others, or have multiple team members trying to work the investigation.
Are messages to and from the initiator captured on the record, or do you find yourself frequently searching email folders?

How do you know when someone else is working on an investigation?

Do you have a team of people that need to be working a case at the same time?

Is all the necessary data being logged accurately and in a timely manner?

Are you able to report on potential trends and perform detailed analysis?
If you've ever asked yourself any of these questions, it may be time to investigate using software for case management, especially if you and your team are having a hard time tracking who's doing what.
Benefits of Software
Many companies have discovered that using a software application is the best way to track cases all the way from initiation to resolution. Because of the sensitive nature of any case, having a software tool allows you to define your process for the investigation and then concentrate on making sure the initiators of any case are happy and kept safe, while maintaining your reputation and compliance status.
Here are four other benefits of using software for case management:
Acknowledgement & Communication
The most important thing a person thinks when initiating a case is that your complaint is heard and your problem is addressed. If your case get lost, it can't be resolved. Good case management software allows you to set up automatic acknowledgements. You can still keep your methods of initiation, but software can turn an email into a tracked incident that can be fully investigated, while relevant updates are automatically shared with the customer as emails. This lets your initiator know you've received their case and are taking steps to resolve it. Effective acknowledgement and ongoing communication goes a long way towards making the initiator feel valued.
Accountability
When a case is submitted for investigation and resolution, how do you know it's been handled properly? With software, you can assign a case to any team member or an entire group of people. Any communication will be time and date stamped so you can easily see who updated the case. It may be helpful to have the capability to automatically escalate a case to a manager if it hasn't been satisfactorily resolved in a certain time frame. This keeps your team members accountable for the cases that they're responsible for. By allowing multiple team members to work in the software at the same time, there's no delay in the updates.
Security & Confidentiality
Who has access to view your cases can be a large concern. If you're dealing with confidential information, you want to make sure that only those people who absolutely need to see the case can do so. Using software for case management will allow you to restrict access when necessary. You could give only a handful of people permission to log into the software, or limit which cases can be viewed by others. Certain fields might even need to be locked down so that they can only be seen by a subset of those that can view the case. This is especially important in Human Resources, harassment, or bullying situations where investigations typically contain highly sensitive information.
Repetition & Reporting
If you get comparable cases, are they investigated the same way each time? Are they fully resolved? Are you able to pull data on why the incident happened? Ultimately, you need to be able to identify trends and prevent future incidents. If your manager asked you to quickly tell them how many cases were initiated in the past month and how many were resolved, would you be able to easily pull that information? Better yet, with case management software, you could set up a report for your manager to be automatically sent without you having to make any calculations. Good reporting helps you make critical business decisions when necessary to avoid future problems.
So I've Decided To Get Software, What's Next?
There are several software packages available that could meet your needs. The most important thing is to understand your needs and what features will meet those needs. Do your research, create a checklist, and review it with potential vendors. Do a thorough evaluation and make sure that all your requirements can be easily handled. Verify that the software is flexible enough to handle any adjustments you need to make as your needs change over time. That way, you don't need to change software every couple of years. Look for a company that provides good training and technical support after the sale.
Issuetrak can make sure that you get all of these benefits and more. Speak with an Issuetrak Product Expert about your unique pain points and how specific features within Issuetrak can help you gain a better grasp on your cases.