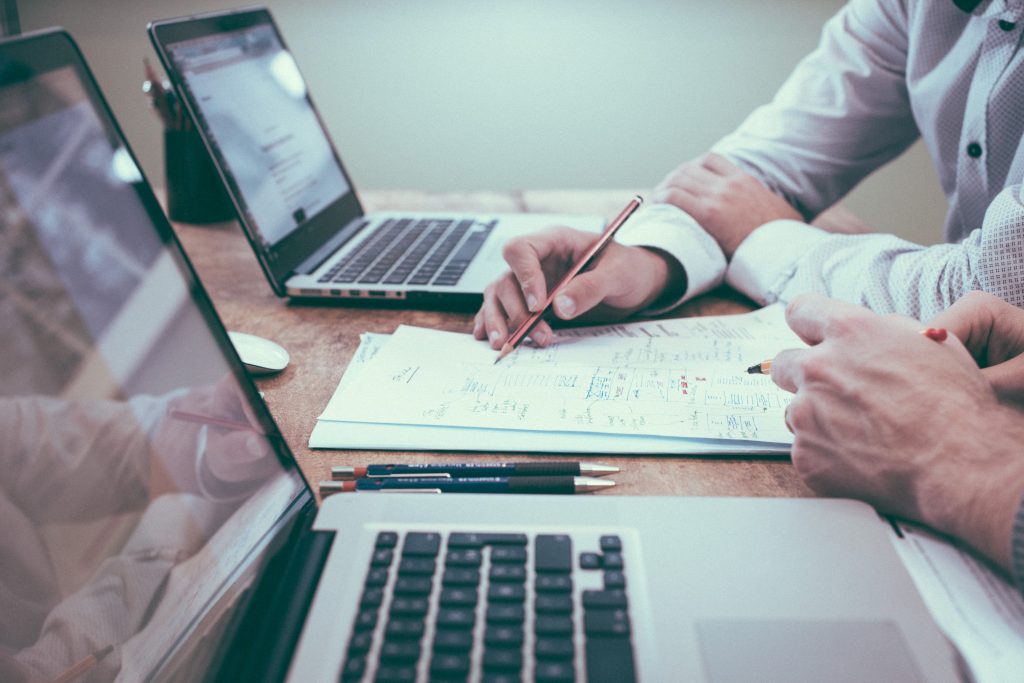 Change can be a good thing, especially when it paves the way for efficiency and improvement. Our Issuetrak 14.5 update is on the horizon, and with it comes big changes — including a major renaming of many of our software's features!
Our team has made the decision to rename seven of our features, an adjustment that we feel will make Issuetrak more intuitive and even easier to use. While we know many of our customers are familiar with our features under their current names, we believe this renaming brings Issuetrak in line with industry standards, and will ultimately feel more intuitive to all our users.
"Training and implementation is a critical part of the journey for the adoption of any new software," said Dan Flowers, CEO. "Issuetrak provides our customers with the best training, implementation, and configuration experience. As such, we've adjusted the terminology for a few key features to help better express their power and purpose."
The new naming simplifies the training process, he added, and ensures that everyone involved can implement Issuetrak quickly and get back to work.
The following features will be renamed in the 14.5 update: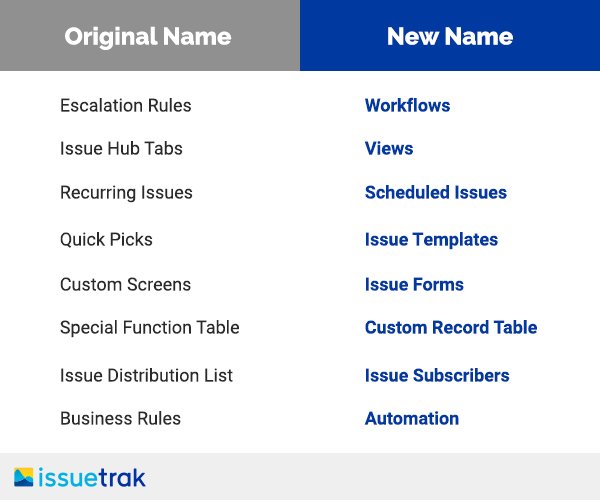 Have questions about the upcoming release, or want to know more about what's in store for Issuetrak 14.5? Reach out to our Support Team for help at any time, or contact your Account Manager for more details!