It's time for another Traktip!
We've covered Issuetrak's Auto-Assignment feature in previous Traktips, but before now there was never a way to inactivate your Auto Assignment rules. It was necessary to delete the rules that you no longer wanted in your Issuetrak site.
In our recent update, Issuetrak 11.12, we released Auto Assignment inactivation. This allows you to keep the Auto Assignments you've set up archived without having to delete them entirely (in case you need them to become active again in the future). We'll walk you through the simple steps of setting your unneeded Auto Assignment rules inactive!
1. Navigate to the Settings Menu > Business Rules > Auto Assignments.
2. Select an active Auto Assignment by clicking "edit" on the left hand side of the table.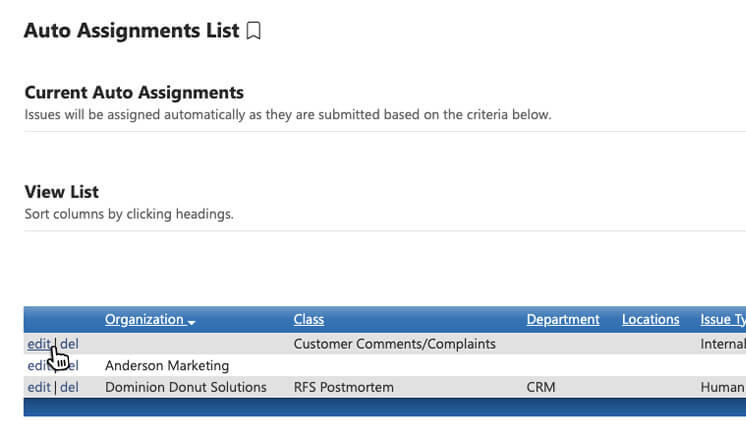 3. Click the "Active" checkbox to turn the rule's activity off.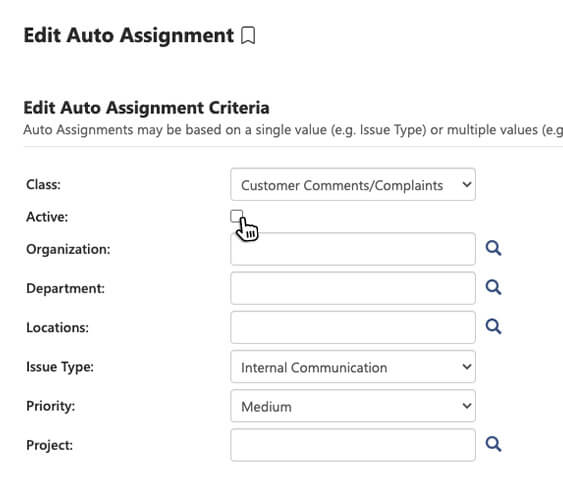 4. Click "Save." Your Auto Assignment will now be inactive. You can re-activate this rule at any time by completing the same steps and checking the "Active" checkbox.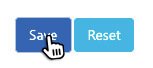 And there you have it! Please note that there are some instances where an Auto Assignment rule will become inactive even if you haven't manually set it as inactive:
If the user or group assignee loses the permission "Can be assigned issues"
If the user or group assignee is inactivated
In these cases, simply revise the assignee and then reactivate the Auto Assignment!
As always, if you have any questions about this new feature or Auto Assignments in general, please contact your account manager. We're always happy to help!