In the 18 years Development Director Lisa Cockrell has devoted to Issuetrak, she's witnessed 3 different office buildings, 3 versions of the company logo, and the ebb and flow of Issuetrak's evolution. (We're still innovating!)

Dedicating her efforts around the whole company – at times, inadvertently – has given her a competitive advantage within Issuetrak's many departments. She has served as a QA, dabbled in customer support, and has emerged as a better Director because of her diverse experiences.

She's come a long way, though. When she started as a Quality Assurance tester in 2004, Lisa counted as the tenth of a mere 10 employees, denoted at the time by her phone extension: 1310. ("I don't even have a phone anymore!" she banters.)

Needless to say, how the times have changed.
The Woman Behind The Code
Today, Lisa would say in her best Jon Snow mimicry, "I never wanted to manage people, but I realize how much it matters"–especially to a company like Issuetrak with its many moving parts.

Lisa takes great pride in her team's workflow and the software development process. There's no dead weight - just busy bees. This core team has remained since 2018 when Lisa took over as development manager – a testament to her management style.

"I know my team. I know their facial expressions and their body language. Every single person gives 120%. I have to protect my people from burning out."

How many managers do you know keep a weathered watch on employee mental health by simply spotting a twitch of the eye?

We'll fill in the blank for you: next to none.
Hard Conversations, Great Conversions
Lisa wasn't always amongst the html-coder cult. "It took me a while to get through college. I was a psych major. I'd started and stopped college a few times. All I needed was to finish my minor."

It's not as diminutive as Lisa makes it out to be. On top of obtaining a degree, she also balanced a busy schedule as a single mom of a 3 year old son she rarely got to see - save for the spare moments in the evenings after work. Avoiding burnout was the least of her worries.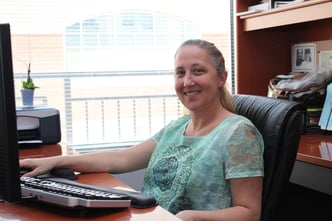 "At the time, a friend of mine was VP of a company. I complained to him about IT's $60K salary next to my meager $24K".

His reply left her radioactive with fury. "When you have a degree," he prodded, "then come complain to me."

"I don't want to go back to school and lose what little time I have with my son," she fumed.

He told her to quit her job.

She spat back how she worried about her mortgage.

Get financial aid, he quipped.

Lisa felt her friend minimized her troubles to nothing more than a molehill. To her, a diligent worker and devoted mother, this man seemed so out of touch with reality.

What happened next reveals more about Lisa's character than any other word on this page.

His dismissal infuriated her so much - she was so angered by his response - she started investigating whether or not he was right. It turns out, he was.

Between grants and loans, Lisa could capably leave a fruitless job, pay her bills to support her son, and still go back to school. In 2002, she finished out a computer science minor in programming.

Things moved quickly from there.

In her last year at school, Issuetrak asked Lisa to apply to Issuetrak's 3 person development team. Lisa's versatility was her caveat – she also had to act as Executive Assistant to the CEO.

Splitting her duties 50-50, Lisa set on course for her career at Issuetrak for the next 18 years… (and counting!)
My Boss Was My Role Model
"My boss for the first 9 years at Issuetrak really inspired me" by motivating and building the team with open praise and private reprimand. Of the many practices Lisa adopted from her boss's management style, the most significant takeaway was a mantra Lisa still upholds today: the team always comes first.

(In later years as the director, one former Issuetrak intern lacked the college credentials – and thus the self-confidence – to pursue his maximum potential…until Lisa intervened. With her advice, that intern moved up to a tier 3 promotion in just a few years.)
Hands-On And Agile With Development
Lisa's self-reliance soon put her in line for a promotion. It all started one day when she tried to unravel some code on her own. "You were busy in a meeting and I was blocked in coding," she told her boggle-eyed director. "But I managed to fix the issue, anyway. See?"

There you have it. Lisa's final ticket out of a less desirable job and into full-on development (and eventually scrum development directorship) happened all because of her own spirited determination.

Within a few more years, a new boss gave her a "title with more teeth".

"Why should people listen to me?" she told him. "I'm just a developer."

His words continue to ring true now. "No," he replied. "You're more than that."


Dive Into More of Lisa's Backstory: A Day In The Life

But Lisa has no desire to come across as hoity-toity. Rather, she demonstrates the value of getting your hands a little dirty, applying yourself, and rising up.
Lisa Lives A Legacy, But Recommends Risk To Young Coders
Sure, younger generations today strike a batting average of approximately 18 months at their jobs – a wink compared to Lisa's 18 years. (On average, companies experience 18% turnover yearly.)

What does our Director victorious have to say about turnover? "Young people should try a couple companies before settling in long-term. I started at large corporations where I was nothing but a number. That experience gave me drive. It made me appreciate where I am. Issuetrak means so much to me."

"I started at large corporations where I was nothing but a number."


Today's scrum development team values perseverance and passion above all else – perhaps a reflection of Lisa's own gumption and grit. "My team eats, lives, and breathes code–they're mostly self-taught! Our two newest interns are still in school getting their degrees…I value their passion the most."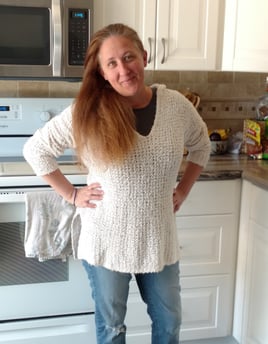 Issuetrak promotes effective team collaboration–though we truly stand on the strong shoulders of our directors. "I feel responsible for the department's stability. I need to enable the team to do the best they can with the best of what they have."

And they do. Our scrum development team is at its highest achieving yet, with updated software releases improving customer satisfaction every single month over the last 4 years.

What can any of us learn from Lisa Cockrell? It doesn't matter how long it takes you to get your degree. No one is bothered if you weren't an IT prodigy at the age of 11. If you are willing to dig in, pursue knowledge, and be a committed self-starter performing your personal best – then, like Lisa, you'll break records of incomparable, unforeseen milestones.

With a wealth of experience and a lot of love to give, Lisa leaves a final piece of advice to all our readers, whether IT developers or other: "Don't give up until you find the facts. Don't think you can't cross the bridge because the water is too high. If I had believed any of that, I wouldn't be here today."