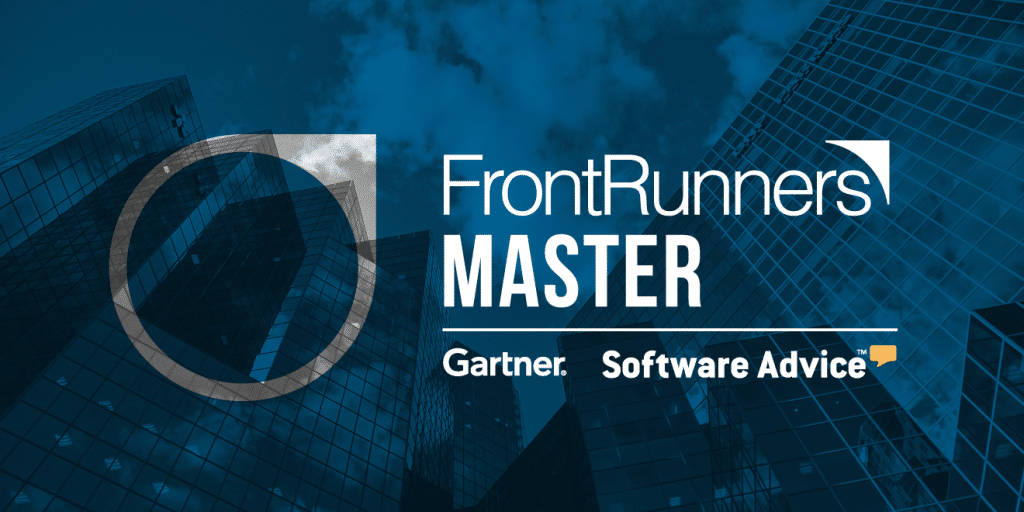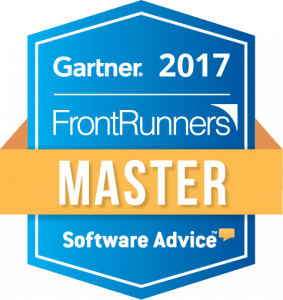 We are thrilled to announce that Issuetrak was included in the Masters portion of the FrontRunners Quadrant for Help Desk Software for January 2017!
When making any kind of purchase decision, as part of your research, you will almost inevitably check the reviews for that product. It doesn't matter what type of product it is, household goods, cars, or services like roofers or kitchen remodelers. You want to know that others think and say awesome things about what you're looking to spend your hard earned money on.
The same goes for researching software companies. The purchase decision is made primarily on whether the software product will meet your needs, but you feel a lot safer reading about others like you and hearing the positives and negatives about any potential investment. After all, you're not just spending your money, but you've been entrusted to spend company money.
There are many sites out there that host customer reviews and offer comparisons and research so that consumers can find the product that best fits their needs. One of those is Software Advice, which was acquired by leading research and analysis leader, Gartner, Inc. in 2014.
Using Gartner Methodology, Software Advice launched the FrontRunners Quadrant to provide a data-driven assessment of products in different software categories to help small businesses determine which products offer the best capability and value. In the Help Desk category, the top 25 products were placed on the quadrant, depending on their scores relative to peers in the market.
The scores are compiled based on:
user reviews and ratings

public data sources

data from technology vendors

According to the official FrontRunners FAQ, "Depending on the functionality needed, a product positioned in the Masters quadrant might be a better option to consider than products positioned in other quadrants."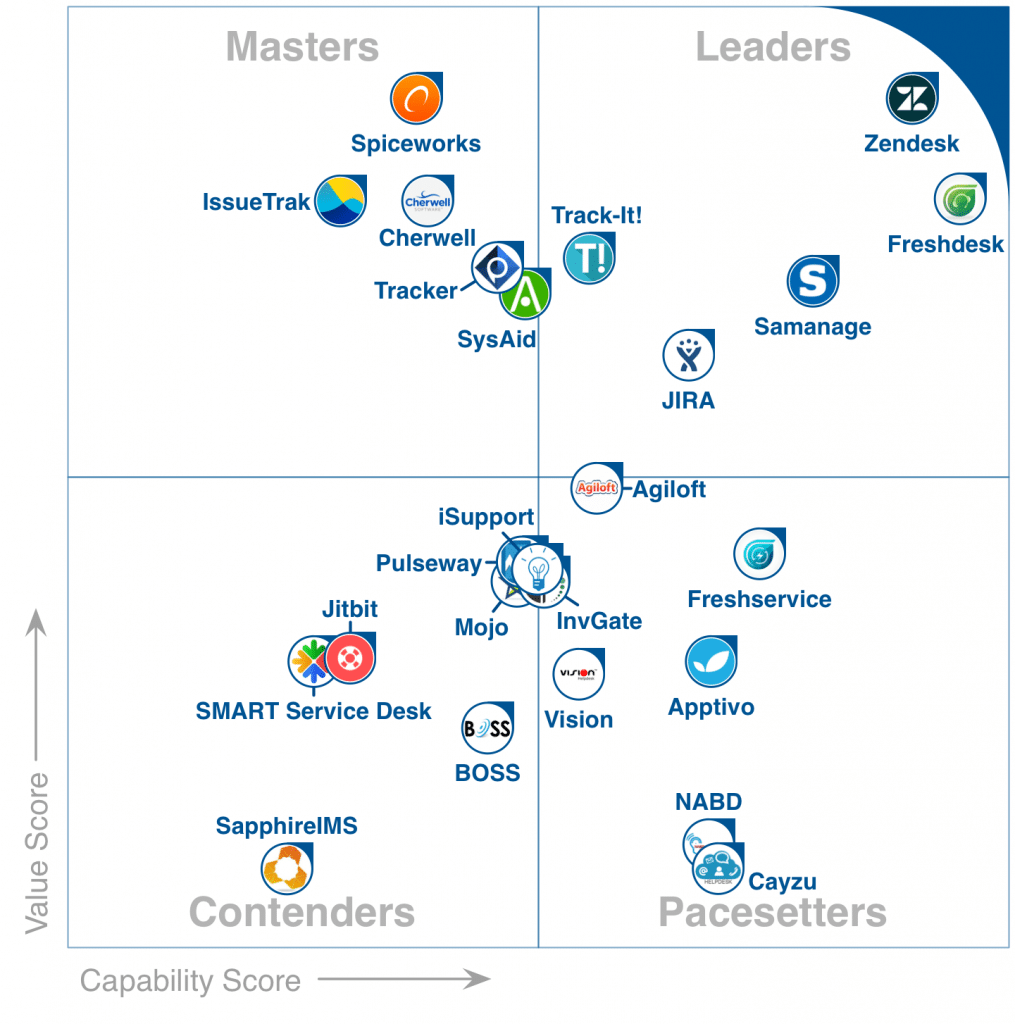 The content for the FrontRunners quadrant is derived from actual end-user reviews and ratings as well as vendor-supplied and publicly available product and company information that gets applied against a documented methodology; the results neither represent the views of, nor constitute an endorsement by, Gartner or any of its affiliates.