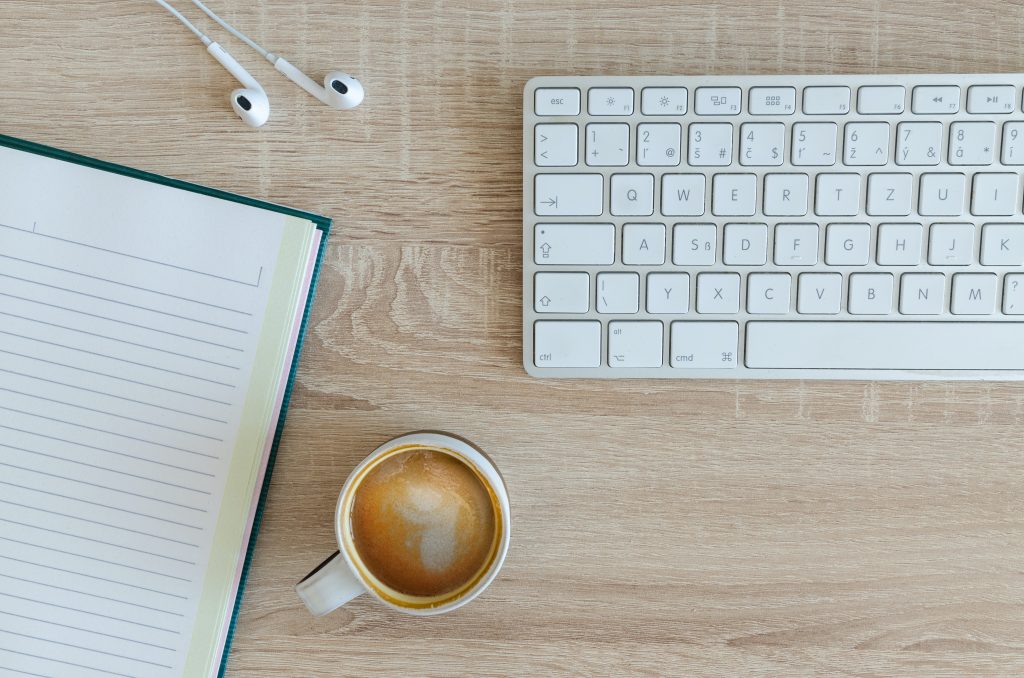 Back in March of 2020, Issuetrak team members went home to work remotely and quarantine during the Covid-19 pandemic. What we thought might be a couple of weeks or months away from the office turned into over a year of remote work, learning experiences, and finding new ways to connect while staying apart.

Now, over 16 months later, we've begun the transition back into the office from our homes — at least part-time. We've learned a few lessons over the past year, including that our employees are just as dedicated and productive working remotely as they are at their office desks.
As many organizations make the move toward a hybrid model, with employees splitting their time between home and the office, Issuetrak is following suit to provide our team with greater flexibility and freedom.
"It's been tough trying to figure out the best thing to do for Issuetrak, its employees, and its customers. There is a lot to learn about what returning to an office environment might mean and how it should work," said Dan Flowers, Issuetrak's CEO.
However, while working from home affords many benefits, there's no substitute for an office environment and the collaboration and communication that comes from working in the same physical space. The Issuetrak office space is an open office that encourages discussion among employees across departments. As team members return to their desks, we're looking forward to seeing those sparks of cooperation and creativity happen in person once more!
Here's what some Issuetrak employees had to say about their return to our Norfolk office and what they missed:
"It's been great to return to my old desk at the Issuetrak office. I've enjoyed talking to my colleagues face-to-face and getting back into my old routines, like taking regular walks around the building. The free coffee is nice too!" - Andrew Geraci, UI/UX Designer
"I'm happy to get out of the house itself. Sometimes being cooped up in the home can result in that cabin fever feeling. Getting out and seeing the world again has been nice." - Jon Rivera, Director of Product Management
"I have worked from home for several years now. I have truly enjoyed having everyone work remotely. Communication has increased and everyone gets to experience the remote work life I do. However, I have really missed seeing everyone in person. I am excited to go back to weekly trips. There is something about actual human interaction that just can't be replaced by Zoom!" - Taylor Ross, Vice President of Operations
"It's been kind of weird to start a new job working from home and then to slowly transition back to an open office environment. It's been great getting to know everyone outside of my computer. The phrase 'They do exist!' comes to mind. I'm able to collaborate more easily, but I have also quickly learned that some tasks will be better suited for in-office time vs. working from home. I didn't know I would prefer a hybrid work environment but so far, I really like it!" - Sarah Buchholz, Social Media Coordinator
"One of the big things I missed about the office was the interactions with coworkers: short side conversations in between projects, having lunch together, taking walks around the building on breaks. I enjoy working from home because of the increased focus and productivity, but it can be isolating as well. It's nice to finally be in the same space again, at least some of the time!" - Ashlyn Frassinelli, Marketing Content Writer
"I'm excited to see Issuetrak employees engaging each other in non-work interactions, learning from each other, and gaining knowledge from the shared experiences in an office. Much of Issuetrak is centered around its people and their families. I look forward to seeing folks again, having a reason to ask how they are doing just passing them at the coffee machine. I look forward to having more remote flexibility for folks as we grow and learn together at the next phase of Issuetrak's working culture." - Dan Flowers, CEO
This is only the beginning of a new, exciting era for Issuetrak. Follow our transition back to the office on social media!