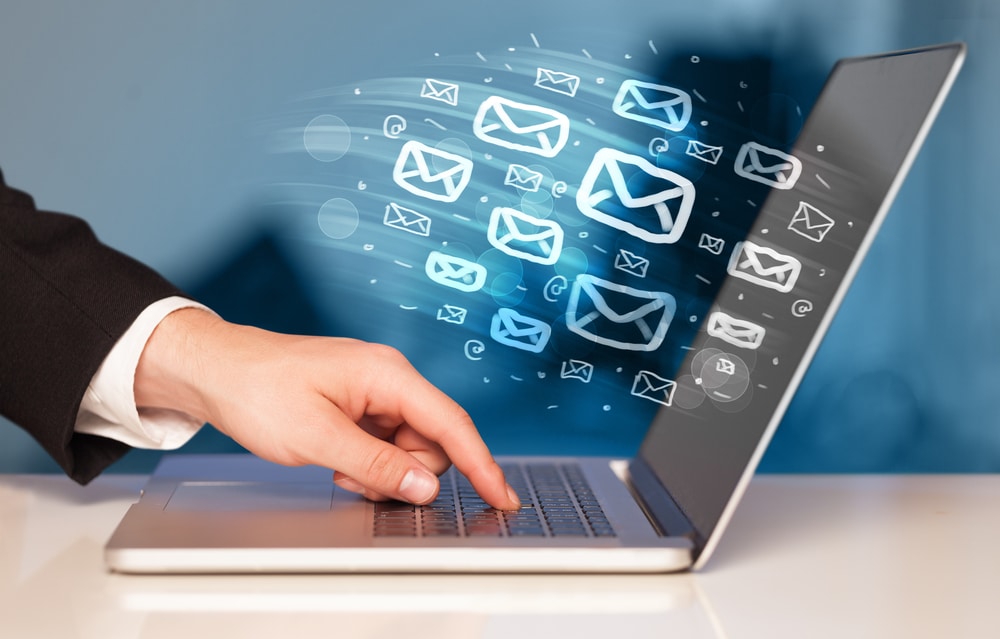 When your business is just getting started, using email to receive and respond to customer questions, concerns, and product issues makes sense. With a manageable number of clients and a small team, email inboxes are great (and free!) repositories for housing all of your correspondence with clients and dealing with matters of customer satisfaction. Folders and labels allow for simple organization, and most inboxes can hold thousands of messages that can be easily searched through by typing in keywords.
But as your company grows, you may find that your email-based customer service has stopped being the catch-all you need it to be. Customer inquiries pile up and inboxes begin to bloat with messages and responses. With a large volume of customers and a steady stream of issues and comments that need to be addressed, things can quickly become overwhelming for your team and impossible to organize.
These are all signs you need to take a step beyond email and upgrade to dedicated customer support software. Customer support software, sometimes referred to as customer satisfaction software, is designed with these needs and pain points in mind. It takes the positive elements of email and builds on them while eliminating many of the downsides (like lack of space).
Still unsure whether you need to make the switch? Here are four more signs to look out for:
1. Your support agents are either cramped or siloed.
You only have two options for agent configuration in an email client -- both with limitations. Either all customer service agents use a single inbox, which can quickly grow disorderly and chaotic, or each agent uses a different inbox, which effectively silos them and makes sharing information and collaborating a hassle.
Using customer support software removes these limitations by allowing customer support representatives (CSRs) to have their own login information and their own organizational capabilities. Customer support software also reduces assignment confusion by letting CSRs view tickets assigned to them at the touch of a button without needing to filter out issues and requests that aren't assigned to them. At the same time, they still have access to the larger archive of the entire department's correspondences, allowing them to collaborate with coworkers and provide help much more easily. If your company does need to hide certain information or make particular correspondences private, some applications, like Issuetrak, allow you to toggle that visibility on and off for users with particular permissions settings.
2. You lack the ability to automate and customize.
In an email client, feature capabilities are limited. For customer support agents, there's no way to officially "open" or "close" tickets or "assign" them out to other individuals. You may be able to manually file messages into folders, label them with certain keywords, or forward correspondences to other inboxes -- but these options tend to be restrictive, with fewer ways to customize and automate them to do exactly what you need them to do. And there's no way to automate the assignment process among multiple agents, increasing the amount of work your employees have to do.
With customer support software, labeling and organizational capabilities are built right into the product. Tickets get flagged automatically and assigned to the proper support agent based on parameters that you can set yourself. There are additional features you can leverage that vary from product to product; for instance, Issuetrak has a task feature that allows admins to set up workflows, automatically alerting certain people when it's their time to contribute to the process.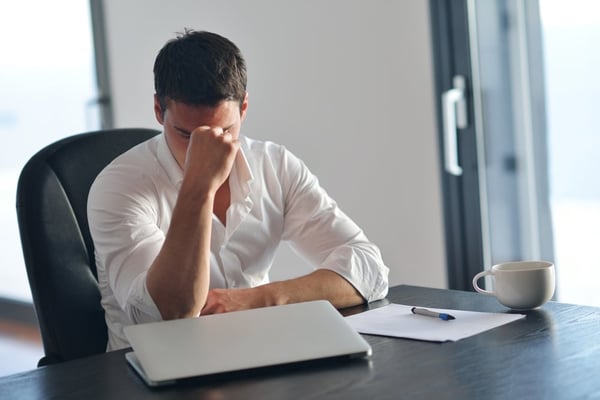 Customer support software can reduce headaches and save your team time.
3. You have no way to analyze the data.
How long does it take each agent, on average, to respond to a customer request? How quickly does a ticket move from creation to closure? With email you can dig for the timestamps on each response in a customer thread -- but aggregating this information requires no small amount of time and effort. And once you have all that data collected, there's no easy way to see it laid out without plugging it into a data analysis tool manually.
Customer support software records this data automatically and can pull the information into a easy-to-navigate dashboard, making it a simple task to keep track of analytics like average response times, ticket closures by agent, ticket statuses, and more. And beyond that, many software solutions like Issuetrak come with a survey feature that allows you to gather more data directly from customers -- allowing you to see exactly what's working and where your team needs improvement.
4. You're losing track of tickets.
Tackling an enormous, unorganized pile of emails every morning can be taxing, and the odds are likely that more than one or two messages might slip through unnoticed or get lost in the shuffle. In a customer support setting, every moment counts -- and the scramble to find a misplaced correspondence can take time and reflect poorly on the company as a whole. Having to ask a customer to repeat themselves after you lost their initial message is embarrassing at best and could potentially cost you the customer relationship entirely.
A customer support software solution makes it almost impossible for tickets to slip by unnoticed. Notifications instantly alert users that a ticket has been submitted and an easily-navigable interface makes seeing and searching each unique ticket simple. Even if something does manage to slip under the radar, setting up service level agreements (SLAs) will escalate the issue if it sits for too long, re-notifying users and ensuring someone picks up the slack.
Are you ready to make the switch from email to software? Our Product Experts are ready and waiting to answer your questions!