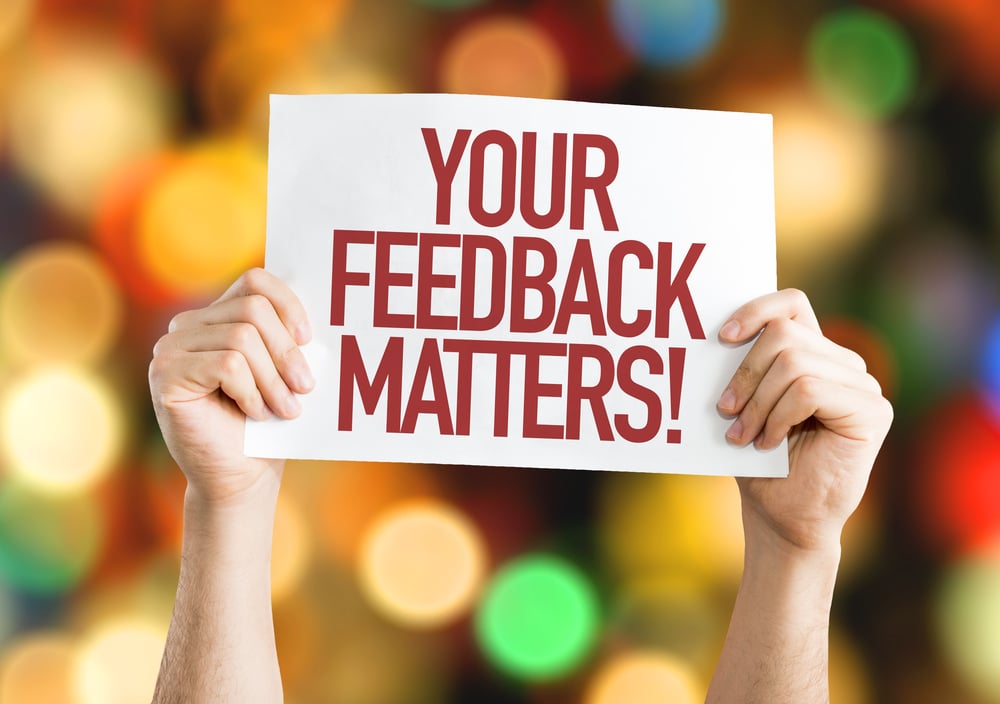 In previous blog posts, we've discussed the importance of communicating with your customers to better understand their needs and expectations. One of the best ways to do this is through a customer survey. Surveys provide a platform for gathering essential customer feedback. When crafted and presented effectively, they are powerful tools that help to identify your company's key customer service strengths and pinpoint its weaknesses.
Anyone can create a simple survey, but it takes care and forethought to develop one that customers will click on and respond to with honesty. Survey response rates can vary drastically, and while even a small amount of insights may be useful, a larger sample size means a larger number of voices and opinions captured to help guide your organization's next steps.
Want to better optimize your surveys and get more (and better) responses from your customers? Follow these best practices:
Select a Solid Survey Platform
There are plenty of survey platforms on the Internet, but it's important to choose carefully. Identify what your most important needs are before deciding. Will you be sending these surveys via link, or do you want them embedded in an email? How much do you need to segment your customer lists? How much control do you want over the email's design?
In addition to stand-alone survey platforms, many customer service software solutions have survey modules built right into the product. For example, Issuetrak has an add-on Surveys module that allows administrators to create and manage surveys right in the application and send them to customers at the press of a button. Taking out the middleman simplifies the process and keeps survey responses and customer service tickets housed in the same place, making it easy to cross-reference customer history and analyze data.
Ask Clear, Specific, and Varied Questions
As you begin to write your survey questions, be as focused and specific as possible. Make your sentences short and the topic of your sentence clear. Try to ask objective questions and refrain from leading the customer in any sort of direction; questions that begin with phrases like "Do you agree that…" can influence answers by subtly encouraging customers to think a certain way.
Providing a variety of different question types (such as multiple choice, short answer, and rating scales) can help to keep the customer engaged and to collect more specific responses for certain types of questions. Be sure the survey platform you're using is capable of populating all of the question types you want to ask. For instance, with the Issuetrak Survey module, users can ask up to 20 different types of questions: from checkboxes to matrixes, and more.
Keep it Short and Simple
The urge to ask your customers for every tiny detail about their experience can be strong. However, asking too many questions at once can confuse and fatigue customers and result in lower response rates, abandoned surveys, and low-quality responses.
Ideally, your survey should take less than five minutes to complete. To stay focused, hone in on the ultimate goal of your survey. What goals do you intend to accomplish with the information you gather from customers? What are the main pieces of information you need to accomplish those goals? Cut out unnecessary questions and leave only the meat of your survey; customers will be much more likely to stay focused and attentive if the survey itself is focused as well.
Be Timely
The best time to send out a customer satisfaction quiz is directly after that customer has had an interaction with your company. With the details fresh in the customer's mind, you're more likely to get an honest and comprehensive answer than if you wait a few days (or weeks) and then send a follow-up email.
If using a third party survey platform, you may need to send these surveys manually; however, some customer service software automate the process. Issuetrak's Survey module can be set to automatically send a survey out after an issue has been closed. It can also send surveys based on the issue type and sub-status, as well as via an interval (every 4th issue, for example). This automation takes the guesswork out of creating an email list and the stress out of manually sending an email after every ticket closes.
Did you know that our own Issuetrak Technical Support team uses the Survey module?
In July 2022, the team achieved 100% customer satisfaction.
Read the full story here!