You've done the research, weighed your options, and finally decided which workflow automation software you want to purchase for your organization. Now you face another important decision: do you host the application via cloud or onsite?
Your choice will not only factor into the product's overall cost, but also determine how you integrate product updates, conduct maintenance, access data, and more. Both options have their strong suits: hosting via cloud can be a more efficient and flexible option for organizations whose needs may change in the future, while hosting on-premise offers a higher level of control over security measures and data.
So which option is right for you? Let's consider the respective strengths of cloud hosting and on-premise hosting.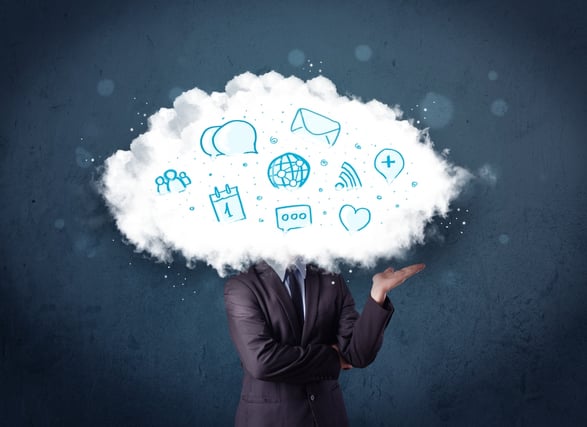 Cloud Hosting
Cloud usage continues to expand among organizations across the globe: the 2018 State of Enterprise Cloud Computing published by Forbes states that 77 percent of organizations host at least one of their applications or part of their computer infrastructure in the cloud. With cloud hosting, application data gets stored remotely and securely by a third party provider (for example, Issuetrak uses Amazon Web Services). Hosting via the cloud is a popular option for organizations wanting to save time and resources, or who plan on expanding their operation in the near future.
Three Reasons to Go With Cloud
Monthly Payment Options
With cloud-hosted software, an organization can opt to pay a monthly fee rather than making a larger up-front investment in licensing costs. This recurring amount can be less of a strain on smaller organizations that lack the ability to make big payments all at once. Also, paying monthly sometimes allows companies to cancel their subscriptions more easily if their needs suddenly change.
Fewer Organizational Requirements
Cloud-based applications don't require the organization to set up and maintain the infrastructure needed to run an application on private servers. Companies that opt for cloud hosting can rest easy knowing their system requirements are already taken care of and that they don't need to worry about processor types or additional requirements, such as SQL servers.
Easy Updates and Maintenance
When you host via the cloud, maintenance and support are often covered in your subscription fees, saving you extra time and money spent troubleshooting problems. Any changes to the application often get downloaded seamlessly without having to dedicate internal resources to manual installation or wait for the right time to initiate an update.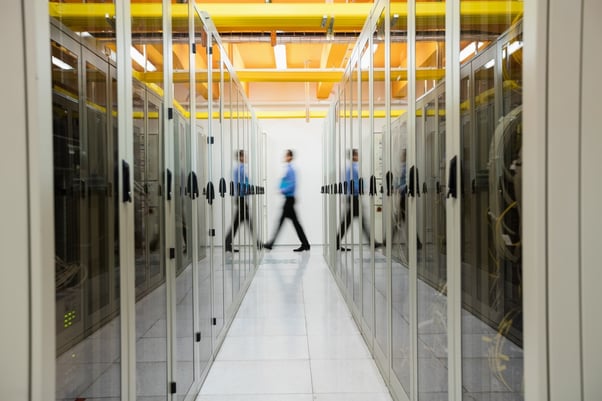 On-Premise
When an organization opts to host software on-premise, they will need to install the application onto their own servers. This typically requires the purchase of a software license, as well as technical knowledge to perform the actual installation and any additional maintenance that the software may need. If an organization has the infrastructure to meet the system requirements of the application they want to run, and if they have a robust enough IT department to undertake the task of deploying the application and then providing continued maintenance, a self-hosted option may be suitable.
Three Reasons to Go with On-Premise
Connectivity
Hosting an application on-premise means total control over connectivity. Organizations who host on-premise can ensure speed and efficiency exactly when they're needed most without having to rely on a third party.
Security
For organizations dealing with detailed customer data or any other sensitive information, having complete oversight of all aspects of security can be a huge benefit — and sometimes it's not an option. On-premise hosting keeps all of an organization's information within reach, providing companies with total control and more peace of mind.
Compliance
For many organizations, maintaining compliance requires a high level of encryption, adequate network configurations, and many other mandatory requirements. While most cloud hosting options offer adequate security measures, having the application installed on-site makes it easy for an organization to ensure they're meeting each and every regulation and allows immediate, direct access to data tables for maintaining compliance with HIPAA, GDPR, and more.
Summary
Cloud and on-premise are both solid hosting options in their own right. Your ultimate decision between the two should be based on which option will best meet your company's needs.

For organizations like banks or hospitals that deal with extremely sensitive customer data, on-premises hosting offers a level of control over security that may make it an attractive choice. For organizations that require a larger amount of flexibility and don't wish to put resources into maintaining and updating the application manually, cloud hosting may be a more appropriate option.
Every organization is different and making a decision between the two hosting options can be a difficult choice. You don't have to do it alone. Lean on experts who can help you make an informed decision.