The Right Fit: Issuetrak vs. Zendesk
Published On: Aug 16, 2023 2:41:46 PM
Updated On: August 16, 2023 06:57:12 PM
Zendesk and Issuetrak bring a lot to the table—but which help desk software is right for your business? There are some major factors to consider in order to make the right choice:
User Interface and Ease of Use
Pricing
Customer Support and Resources
User Reviews and Testimonials
Key Differentiators
When help desk software emerged in the 1990s and early 2000s, it quickly revolutionized how departments, businesses, and whole industries operated worldwide. Issuetrak and Zendesk are two popular and highly-rated options. This comparison aims to deliver an honest perspective on finding the right help desk solution for your business.
What do Issuetrak and Zendesk offer?
Zendesk Overview
Zendesk markets itself as a complete customer service software solution and has done so since 2007. Zendesk has grown to include nearly 6,000 employees who serve 100,000 global customers.
In addition to common features such as ticket generation and automation tools known as Business Rules, Zendesk supports 30 languages and 1000+ app integrations.
Issuetrak Overview
Issuetrak develops software for customer support teams and help desks. Founded over a decade before Zendesk, Issuetrak has a long history of providing exceptional customer service and software functionality at a fair price. In 2007, Issuetrak was recognized as one of the fastest-growing, privately-owned companies in the U.S. by Inc. Magazine.
To date, 30 employees at Issuetrak maintain customer satisfaction scores at or above 98% and answer calls in seconds for thousands of global customers.
Issuetrak's solid foundation is built upon the essential tools you'd expect from an established help desk software platform (ticket generation, workflow automation). Issuetrak separates itself from the pack with these notable features that you'd pay a premium for anywhere else, including Zendesk:
Unlimited free users
Unlimited technical support
Customizable branding and white-labeling
Service Level Agreements and ticket escalations
Automatic ticket routing
Custom agent permissions
User Interface and Ease of Use
Zendesk's User Interface
Zendesk's UI/UX design is quite similar to a lot of modern help desk software solutions, featuring navigation icons on the left-hand side and ticket information in the center of the page. Configuration options include:
Workflows
Support ticket fields
Agent interface and Help Center branding
Analytics and unique agent roles are available only at the top tiers ($115+ per agent/month).


Issuetrak's User Interface
You'd never know that Issuetrak's beginnings date back to 1992. Issuetrak's interface is optimized for desktop and mobile, featuring easy navigation between settings and tickets for agents and administrators.
Furthermore, Issuetrak customers are empowered to brand their site at no extra charge. In addition to what Zendesk offers, Issuetrak customers can easily add:
A company logo
Company brand colors
Custom reports
Custom labels, workflows, and procedures
And more at one set price!
The power to make changes is at your fingertips, but technical support is always there if you need it.
Implementation training and site setup are included in the final purchase price. If you'd like Issuetrak's team to handle your custom configuration from start to finish, please ask about our managed services.
Issuetrak Help Desk Demo Playlist
Get a glimpse into what Issuetrak's help desk software can do for your business.

Pricing
Zendesk's Pricing
Zendesk's pricing model can be broken down into several tiers ranging from $19-$115+ per agent/month. Much like any other tiered pricing model, Zendesk offers more features with each price increase.
The lowest tier offers the most basic, rudimentary ticket management features including ticket generation, pre-loaded workflows, customer interaction history, and out-of-the-box reporting and analytics. In addition to licensing fees, one Forrester study cited that the cost of transferring to Zendesk was upwards of $20,000.
When comparing each provider's list of features, Zendesk's Suite Professional is the most comparable tier to Issuetrak, however the price differential is significant (Zendesk: $115, Issuetrak: $69 per agent/month).
A 30-day free trial is also available when you register your work email.
Issuetrak's Pricing
Issuetrak's pricing model is quite different because it is based on your preferred deployment type (Cloud vs. on-premises) and the number of agents your help desk needs. All features are included for both deployment types.
Cloud deployment starts at $69 per agent/month and on-premises starts at $998 per agent, billed once. Add-on features such as Identity Management, Surveys, Webforms, and Asset Management can be applied to either deployment, as well. A free trial is available upon request.
Customer Support and Resources
Zendesk's Customer Support
Zendesk funnels customers to the Help Center and the community forum as the first line of support. If you cannot find answers there, then customers are encouraged to contact Zendesk support through the product.
Issuetrak's Customer Support
Issuetrak's customer support is hard to beat with phone calls answered in seconds and customer satisfaction scores consistently at or above 98%. Support is available 8 AM to 8 PM ET via email, phone, and chat. After-hours emergency support is available 24/7 on a case-by-case basis. There is also an extensive Help Center integrated into the product. Community forums are available on LinkedIn and Reddit.
If response time is important to you, put our claims to the test. Dial +1 (888) 670-4887 for Zendesk and +1 (757) 213-1351 for Issuetrak to see who you reach faster.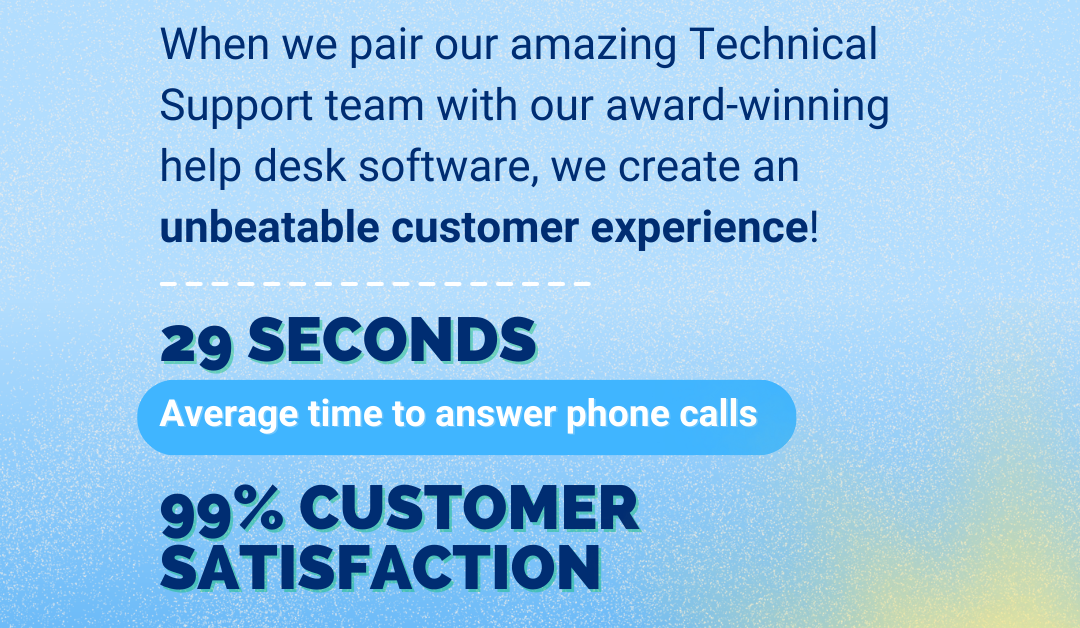 User Reviews and Testimonials
Zendesk averages 4.4 out of 5 stars on Capterra, whereas Issuetrak averages 4.6 out of 5 stars, making Issuetrak the preferred, highest-rated choice, according to Capterra.
The proof is in the reviews! Issuetrak outperforms Zendesk in all four core areas: Ease of Use, Customer Service, Features, and Value for Money. Check out Capterra's side-by-side comparison for the full details.
Top Customer Support Software
Software Advice selects Issuetrak as a Customer Support Software FrontRunner ahead of Zendesk.
Key Differentiators
Why buyers choose Zendesk
First, its lower entry-level pricing tier accommodates most budgets plus there is a 30-day free trial. Additionally, international customers benefit from Zendesk's multilingual content and support.
Zendesk limitations
Standard features such as multiple ticket forms, Light Agents, Service Level Agreements (SLA), business hours, custom analytics, skills-based routing, HIPAA compliance, and custom agent roles are only available at mid and high-level pricing tiers. One customer review mentioned that they wouldn't recommend it for small to medium businesses. The same customer noted the complexity of reporting and the limitations of built-in fields make Zendesk complicated. On a recent Issuetrak demo, one prospective customer mentioned that they were looking for a Zendesk alternative because of the following reasons:
Lackluster reporting options
Not HIPPA compliant (only available at Professional and Executive tiers)
Too expensive for the features they need
Poor customer support
Why buyers choose Issuetrak
Overall, Issuetrak offers more features at a more affordable price when compared to Zendesk. Issuetrak's free users are eligible for 50+ permissions when there is at least one paid license agent. The closest equivalent would be Zendesk's Light Agents, minus the 50+ permissions. Last, but certainly not least, Issuetrak's highly-rated customer support consistently outperforms Zendesk and many other competitors.
Issuetrak limitations
Issuetrak's Product team takes customer feature requests very seriously when implementing new features. Even so, our speed and accuracy of feature implementation have grown exponentially in recent years. If there's a feature we're lacking today, don't be surprised to see it on our product roadmap in the future.
Conclusion
One final thought to leave you with comes from Walker, an experience management firm — customer experience has become the top differentiator in the market, not pricing or product quality. So why did you just read an entire blog about features and price if they aren't the most influential? Well, simply put, it all matters. Take a close look at reviews that speak to the direct experience customers have had with each company and factor that into weighing pricing and features to make your final decision.
We're confident that Issuetrak is the right fit for businesses seeking a help desk solution. Let's take the next step together.
Topics from this blog: Help Desk
Back