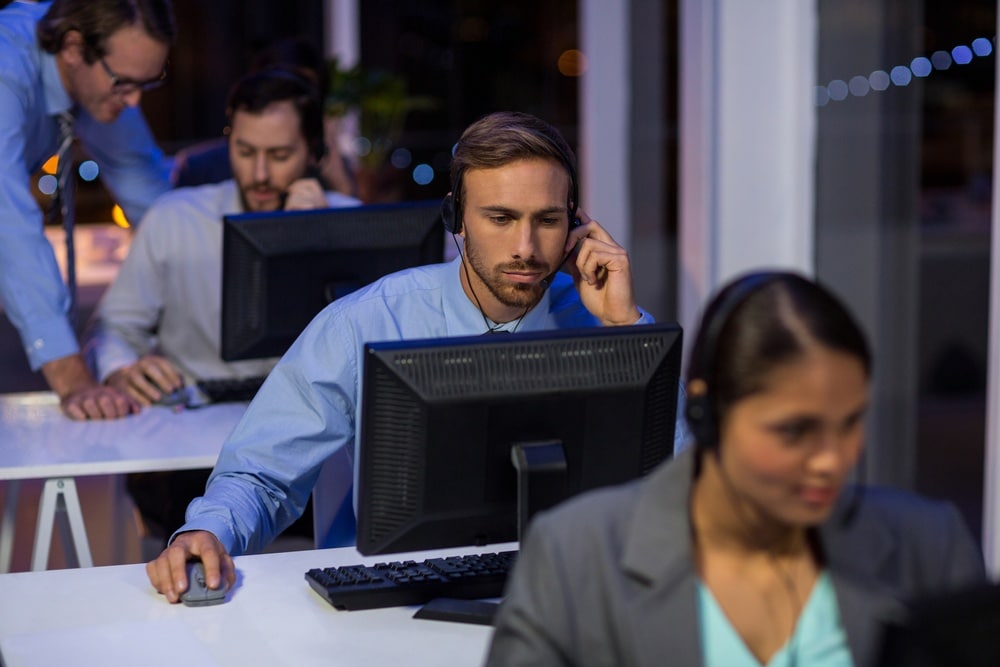 One thing that's true of all help desk professionals is that they know both sides of the story. They spend their working lives looking after callers' needs, and a little too much of their personal lives seeking assistance from one help desk after another for everyday needs like banking, airline reservations, or healthcare. You'd think this experience would make providing good help desk experiences an instinctive task.
Yet many organizations don't provide sufficient training to avoid good intentions going bad when a difficult call is under way. Here are a few hints about good help desk habits.
Phone etiquette matters
The first few words set the tone for an entire call. Far too many organizations make unfounded assumptions about their employees' ability to manage a help desk call. Callers need to know that they have reached the right company and the right phone number and who they are speaking with. But all too often, the first thing help desk callers hear is a brusque, "What's your ticket number?" or a non-committal "Hello." Making it a bit more personal starts things off in the right way.
Don't be prescriptive
If a help desk technician insists on following a predefined troubleshooting route when the caller is fairly certain it's not correct, it can be very frustrating. It's even worse when it is a direction you have already explored according to a standard script or flowchart. It is far better for the help desk professional to explain exactly why the steps they are taking must be followed. Callers need to understand that you aren't just trying to give them the runaround or that you are ignoring them. They see that you really do need to take those steps.
Read the ticket notes
If you want to annoy your callers, ask them for information they gave on the last call, or have them go through steps they have already performed. Or, if it's a call that's been passed around a few people, go ahead and ask them to tell you what the problem is. The alternative is that you could read the ticket notes. Some ticket tracking and help desk applications make it easier than others to follow an issue through to completion without driving the callers crazy.
Write useful ticket notes
Record notes that will help you and your colleagues in future calls. These should include:
The caller's name and details
Reason for calling (especially if it's an ongoing issue)
What procedures were undertaken and which remedies were applied
Any parts or bug fixes applied
What actions the caller will take after hanging up
What actions the professional will take
Follow up commitments
Look at past history
You can often find clues about a help desk issue in earlier tickets for the customer, the product, or the company.
Know when to escalate a case
Even if your organization doesn't have strict guidelines about when to escalate an issue, you can use your common sense. Don't let pride get in the way. An unwillingness to admit that a problem can't be solved will lead to frustration. That's not the route to a great help desk experience.
Stay on top of current policies
A help desk organization is only as good as the information available. Does your help desk application enable other departments (billing, HR, product) to feed information directly into the knowledge base? It is maddening for callers to be provided with inconsistent information. If the billing address for your insurance payments has changed and the help desk doesn't know this, annoyance and frustration will be the result.
Make it yours
If you're dealing with angry customers you've either got a faulty product or a faulty process for dealing with complaints and issues. Anger can be defused by acknowledging that a problem exists and promising to take personal responsibility for bringing the issue to resolution. It's important to provide regular status updates, even if all you have to report is that nothing has changed. The most effective help desk software packages have built in reminders and automated status update capabilities.
All the best help desk software in the world can't compensate for poor help desk attitude. But with a touch of preparedness, a high-functioning application and a willingness to work alongside the customer to make things better, a help desk professional can improve from good to great.