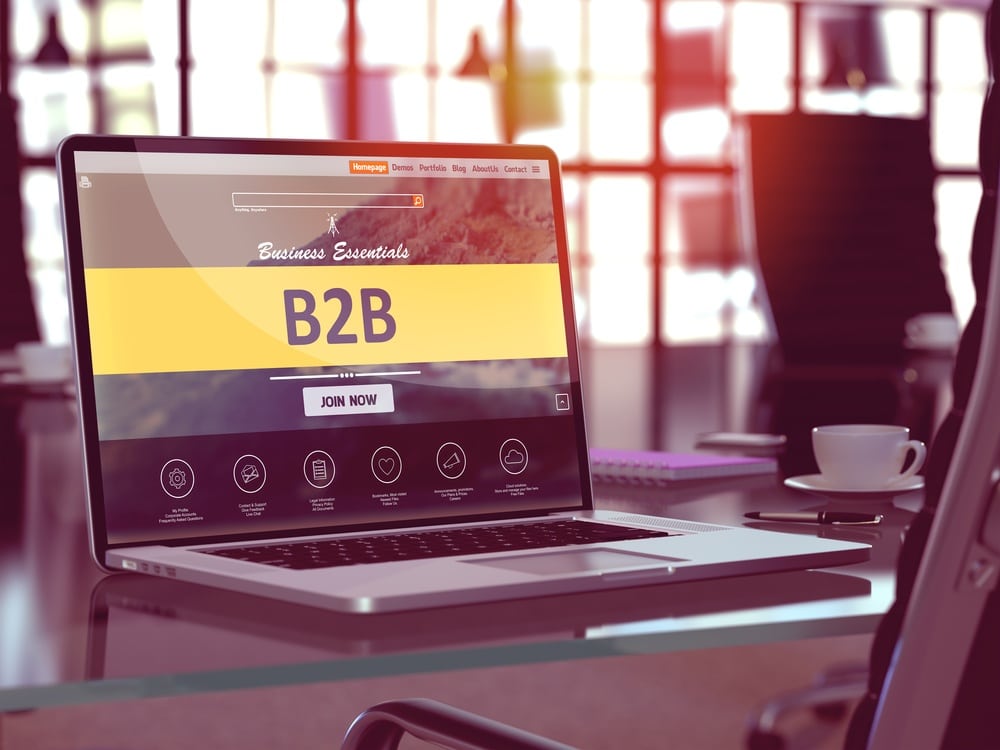 You've worked hard to get your business where it is today. You've got a great product or service to sell to other companies, and you've built an awesome sales and marketing team to get your name out there and get customers in the door. But if your business-to-business customer support falls flat, the greatest product and the best sales team won't help you increase your name recognition and reputation.
B2B Goals Differ from B2C
Imagine you have a problem with your cable tv service. When you reach out to your service provider, they'll put you through extensive automated troubleshooting, then eventually get you to an agent. They'll be able to tell you if your area is experiencing an outage or if it's a problem impacting only you. They might or might not give you a window to expect your service to return. They might or might not contact you back. If you get fed up and cut the cord, as so many others are doing, well, most likely you were just a number to them anyway.
In your business, if your product or service was designed for the end consumer, you might be able to get away with less than stellar customer support. Volume would make up for quality. But if you're supporting other businesses, you need to have the best support team available. B2B businesses face their own set of unique challenges when supporting their customers.
Complex Issues with Multiple Points of Contact
When customers reach out to you, it's often not as simple as a defective product that needs replacing. Especially for software companies. The issues are complex, often requiring back and forth communication with the customer, research by the support team, and then testing and verification of a solution. With larger customers, you may need to work with multiple contacts to gather information and perform troubleshooting, which causes the issues to become time intensive.
Customers need their problems to be solved quickly, especially if critical business processes are impacted. The more complicated the issue, the more team members you may need to pull in to get it handled. Your team needs to have great communication skills both with the customer and with each other. They also need the ability and willingness to collaborate as a team.
Customer Retention/Relationship Building
According to a recent Gallup poll, only 31% of customers believe that their vendors understand their needs.
The best support teams take the time to build relationships with their customers. Your customers need a support team available through multiple channels, willing to take the time to listen and understand their issues.
When your customers know that your support team is accessible, knowledgeable, and friendly, you begin to build up trust. If a customer trusts your support team, only then can they work as partners to get the problem resolved. When your customers think of you as a partner rather than just a vendor, your retention rates rise.
The Bottom Line ($$$$)
If a customer goes away in a retail environment, that lost is mitigated simply by the volume of customers. When your customers are businesses, one lost contract could be worth millions of dollars. Many companies focus their effort on sales and marketing; however, depending on your industry, bringing in new customers could cost upwards of five times more than keeping existing customers.
Building trust and the relationship between your customers and support team goes a long way towards overcoming the fact that 40% of customers don't believe their vendors fully resolve their problems. If your customers are truly satisfied, they're more likely to continue to purchase products and services from you. This expanded investment yields dividends to your bottom line.

The best teams have customer support software that helps them keep on top of their issues, so their time can best be spent helping their customers. A good software program, like Issuetrak, stores the history of each issue, each contact, and each company.
Maintaining that information, handling complex issues, and building relationships turns a good support team into a great one.
If you're ready to take a look at how Issuetrak can help your customer support team get to the next level, talk to one of our Product Experts today!