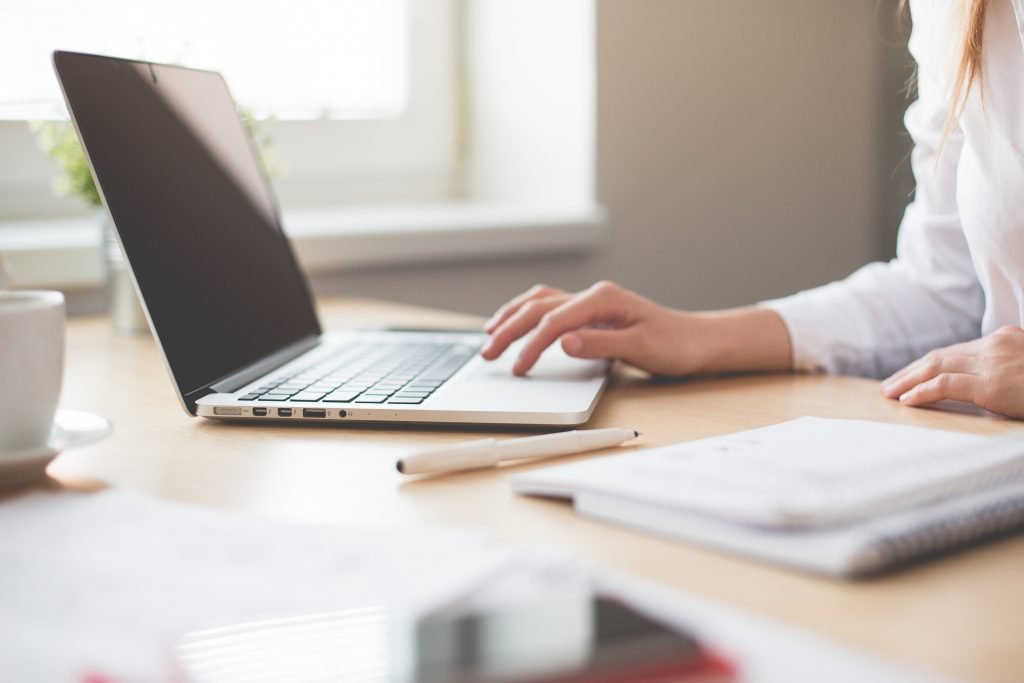 Have you attended one of our free Issuetrak webinars? We host a webinar each month guided by our Product Experts, offering training for Issuetrak users on best practices for different features of the product.
These sessions are great opportunities to get free training from our team, learn more about a feature of Issuetrak you've been meaning to implement, and stay updated on new product features that have recently rolled out. The webinar topics come from a variety of sources, including cross-departmental brainstorming sessions, and customer suggestions.
Putting together a monthly webinar is no small project. It takes collaboration and communication across our Professional Services, Sales, and Marketing teams to produce each one. Today we'll take you behind the scenes and show you what goes into each webinar!
To manage the process, we use — what else? — our own Issuetrak software. The process starts with a ticket in what's known as our Corporate (or "Corp") Site. Our Professional Services team puts the ticket into the system with a few key details in the description, including the title and topic of the webinar, the names of the presenters, and the webinar date.
The ticket is broken down into different fields, including requests for marketing resources, an agenda for the webinar, and a place to put links to slide decks, recordings, and other important URLs.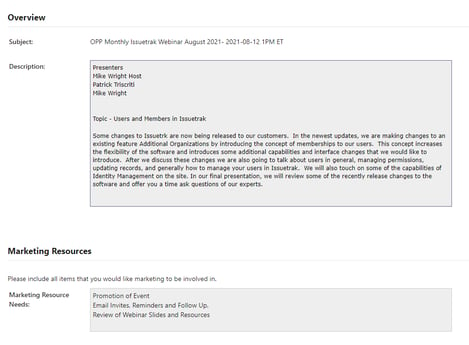 Issuetrak's task manager lets our team ensure that every element of the larger webinar project is tracked and completed. We use the task manager to organize issues such as creating the webinar meeting on the digital platform, sending out marketing emails, sending internal invites to the company, and more. It's an easy point of reference to see what's been finished and what still needs to get done.
From this single ticket of reference, everyone has the information they need to proceed. Pro Services can begin creating the slide deck, generate the Zoom registration link, and prepare themselves for presentation. Marketing uses the ticket as a reference for updating the website's webinar landing page and creating emails and social posts to notify our users of the events and encourage them to register. With all the steps in motion, the team is ready to go when the day of the webinar arrives.
When the presentation comes to an end, there's one last step before the ticket can be closed. Pro Services uses the Issuetrak Surveys Module to create a unique survey each month, where webinar attendees can give feedback on the presentation and what topics they'd like to see highlighted in future webinars. Marketing pulls a list of attendees from Zoom and sends an email the day after the webinar with the survey link embedded. The feedback collected informs future webinar topics and helps our team continue to improve and provide the best presentations possible!
Want updates on future Issuetrak webinars? Sign up for our mailing list and be the first to know when we announce registration!